SCCC RE•MIX 2K23 event
---
It doesn't matter if you're Malay, Indian, or Chinese – we are one united people. As cheesy as it sounds, this unifying mindset is how we've lived peacefully together for so many years. Slay, SG. 
For those curious about Chinese Singaporean culture, the Singapore Chinese Cultural Centre (SCCC) is back with another event: RE•MIX 2K23. Happening from 5th-19th November 2023, this fun-filled fiesta will have a bazaar, DIY workshops, art exhibitions, and even an escape room for you and the gang to check out. Here are the details: 
---
Peruse art exhibitions & visit a cute pop-up cafe
---
SCCC's RE•MIX 2K23 has got your next art outing sorted. There will be 2 art exhibitions here – Live Long and Prosper and Hi K, I've Got This: Drawing Perseverance. 

Image credit: Jahan Loh
Located at SCCC Multi-Purpose Hall from 10th-19th November 2023, the Live Long and Prosper exhibition by local artist Jahan Loh is all things huat – AKA prosperous. Step into the immersive installation and you'll be greeted by a wealth of gold ingots. And yes, these ingots are inflatable. 
There are beautiful calligraphy writings combined with AR at this exhibition too. For those who aren't fluent in Mandarin, these "drawings" are Chinese characters with meanings linked to prosperity. You can just imagine the skilled penmanship it took to produce such work. 

The BE@RBRICK has blue marbling effects that resemble jade, and also glows in the dark.
Image adapted from: Jahan Loh
There'll also be merch such as t-shirts, throw blankets, and glass cups for you to take home. Each purchase will grant you a chance to enter the lucky draw, where 1 winner will score the exclusive ACU Jade God of Fortune 1000% BE@RBRICK. Whether you're an avid BE@RBRICK collector or not, this eye-catching piece will make for a lovely piece of decor. 
Then, be transported to fictional character K's world at the Hi K, I've Got This: Drawing Perseverance exhibition, from 2nd November 2023 to 1st May 2024 at the SCCC Foyer on Level 9 and 10. You'll get to experience a #relatable day in the life of this fun personality – including the daily obstacles that she faces at work and at home.

Image credit: MADU The Bakery
If you're peckish after walking around, head over to the Live Long and Prosper pop-up cafe by MADU The Bakery and replenish your energy with some delicious pastries. They've concocted unique drinks and dishes inspired by local delights specially for the exhibition, including Chili Crab Otah Buns and Orh Nee Muah Chee cakes that cost from $5-$10.  
---
Join escape rooms & learn how to play mahjong like a pro
---

Image credit: SCCC
Nothing quite tests your friendship like attempting to survive escape rooms. Put your brains together and enter the Golden Feather Thief Escape Room from 18th-19th November 2023, 9am-7.30pm at the SCCC Level 7 Foyer. 
You'll be role-playing as zodiac characters and solving the mystery of the missing Golden Feather. Plot twist: the thief is amongst one of you. Expect finger pointing, and bridges to be burnt – unless your friendship is strong enough to withstand the heavy accusations. Tickets go from $25/pax, and you can have up to 8 people per gameplay. 

Image credit: Mahjong Lah
Another activity you can join with your pals is the Let's Chi, Peng, Hu lah! workshop. The basics of mahjong will be taught, including the various rules and meanings of each tile – basically, mahjong 101 for beginners. 

Image credit: Mahjong Lah
Even if you're a pro, you can also flex your skills and take part in mini challenges like identifying each tile purely by your fingertips or building the walls as fast as you can. This will take place from 18th-19th November 2023, 10am-7.30pm at the SCCC Recital Studio at Level 6. Tickets go at $10/pax, but you can jio your friends and pay only $20/4 pax. 
---
Go for terrarium-making & embroidery workshops
---

Image credit: SCCC
The event also includes DIY workshops at the SCCC Concourse at Level 1 where you can get creative and crafty. Learn traditional embroidery techniques from @Naked.works – she'll be teaching you how to create floral patterns ($50/pax) on 11th and 18th November 2023, and Chinese characters ($65/pax) on 12th and 19th November 2023. 
Terrarium Making ($10/pax) is another workshop you can check out if you're into tiny, adorable plants. Or, families visiting the event can sign up for the Oven-baked Window Art ($10/pax) session – kiddos can have a go at mixing and matching colours. Both workshops will take place from 10th-12th and 17th-19th November 2023. 
---
Shop 11 retail & F&B booths, watch free live performances
---

Image adapted from: @frozt.sg & @finallyitmakessense via Instagram
If you're tired of seeing the same few shops at your heartland mall, drop by the retail and F&B booths at the SCCC Concourse at Level 1. There are 11 booths in total, including Frozt, a vegan-friendly popsicle stand, Clean Folks Club, where you can get unique bath products, and Centsless with their quirky clothing. 

Image credit: @rejoiceling via Instagram
You can also have your portrait drawn in real time by @rejoiceling – remember to give your sweetest smile and your best pose. These booths will be open from 10th-12th and 17th-19th November 2023, 11am-8pm. You can also try out the giant human claw machine and win attractive prizes.

The Cold Cut Duo.
Image credit: The Cold Cut Duo via Facebook
Live performances will be taking place from 11th-12th November 2023 too. These are free to attend, so feel free to sing along and groove to the tunes. Here is the performance schedule, featuring acoustic bands such as The Cold Cut Duo, soloist JEYME, and even young talents like Asher Mendelsohn: 
11th November 2023
3pm-3.45pm:

The Cold Cut Duo 

4pm-4.45pm:

The Eminor Band

5pm-5.45pm:

JEYME
12th November 2023
3pm-3.45pm:

Asher Mendelsohn

4pm-4.45pm:

deprinceofzhong

5pm-5.45pm:

Cloud & Party

Image credit: SCCC
You can catch the RE·MIX The Dance 2K23 dance competition from 18th-19th November 2023 at SCCC Concourse as well, where dancers will battle for the championship title in both the hip-hop and jazz category. 

Image credit: Reverberance Ltd
Fans of classical music can attend the Chinese wind orchestra concert Thunderous Heaven Into The Moonlit Yonder (from $10/ticket) presented by Reverberance Ltd, happening on 5th November 2023. 
---
Soak in the Chinese Singaporean culture at SCCC's RE•MIX 2K23
---
We often link Chinese Singaporean culture with all things traditional, with young'uns like you and me yearning to break free of this stereotype. SCCC's RE•MIX 2K23 lets youths manifest this dream into reality, with a modernised take on age-old things like the 12 zodiacs and mahjong. 
The next time you're planning a day out with your friends, consider bringing them to the event for a unique yet educational experience – it'll surely be one for the books.
---
This post was brought to you by SCCC.
Cover image adapted from: SCCC, Mahjong Lah, MADU The Bakery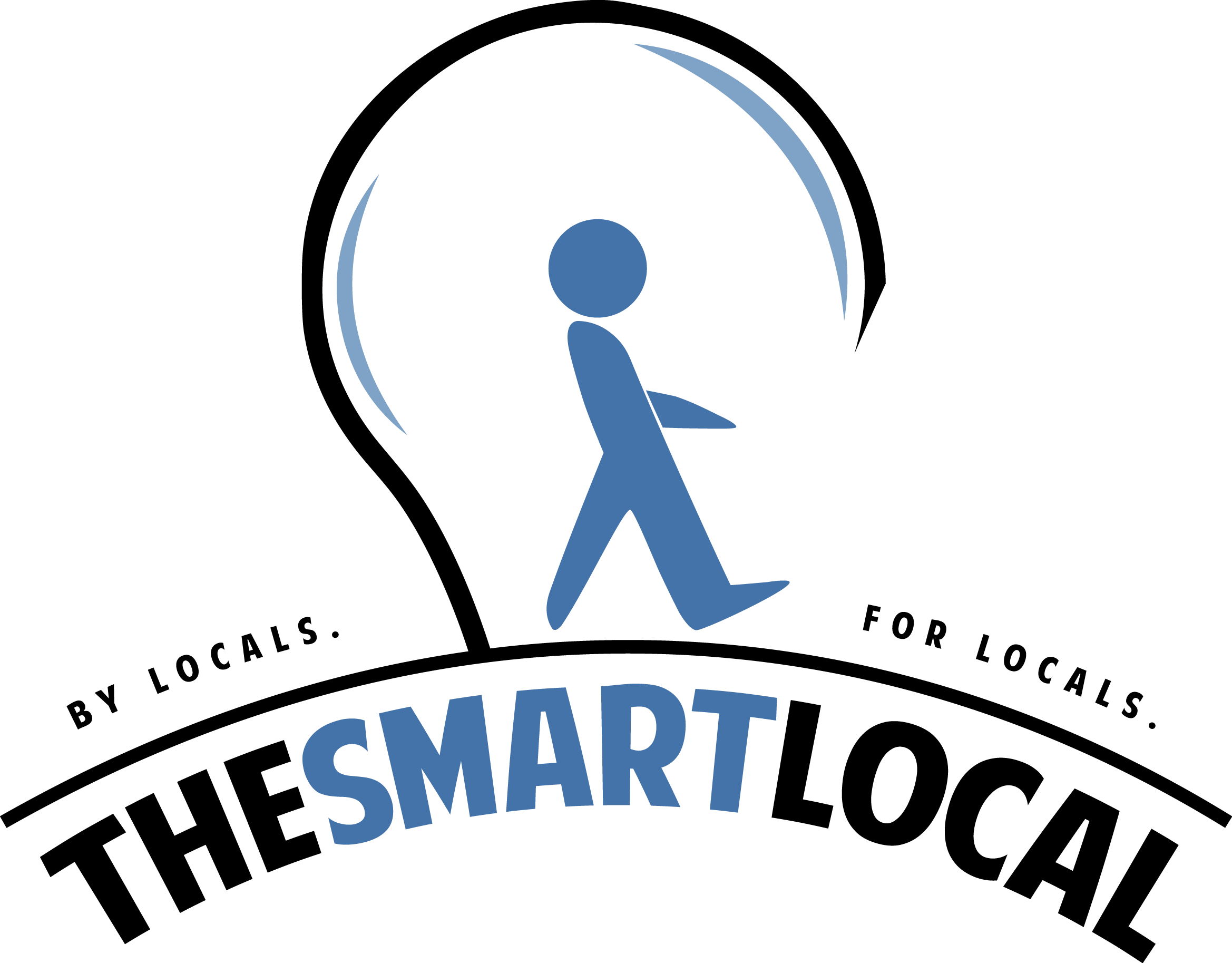 Drop us your email so you won't miss the latest news.