Life of a sperm cell
---
Hey there, I'm Sherm, and I just won the race of a lifetime. Some people say it was a miracle that I won, and I believe it. After all, in a pool of 100 million, I was the one who made it all the way to the end.
Let me take you on a journey of how I, Sherm the sperm cell, beat the odds to become the chosen one.
---
Waiting for blast off
---
My birth story is quite hazy. I don't remember how I came to be, except that it was yesterday when I just suddenly appeared with 99,999,999 other brothers and sisters in Man. Together, we sat in a ballroom, waiting to get out. It was a tight squeeze, but we were comfortable.

Just me and a few of my siblings under a microscope.
Image credit: Zeiss
In that ballroom, we were told by the one called Brain that our sole purpose was to find Egg in Woman. But that life goal was only reserved just for one special sperm cell. The chosen one who gets to Egg first ends up developing their own Man or Woman.
It's something that's been drilled into us since Day 1. But until then, we rested in the dark, waiting for our numbers to be called. There've been batches before us, we've heard. But no sperm cell has found Egg before. I was determined to be the first one.
After lying dormant for what felt like ages, we were finally being roused from our chambers. Those nearer the exit were making a ruckus, exclaiming that they could see a light at the end of the tunnel.
Back here, a pressure was starting to build and we could feel a wash of seminal fluid flood around us. These were extra nutrients for the journey ahead, like snack packs you'd bring with you on a road trip. My siblings and I were jostling with each other, all wanting to make that sweet escape in search of Woman and her Egg.

A few of us sperm cells making our way into Woman.
And then, just like that, we were forcefully pushed out of the ballroom into Woman.
---
Navigating the obstacle course
---
Getting to Woman was just our first hurdle. We still had a whole obstacle course ahead of us to get to Egg. Already, I lost a few million siblings who didn't make it through the entrance. I could have sat and mourned their deaths, but I was clear on the mission ahead. I had to find Egg.
For the ones who did make it through, we had landed in a mountainous range with deep valleys and steep cliffs. Getting through was no biggie. Many of us were excellent swimmers. Joseph Schooling who? Because what we lacked in limbs, we made up for with powerful tails. Cruising through this terrain was going to be a cinch.
Except what we didn't expect was the range to be covered in acid. As alkaline-based cells, getting in close contact with acid would mean an instant demise. If we swam fast enough, the acid wouldn't matter as much. But those who lagged just a little fell victim to the pools of liquid death.

Here we are riding up towards the Cervix.
This was where Woman was weeding out the weak. She only produced one Egg a month, so it is only natural she would want the best for herself. 60,000 of us made it through the mountainous range, and now we were being transported up to the Cervix.
It's a cute name for what it really is – Sperm Cell Hell. That's because it was a maze with literal dead ends. We had to crawl through tunnels – single file – to pass through the Cervix. One wrong turn, and we would be trapped and crushed.
There were no maps to follow, so I chose to follow my gut instinct. At a fork in the road, one of my brothers told me to head left. But I was insistent the path we should take was right. Let's just say that only one of us made it to Uterus later that night.
---
Reaching the egg
---
Breaking through to the Uterus, I found that about 3,000 of us survived this far. There were no more nooks and crannies to wiggle through, just plain flat ground undulating beneath, pushing us towards the Fallopian Tube.
It seemed like there was little work for us sperm cells at this time. But it was almost too easy. I cautiously moved forward, watching my back for anything that might come at me.
Sure enough, once I was in the open field, the Leukocytes appeared. These towering giants were white blood cells, and they were not happy with our invasion. Their job was to keep the Uterus clean of foreign material and they wanted us out. In full force, these soldiers descended onto the few of us left in murderous rampage.

My fallen brethren who didn't make it past the Leukocytes.
The only way out of this massacre was to go full speed ahead towards the Fallopian Tube. If we could outrun the Leukocytes, there was a chance we'd be able to reach the entrance to the Fallopian Tube in one piece.
Picking up speed, I sprinted as hard as I could. The entrance was in sight, yet there was still something in the way – bouncers. From the couple of dozen that managed to bypass the Leukocytes, the Fallopian Tube was now like the hottest club in town with a strict guestlist.

I was welcomed into the Fallopian Tube, but my sister needed to get checked first.
Nobody knew what the judging criteria were to land yourself on the guestlist. Some of us did a dance, while others were given the all clear and welcomed straight in. Regardless, it felt good that I was chosen to make it through.
Inside the tube was bliss. It was lined with nectar that we feasted on to keep our energy levels up. I was itching to take a rest but we were just moments away from reaching Egg!
There were only hundreds of us now, down from millions of others that came on this journey with us. Around the corner, we saw Egg gleaming. It was emitting an irresistible scent too that pulled us towards it.
My sister and I were proud that the both of us reached this far. But now it was just the luck of the draw. Who knew what other criteria Egg had in mind for choosing the winning sperm cell? If my sister gets chosen by Egg, the little baby she was going to make will have long lashes. But I was the one carrying the dimple gene. If anything, that birthright was mine.
We took turns swiping at Egg. She took the first attempt, but unfortunately Egg didn't seem to like her enough. Sucks for her, but at least I would get my shot. Gleefully, I positioned myself head on to face Egg. I made a leap for it and…
Touchdown.
I got to Egg! I am the chosen one!
---
Increasing the odds with twoplus Fertility
---
Sherm's story sounds like a dramatic recount of an Olympic race. But this is a race that many couples out there hope to win.

Photo for illustration only
In trying to conceive, many sperm cells are lost along the way. There are some cells that would never make the cut, like those with two heads or weak motility. But a good portion of eligible ones also don't make it to the cervix.
That was the issue that Dr Benjamin Tee faced in his own fertility journey. The full-time researcher and professor at the National University of Singapore and his wife only thought about having kids in their later years.
As such, they faced problems conceiving a year into trying. They checked in with doctors who also couldn't pinpoint the problem, but suggested they try artificial insemination like in-vitro fertilisation (IVF). Such procedures were costly and painful, but thankfully the missus was able to get pregnant on her first try.
For Dr Tee, however, this wasn't enough. A product engineer by training, he wanted to solve the fertility problem many older couples faced, like poorer sperm quality and quantity. So he came up with the Sperm Guide under twoplus Fertility. While it wouldn't be able to fix these issues, what the little apparatus could do was ensure more eligible sperm cells would reach the cervix.

Sperm Guide
The Sperm Guide is inserted before intercourse occurs near the cervix. And yes, it's comfortable for both the man and woman, and won't disrupt the joys of the horizontal tango. Once the man has done the deed, the semen is collected in the little cup, giving the sperm cells easier access to reach the cervix without having to go through the acidic walls of the vagina.
The cup is able to stay in place until it is removed. For women, this means you won't have to lie upside down with your legs in the air to ensure the sperm cells remain in you for conception.
Alongside the Sperm Guide, Dr Tee also developed two other over-the-counter products that would aid in a couple's fertility journey, without the need for extensive appointments at clinics.

The Applicator
As for couples looking to conceive without penetrative intercourse, he came up with the Applicator. It's suitable for women with vaginismus and those just tired of trying. While sex is pleasurable, it can turn into a chore when you're advised to have intercourse two to three times a day during ovulation.
The Applicator has a syringe with rounded edges that would help deposit semen into the vaginal cavity. This can be done in the privacy of your home, and on your own, as a way to maintain the intimacy that comes with conceiving.
If you're still struggling with the "what ifs" of fertility, such as understanding your body's hormones, there's even a Hormone Test you can take from the comfort of your own home.

Your full lab report will contain a breakdown of these five hormones
Image adapted from: twoplus Fertility
Once you've ordered the test, a phlebotomist will come down to your place at your convenience to draw a blood sample. This is then shipped off to a lab to test for five different hormones that affect your fertility and chances of conceiving naturally. Once it's ready, you'll get a personalised report on the analysis of your hormone levels from their fertility physician.
Fertility issues can peg even the healthiest of couples. So whether you've taken to trying to conceive at an older age, trying for a second kid but taking longer than expected, or curious about your fertility levels, twoplus Fertility has a range of products for you to try out.
Plus, since they're available online, you'll be able to keep the intimacy between you and your partner in the bedroom, without the interference of doctors or invasive tests and procedures.
---
This post was brought to you by twoplus Fertility.
Photography by Alvin Wong.
Cover image adapted from: Zeiss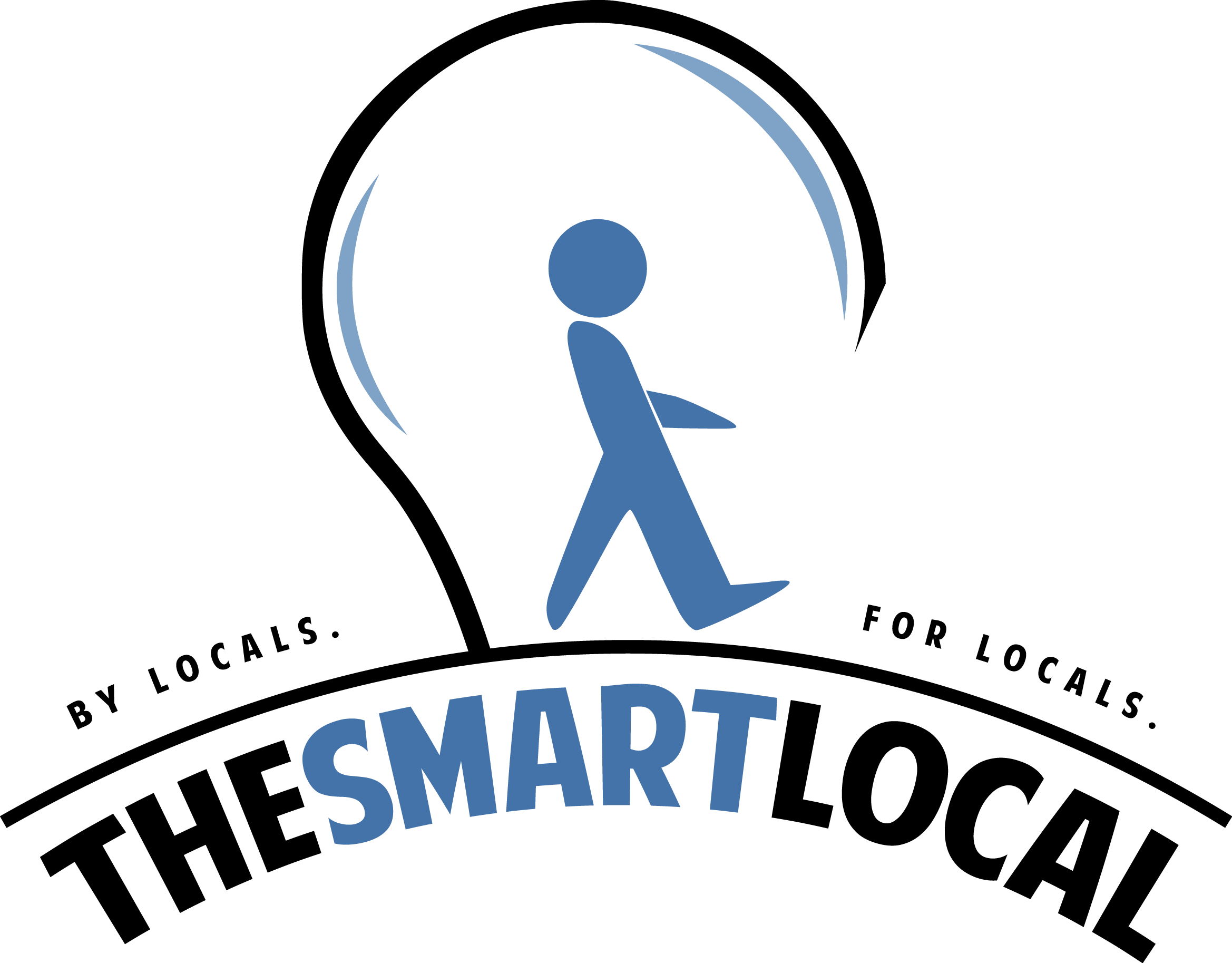 Drop us your email so you won't miss the latest news.