Best cafes in Katong
With stylish new cafes sprouting up every other week, Singaporeans now have an absurd number to choose from, and that can only mean one thing – cafe hopping!
Enter Katong, the latest cafe district to make its appearance on the eastern side of our island. We've run a gauntlet, and hit up ten of the best cafes in the area all in one day; chicken and waffles, pancakes and even cheese platters – you name it, we tried it. Here is our guide to the 10 cafes which will keep you coming back to Katong for more than just a bowl of laksa.
1. Group Therapy Cafe
Started as a collective events space in Duxton, Group Therapy has grown to become one of the most established cafe names in Singapore. Remember the sudden poached eggs craze that blew up on the Instagram scene some years back? Yep, Group Therapy's trademark Poached Eggs ($16) definitely contributed to that.
Their second outlet located at Katong V mall houses the same chillax Sunday vibes with even more goodies added to the menu. We like the homely atmosphere its cozy layout provides, making it seem like you're in for a casual meal.

Poached Eggs
Just look at that generous blanket of hollandaise sauce slathered all over the poached eggs! We promise that you'll be more than fulfilled with this dish: runny eggs that flow out like lava, sour-tinged hollandaise and quality smoked salmon atop some uber yummy thick toast. No overhyped eggs benny here – you're definitely slurping down one of Singapore's best.

Waffles with Vanilla Bean, Dark Chocolate and Earl Grey Ice Cream ($16)
Worth a mention is their Ice Cream and Waffles Combo, which consisted of a wholly delish crispy waffle that's molten soft on the inside. While the ice cream flavours are pretty standard, the waffle base definitely won us over with its wholesome taste, especially when softened with ice cream drippings.
The Pumpkin Pancakes ($18) that we tried were outstanding, providing a refreshing twist on the traditional eggs benedict that many of us know and love.
Instead of the usual english muffin, the poached eggs and salmon were paired with fluffy pumpkin pancakes instead. Topped with a dill infused hollandaise sauce, the plate was bite after bite of moreish goodness that we couldn't get enough of.
Group Therapy
Address: 30 East Coast Road, Katong V #01-11, Singapore 428751
Opening Hours: 9am to 9pm (Daily)
2. Carvers & Co
Rather than the usual suspects that most cafes specialise in, Carvers & Co separates themselves from the pack by tackling meats of all kinds. Their menu is split into brunch and dinner, and while you'll find T-Bone Steaks ($40) and Braised Beef Brisket ($16) on their dinner menu, the brunch menu takes their meat philosophy, and twists cafe culture around it.
Dishes like Steak and Eggs ($20), and their Fried Chicken and Waffle ($16) are just the the tip of the iceberg at Carvers & Co. If you're looking for the perfect hangover food, I think this might just do the trick.
And for all the bacon lovers out there, Carvers & Co also has Bacon Chips ($8). Yes you heard me right, candied bacon fried to a nice crispy without being overly dry, the perfect sinful indulgence.
Carvers & Co
Address: 43 East Coast Road, Singapore 428764
Opening Hours: 12pm to 10pm (Weekdays, except Tuesday) | 8.30am to 10pm (Weekends) | Closed on Tuesdays
Tel: 6348 0448
3. The Laneway Market
If I had to make a list of the most picturesque cafes in Singapore, The Laneway Market would be on it for sure. But aside from looking beautiful, the Laneway Market also has serves up some pretty tasty nosh.
Generously tossed in truffle oil and sprinkled with a heavy handful of parmesan cheese and diced olives, their Truffle Fries ($12) perfect for sharing, or just yourself if you're feeling greedy.
Treat yourself to their new line of Flavored Milks (price available upon request), which comes in flavours like Popcorn and Earl Grey! If you're sick of dulled down flavored milks, this is nothing like that. The Popcorn one especially packed a nice buttery mouthfeel reminiscent of buckets of cinema popcorn.
Good food coupled with an amazing ambience, and friendly staff to boot – this is one place you should not miss on your Katong cafe crawl.
The Laneway Market
Address: 266 Tanjong Katong Rd, Singapore 437053
Opening Hours: 10am to 9.30pm (Wednesday to Sunday) | Closed on Monday and Tuesday
Tel: 6719 8832
4. Avenue Cafe
Built by a team who fell in love with interior design and cafe food, Avenue Cafe is your dream home turned into a cafe. The interior is akin to a chic and minimalist home that is fit for royalty, dressed with the latest furnishings and exudes a warm and cozy vibe.
The star of Avenue Cafe has to be their speciality hot dogs, specially created based on different food cultures from around the world. Their Hottodoggu ($8.90) is their Japanese variant of the traditional American hotdog, instead of mustard and ketchup, you get a large serving of Japanese mayonnaise, bonito flakes and pickled onions.
Even the shoestring fries are served with a side of wasabi mayonnaise, giving them a spicy punch!
Avenue Cafe
Address: 454 Joo Chiat Road, Singapore 427667
Opening Hours: 10am to 10pm
Tel: 6348 9803
5. East Manhattan
Rejoice all gluten rejects! Eating out on a strict diet now comes easy at East Manhattan, one of few bakeries serving up dairy-free and gluten-free breads. What's more, this USA-inspired bakery does it without compromising on that mouthwatering fluffy goodness.
Take your time to browse through the extensive selection of freshly baked bread and pastries. We recommend trying out some of the dairy-free cakes and pies, because how often do you find healthy versions of your favourite desserts?

Lemon Tart
Be sure to come early to snag the bakery's best breads! The bestseller was already all snapped up by the time we came – you snooze, you lose.
East Manhattan
Address: 30 East Coast Road, #01-04 Katong V, Singapore 428751.
Opening Hours: 10am to 10pm (Daily)
6. Ninethirty by awfullychocolate

Awfullychocolate is Singaporean household name, but few know they actually have a bistro serving savory food. Ninethirty by awfullychocolate started off as an idea to marry local foods with modern ideas, and soon transitioned into the first concept store of its kind in Singapore.
You can expect an eclectic mix of dishes from favourites like the Brioche French Toast ($16), to contemporary twists on classics like the Curry Crab Ramen ($22). Their Laksa Tagliatelle ($20) was the standout dish for me, instead of the usual cream sauce coating the pasta, the pasta was dry-tossed the sauce instead.
The result was a spectacular pasta dish with the consistency of mee pok but all the flavors of our favourite coconut based noodle soup.

Not forgetting their ever-popular Chocolate Tart ($6.80)
Ninethirty by awfullychocolate
Address: 131 East Coast Rd, Singapore 428816
Opening Hours: 12pm to 11pm (Monday to Thursday) | 9.30am to 1am (Saturday) | 9.30am to 11pm (Sunday) | 12pm to 1am (Friday)
Tel: 6345 2190
7. Second Storey Cafe & Bar
Sharing the space with an interactive gaming hub, Second Storey Cafe & Bar has injected new life into what most might mistake as just another LAN gaming store.
If you're not into LAN gaming, the place also has pool tables set up as an alternative. Coupled with a pleasing aesthetic, and a menu that can rival even the best cafes out there – you're set for an afternoon of fun!
I would definitely recommend the French Toast Jenga ($12) if you're looking for something sweet to kick start your day. The toast was well soaked in the sweet eggy custard and melted in my mouth, barely requiring any effort to chew. Paired with a scoop of vanilla ice cream, it was sweet bliss, definitely a must try.
Second Storey Cafe & Bar
Address: 19 East Coast Road, Singapore 428746
Opening Hours: 10am to 2am (Tuesday to Thursday) | 10am to 4am (Friday to Saturday) | 10am to 2am (Sunday)
Tel: 6346 0042
8. Carry On
Cafes have become the opposite of quaint and idyllic, most of them have long queues, people snapping photos and are filled with too many people for comfort. Thankfully, we found this gem of a cafe offering us absolute peace and quiet on a weekday afternoon.
With one of the largest selection of premium teas I have ever seen in any cafe, you'll be set for a comfortable afternoon on one of Carry On cafe's lounge chairs with a good book in your hands.
We recommend the London Fog ($6), an earl grey latte with hints of coconut milk and lavender. The drink had the full bodied flavor of earl grey without it being overpowered by the coconut milk, perfectly balanced and comforting for the soul.
Carry On
Address: 348 Tanjong Katong Road, Singapore 437115
Opening Hours: 8am to 10pm (Daily)
Tel: 6348 2495
9. Do.Main Bakery
Despite having the title of "bakery", Do.Main Bakery is so much more than a just purveyor of pastries and bread. They've got an impressive selection of mains, and even a wine, and beer list if you're interested in a mid-afternoon drink. One thing's for sure, you'll definitely be spoiled for choice if you step into Do.Main Bakery.
If you're looking to sample the best of both worlds at Do.Main Bakery, give their Cheese Platter ($21.90) a go. Just slather the softer cheeses like the Brie and the Blue on their freshly baked bread, and you have a match made in heaven.
Fans of pastries will also go absolutely crazy at the selections available here, from Molten Salted Egg Croissants ($5/each) to all kinds of Fruit Danishes ($3.50). Everything is made in-house daily and you can even watch the staff prepare the pastries thanks to the bakery's open kitchen concept.
Do.Main Bakery
Address: 226 Tanjong Katong Road, Singapore 437015
Opening Hours: 8am to 9pm
Tel: 6348 1406
10. Bread and Hearth
There's nothing more tantalising than the scent of Bread and Hearth's freshly baked pastries wafting through the streets; in fact, we were drawn in by the inviting open space concept of this quaint cafe and its delectable pastries.
One of the few cafes open at 8am, Bread and Hearth promises a fulfilling breakfast that will fuel you with energy and vigour for the day.
Kickstart the day with their Supreme Hearty Breakfast, portobello mushrooms and bacon bathed in cheese, atop a slice of fresh sourdough bread with a side of scrambled eggs and a Bratwurst sausage.

Puff De Chorizo: a mini take on spanish eggs in a ramekin
Alternatively, if you're up for something a little more substantial – dive into their selection of mains with the Chorizo Basil Pasta and its perfectly poached egg on top.
Bread lovers will find themselves in sensory heaven at Bread and Hearth. With freshly baked breads of all kinds -think French toast and Danish pastries on top of a wide variety of indulgent cakes, you'll be spoilt for choice.
With pastries and bread as good as the famous Tiong Bahru Bakery, this is the undiscovered gem that everyone should check out when visiting Katong. Its huge seating space also makes it the best spot for group meetings, studying and communal breakfast! More reasons to hit up your friends in the East.
Bread and Hearth
Address: 30 East Coast Road #02-27 Katong V, Singapore 428751
Opening Hours: 8am to 8.30pm (Daily)
Plan your Katong cafe visits today!
If you're looking to tackle all these cafes in one fell swoop, make sure you hydrate up and start bright and early in the morning. Show Katong some love, you'll be very surprised at how vibrant the cafe culture here actually is!
Rest & Relax at Katong V
The East is famous for being Singapore's food haven. The next time you're planning a cafe hopping trip, end your day with the ones at Katong V! This saves one of the hood's best cafes *ahem* Group Therapy *ahem* for last, and you get to take a free shuttle bus to Paya Lebar or Bedok MRT station on the weekends – it's so convenient!
You'll find the laidback atmosphere of this fancy heartland mall a welcome respite from the crowds in town. Whether you're making a grocery run at Fairprice Finest or indulging in fresh sashimi at Tomi sushi, all the lifestyle services you need is at your fingertips. Heck, you can even take your Boy Chanel to a luxury bag spa!

Source Artzone in Katong V – for your child to unleash his/her inner artist
Katong V is one of the most family-friendly malls in Singapore. Packed with educational centres like BrainBuilder Dr Fong Singapore Maths and Kumon, and music and art enrichment programmes – there's no lack of kid-friendly services at the doorstep of Eastie parents.
And even if you don't live around the East, may this guide to the area's cafes keep you happy and content while waiting.
Also housed within the mall is Intrepid Kids, the newest addition to the kids-only gym scene. From air squats and pushups, to balloon archery and navigating obstacle courses.

Image credit: Intrepid Gym
Get your little ones in the pink of health and fighting fit.
Whether you're a new mom, or a mother of 3, enroll your child in a musical interactive programme at Kindermusik With Love to boost their learning capacity. Find out more about their offered programmes here.
Be well on your way to clinching parent-of-the-year award – we know your kids will love you for it!
---
This post was brought to you by Katong V.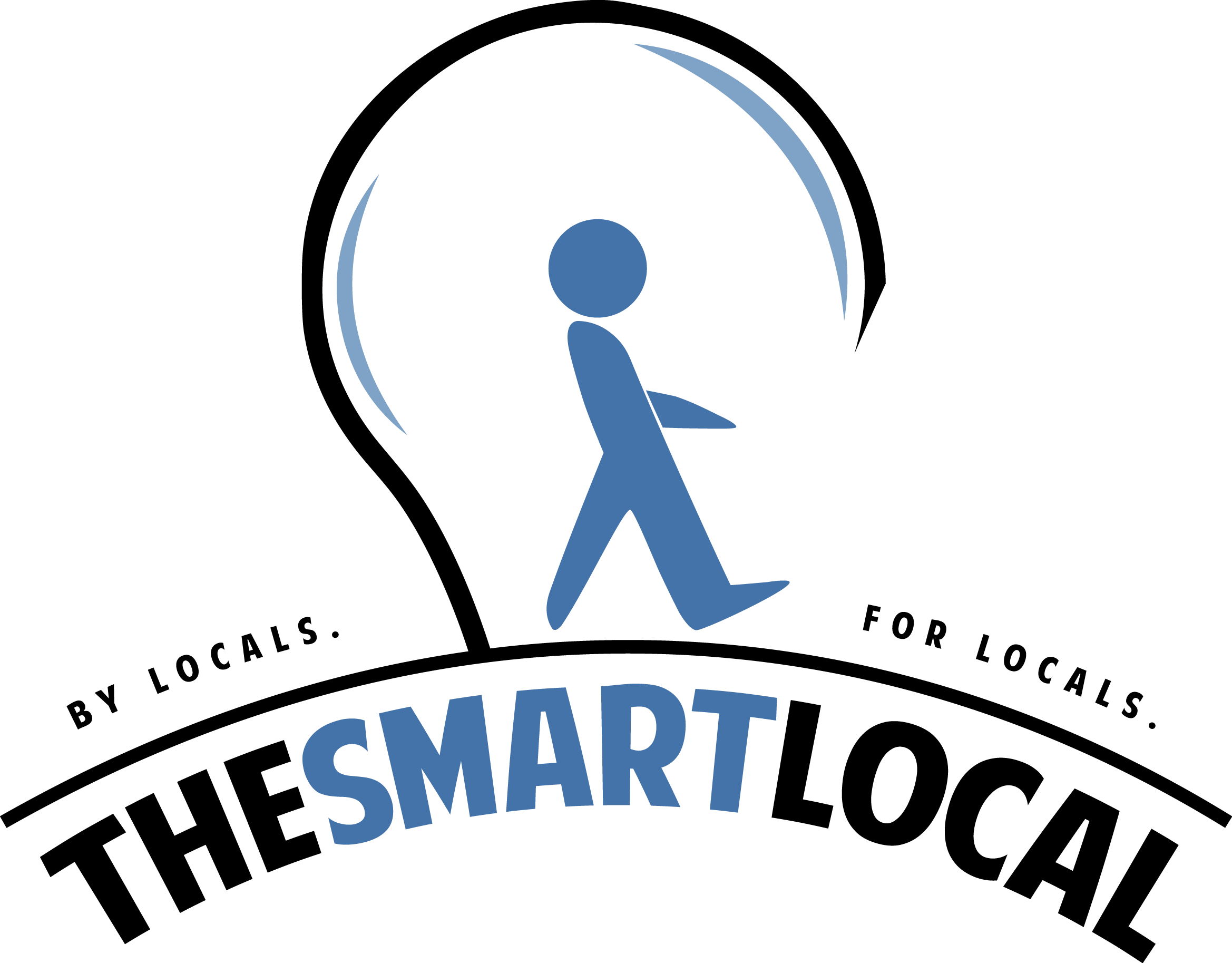 Drop us your email so you won't miss the latest news.