Singapore home businesses
Northsiders no longer need to worry about travelling all the way to town for that much-needed haircut, facial, or manicure. We've sussed out 8 home businesses that offer a wide range of services, all within a stone's throw of Northsider's homes.
Even for those residing in other regions, this list includes salon services at a fraction of the price, shops offering fully customisable orders, as well as enriching classes to fill up idle weekends. Definitely some tempting reasons to journey across the island!
1. Home-based facials: Pinnky Beauty Zone
Fully aware of what a turn-off hard-selling is, Pinnky Beauty Zone follows a strict policy of no hidden costs, and no pushing of products and services beyond what customers want.
Treatments range from $38 to $188, and Pinnky's most popular service is the Magic Ball Facial ($88), where 2 cooling spheres are used to gently massage the skincare products into your skin.
Especially in Singapore's sweltering heat, the cold swirling sensation is ultimate bliss.
Pinnky's industry-level facials provide the ultimate relaxation session while giving your skin a youthful and vibrant glow from inside out!
Address: Sembawang Crescent
Contact to make an appointment: 9199 2928 (SMS)
Service rates and other info: Pinnky Beauty Zone Facebook
2. Custom terrariums and workshops: Vera's Garden
For an unforgettable gift or eye-catching accessory to perk up your desk space, order a custom terrarium from Vera's Garden.
Business owner Salvin painstakingly crafts these creations by hand, using materials sourced overseas. He comes from a design background, which explains his eye for detail.
The sheer range of miniature characters and objects means you can tailor something to suit every taste. Think adorable animals, whimsical flowers and familiar favourites like Pokemon and Totoro.
If you're interested in making your own terrarium, Salvin also conducts workshops!
Address: Yishun Street 72
Contact to make an appointment: Vera's Garden Facebook or email salvinang@gmail.com
Service rates and other info: Vera's Garden online shop
3. Home-based manicures: Cisters' Studio
Besides offering top-notch manicures, Michelle from Cisters' Studio has transformed her entire living room into a cosy sanctuary.
Imagine warm-toned lighting, nautical themed decor and a pleasant fragrance in the atmosphere with nary a hint of chemical fumes. Customers can even chill and watch movies or TV dramas!
Regulars leave it up to Michelle to customise unique nail art designs to suit their tastes.
Trends like marble, holographic, and ombre? She nails them all! Pun intended.
Address: Jalan Sendudok, Sembawang
Contact to make an appointment: 9380 9593 (SMS) or Instagram DM @cistersstudio
Service rates and other info: Cisters' Studio website
4. Home-based eyelash extensions: Aglamoras Beauty
Offering lash extension services, Angie from Aglamoras Beauty is dedicated to helping girls achieve a bright, wide-eyed look without using any makeup.
For the uninitiated, lash extensions are achieved by attaching lashes strand by strand to your eyelid, using a gentle adhesive.
Aside from the regular selection ranging from natural to voluminous lashes, Angie also has lashes in all shades of the rainbow. Certainly provides a "wow" factor to whatever look you're rocking!
Always going the extra mile for her customers, these adorable lipstick-shaped eyelash combs were handmade by Angie herself using plastic moulds.
Considering horror stories of people suffering painful reactions to shady salons using toxic glue on the delicate eye area (eek!), find a trusty professional like Angie – rest assured that you're in good hands.
Address: Yishun Ave 4
Contact to make an appointment: 9001 3556 (SMS) or Instagram DM @aglamoras_beauty
Service rates and other info: Aglamoras Beauty Facebook
5. Home-based catering service: Zave's Kitchen
If you're hankering for home cooked food prepared with love, look no further than Zave's Kitchen.
Zainon, the woman behind it all, does everything in a wheelchair. She keeps her prices affordable despite having to earn an income to support her children, one of whom has cerebral palsy. The reason being that she just wishes to "bless people with [her] food".
We caught her on a day where she was making her legendary Popiah, which costs only a dollar. Everything is made from scratch, using tried and tested recipes only a seasoned home cook would know.
Her other signatures include Sardine and Potato Curry Puffs (70 cents each), Pineapple Tarts ($25 for 50 pieces) and Asam Pedas Ikan ($3.50) – a fish curry dish from Nyonya cuisine.
Address: Woodlands Drive 72
Contact to make an appointment: 9837 0747 (SMS)
Service rates and other info: Zave's Kitchen Facebook
6. Home-based henna drawing: Dishacreationz
Divya and Shangari from Dishacreationz are making the intricate art of henna available to the masses. Their home business sells all you need to try your hand at drawing henna creations.
An all-natural skin dye derived from plant-based ingredients, Ready-To-Use Henna is sold for $4 a cone. You can also purchase Sealant Spray ($5) that protects henna from fading or flaking off, and Moisturizing Balms ($1) to keep the designs looking fresh and vibrant for longer.
If you lack steady hands or drawing skills and prefer leaving it to the experts, the sisters offer henna drawing from $10 onwards, and $5 for kids.
Instead of choosing from a selection of preset designs, they'll actually come up with something unique and 100% customised to your liking. One client was a particularly big fan of Disney, and they created a stunning Aladdin and Jasmine design specially for her.
Address: Yishun Ring Road
Contact to make an appointment: 9270 6024 (SMS) or Instagram DM @dishacreationz
Service rates and other info: Dishacreationz Facebook
7. Home-based hairstyling: Queen's Beauty Palace
Be it getting a simple trim or committing a full day to a bleach-and-dye job, Queen's Beauty Palace saves you from the hassle and exorbitant prices of going to salons.
Sister duo Fera and Evangeline stepped up to help in their mum's home business, which was established over a decade ago.
Haircuts are $5 for short hair and $7 for anything beyond shoulder length. Colouring ranges from $25 to a maximum of $80, if your hair is long enough to reach your hips.
With an extensive selection of shades, they pride themselves on using gentle and non-invasive hair dyes.
Address: Wellington Circle, Sembawang
Contact to make an appointment: 9736 7636 (SMS)
Service rates and other info: Queen's Beauty Palace Facebook
8. Custom cakes and baking workshops: BakinCalf Baking Studio & Cakes
If you've been hit with some major #inspo after seeing Instagram-worthy cakes all over the internet, pick up some baking knowledge from Shinni at BakinCalf Baking Studio & Cakes.
Her cosy living room doubles up as a workshop space where everyone from avid bakers to complete newbies can learn a different recipe each session. All ingredients and equipment are provided, so you won't have to bring anything but yourself, and a can-do attitude!
Go through the basics of baking and decorating, like making sponge cakes and crafting fondant figurines. The best part? At the end of every class, you'll have your very own creation to take home and share among your loved ones.
From picture perfect rainbow cakes to delicate Japanese swiss rolls, Shinni will be imparting her baking wisdom upon you and increasing your repertoire of recipes bit by bit. If you're just looking to buy a ready-made cake, Shinni also whips up some awesome customised designs.
Address: Yishun Ring Road
Contact to make an appointment: 9068 4756 (SMS) or BakinCalf Facebook
Service rates and other info: BakinCalf website
Home businesses in the North
Singapore may be a Little Red Dot, but the travelling distance can get pretty significant when we have little time and energy to spare. Rather than journeying far and wide to settle your beauty appointment or pick up a customised gift for someone special, support a humble home business today.
Keep up with the town's latest happenings at Kampung Sembawang
Whether you want to pick up a new skill or are just sick of hard-selling antics from commercial salons, Northsiders never have to worry about venturing too far away from home to get what they desire.
Image credit: Kampung Sembawang
To stay up to date with all the happenings in Singapore's Northern region from the best tze char restaurants to affordable furniture shops, make sure to follow Kampung Sembawang.
---
This post was brought to you by Kampung Sembawang.
Photography by Vanessa Teo, Angeline Ngiam and Adria Tham.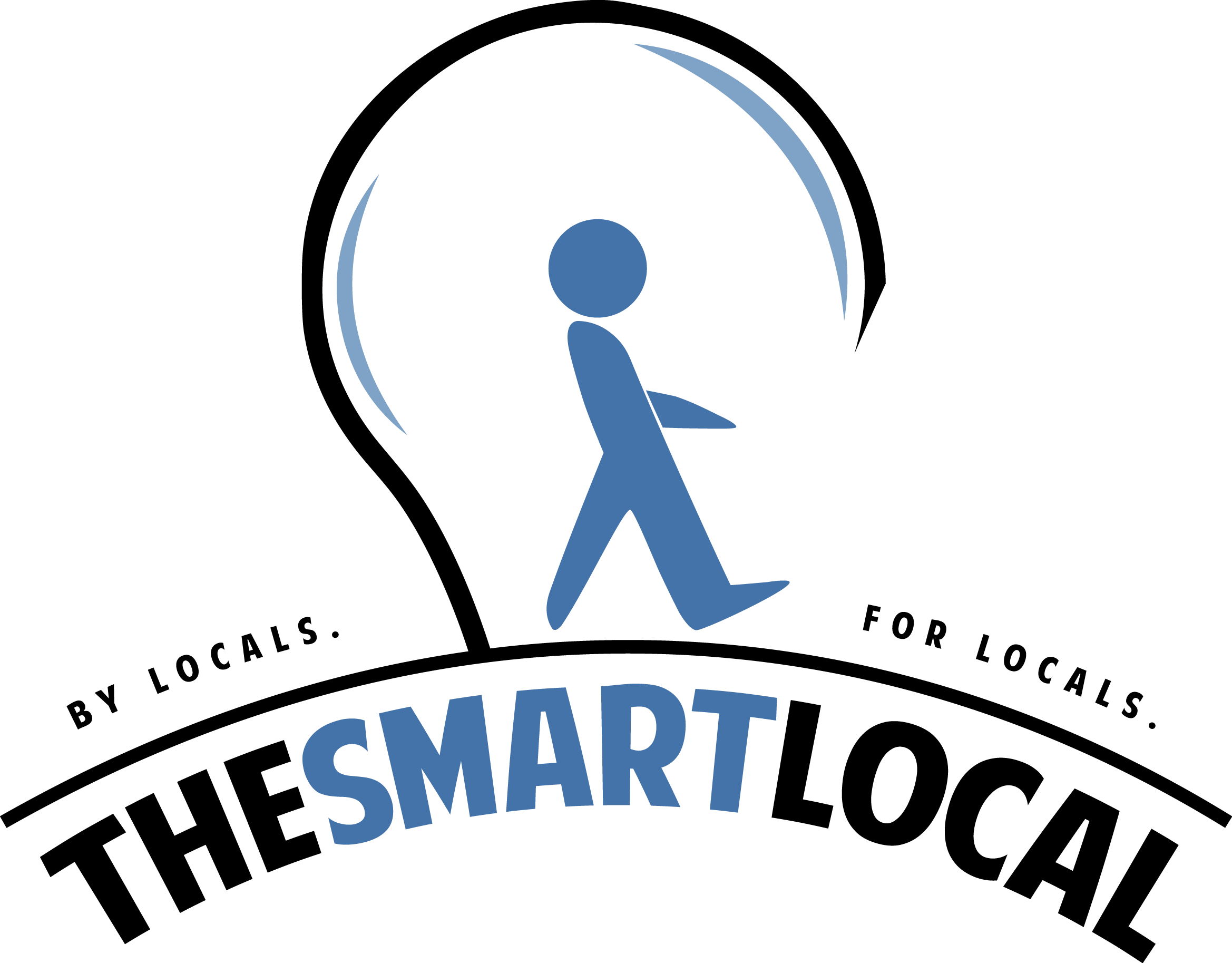 Drop us your email so you won't miss the latest news.