Mouth-watering Meals On Wheels
There's something about food on wheels that draws the crowds in droves. For some reason, food just tastes better served from a truck. In recent years, a new food truck trend has sped its way into Malaysia, bringing our gastronomic adventures to a whole new level.
These mouth-watering, appetizing bites served on wheels are affordable and add a great thrill to your chase for greasy egg wrapped burgers, Hot & Crispy Fried Chicken, Mexican-style Burritos or even a bowl of monstrous Nachos and Cheese.
Whether it is for a quick lunch during work hours, supper with friends after a night of drinking at a local bar, or roaming the markets and festivals; there's bound to be a food truck somewhere around the corner. Here are 15 Local Food Trucks In Malaysia You Die Die Must Try.
1. La Famiglia
Driven by a hunger for something new in the F&B industry, the innovative entrepreneurs behind this Italian Mafia themed truck share a common passion and love for food despite their different backgrounds. They exploded onto the food truck scene with this mobile pasta restaurant, and have since been on the road for over 3 years.
The Boss is La Famiglia's signature pasta served with a unique blend of Carbonara and Bolognese sauce. Topped with tender grilled spicy miced chicken and savoury red tomato sauce encapsulated in a creamy texture that isn't overly rich; this dish is truly deserves its reputation.
Omerta Wedges Source
During the day, La Famiglia can be found parked at Jalan Dungun in Damansara Heights. At night, spot this mobile pasta food truck in the vibrant streets of Subang SS15.
Location: Jalan Dungun, Damansara Heights (Lunch); Jalan SS15/8A, Subang Jaya (Dinner)
Operating Hours: Daily 11am to 2pm | 9pm to 1am
Price: RM6 to RM9
Track the truck here!
2. Cowboys Food Truck
Giddy up! Trotting along the streets of Subang, Cowboys Food Truck is taking Klang Valley's food truck rodeo by storm. Dishing out Southern American food, this Texan truck's tantalizing menu has attracted a stampede of food-loving locals.
Y'all protein lovers are in for a treat at Cowboys. Choose from a selection of slow roast, smoked and grilled meat burgers and sandwiches, and wing it with a side of finger licking good Buttermilk Fried Chicken Wings.
On your cheat day, indulge yourself in the handsome Chuck Norris Platter: sliced smoked beef brisket, crispy buttermilk fried chicken chop and Chuck Norris-certified delicious wings. Nothing beats a greasy fried chicken after a long day of work!
Other notable mentions include the Big Texan, a hearty sandwich stuffed with thick, tender slices of slow-smoked beef brisket with slaw and chipotle mayo in between two homemade crusty loaves; and Just Wing It: buttermilk fried chicken wings tossed in either Creamy Garlic Parmesan or Spicy BBQ sauce – the ultimate plate of guilty pleasure.
Location: Inside Shell TTDI, Taman Tun Dr Ismail, 60000 Kuala Lumpur, Wilayah Perseketuan, Malaysia (Thurs to Tues); Subang SS15 (Wed)
Operating Hours: Daily 7pm to 12am
Price: RM10 to RM19
Track the truck here !
3. Burger Giler Power
While most of us are familiar the ubiquitous Ramly burgers sold on the streets of Malaysia, burger trucks are far less common. Giler Power burgers come with black charcoal buns, homemade patties, fresh ingredients and loaded with sauce, fast becoming a favourite amongst the residents of Taman Melawati.
Nasi Lemak Ayam Burger Source
Run by two brothers with a passion for food; this food truck is a must-try for diehard burger fans. Embrace the cheesy goodness that is their signature Classic Cheese Burger: beef burger with cheddar cheese and spicy garlic aioli; or spoil yourself with The Chief Burger, burger kahwin (a heavenly combination of beef and chicken burger).
Location: 11, Jalan Bandar, Taman Melawati, 53100, Wilayah Persekutuan Kuala Lumpur, Malaysia, 53100 Kuala Lumpur, Malaysia
Price: RM4 to RM20
4. Curbside Cantina
Decked out in a vibrant bright red, Curbside Cantina is no stranger to the KL's food truck scene. Doling out piping hot Mexican eats every week, this truck has built up a huge following, in particular for their delicious tacos and churros.
Behind this booming food truck is an awesome duo – the husband-and-wife tag team Tubby and Noreen were inspired by the Californian beach lifestyle of sand, sea, surf; and not to forget snacking by the beach.
Beef Cubano Sandwich Source
Think tacos paired with pappadums on the side instead of corn chips, along with flaming salsa sauce. You should expect to wait in a long line with other hungry customers here. This Mexican-Malaysian street snack is the bomb!
Location: TTDI, Bangsar
Price: RM10 to RM19
5. Flaming Wheels
Parked within the campus of participating universities and around the buzzing streets of KL, the Flaming Wheels East Menu comprises of local and international favorites ranging from traditional Malaysian cuisine, curries, and stir-fries, right up to European Gourmet meals, hotpots, sandwiches, and burgers.
Offering healthy gourmet meals at affordable prices, this sexy beast of a truck was established with a noble cause: to raise funds for Make-A-Wish Malaysia.
Guy's Lamb Meatballs Source
Slimy Cheezy Wedges Source
Some of the 'Die Die Must Try' dishes in their lip-smacking menu are Chilli Beef Nachos, Chicken Schnitzel, Guy's Lamb Meatballs, and Flaming Fried Rice. They also have healthier options for the health-conscious and vegetarians.
Location: G-Tower, TTDI
Price: RM 5 – RM 15
Track the truck here!
6. Little Fat Duck
On a quest to spread their love for French & Italian Cuisine throughout Malaysia, the team behind Little Fat Duck bought a shiny new truck and turned it into a restaurant on wheels! Unlike its quirky name, Little Fat Duck does not serve ducks but are well known for their pastas.
Driven by the idea to be good, affordable and accessible, only fresh ingredients are used in their delicious pasta. Even their sauces are made from scratch, keeping costs low and ensuring their food is accessible for all the locals!
Reasonably priced at RM6 a plate, their choices of pasta include Bolognaise, Carbonara, Bechamel and Chicken Mushroom Mornay. Make it a set with a pudding or brownie and a cup of Iced Lemon Tea for only RM3.90 more!
Location: Subang Jaya SS15, Pasar Open Air Parking (Opposite Public Bank)
Operating Hours: Wed to Mon 8pm to 12am
Price: RM4 to RM13
Track the truck here!
7. Brother John
Folks in Damansara Utama would know that Brother John is the ultimate place to go for a burger or two, especially to curb your late night greasy burger cravings. Pak John, who has been mending his stall for years, has recently vamped up their stall and converted it into a modern burger truck.
Selling Malaysian-style egg wrapped grilled meat patties; Brother John is often swamped with a huge crowd at night. Home of the famous Master Burger, their version of Burger Kahwin – a combination of two chicken/ beef patties or chicken and beef – is a hearty meal that would definitely put a wide smile on your face.
Location: 56-84 Jalan SS 21/39, Damansara Utama (in front of Restoran Kopitiam Bintang)
Operating Hours: Tues to Sun 4pm to 5am
Price: RM5 – RM12
8. Dr. Mak Rony
Another brilliant burger truck is Dr Mak Rony, flippin' gourmet burgers that aren't your usual roadside store fare.
Founded by Rony Hassan and her son Muhammad Zulqarnain, this family business hopes to bloom this small company of theirs. Not only do they serve yummy burgers, but they also supply frozen patties in their headquarters. It's no doubt that Dr. Mak Rony is on the road of success with their juicy burgers.
Location: Along Jalan Dungun
Price: RM7 to RM15
Track the truck here!
9. The Laughing Monkey
Nothing beats a good cup of coffee to perk up your day and drown your morning blues away; but when the closest cup of coffee means getting stuck in Malaysia morning traffic and impossible parking situations, you can kiss your coffee fix goodbye.
Founded by two colleagues after they were caught in the rain during a coffee run, The Laughing Monkey is a truck dedicated to all caffeine-lovers and brews one of the best cuppas in town. Delivered right to your doorstep, this fuss-free coffee will have as elated as the laughing monkey on their truck.
Location: Menara Millennium (near Help college), Jaya One and Damansara Uptown
Operating Hours: 7am – 4pm
Price: RM6 to RM11
Track the truck here!
10. SpagMe
Like all great stories, SpagMe's fried spaghetti propelled the business from humble beginnings to pasta superstar. Sacrificing months of clubbing nights and chick-flick agendas for nights of scheming and planning, the groovy pair behind SpagMe found the perfect "Pimp My Ride" truck for their fried spagging spree.
Whipping up tasty spaghetti, lamb chops and scrumptious breakfast sets, if only we could have them all day! Consider your morning made.
Location: Menara Millennium, Jalan Dungun
Operating Hours: Mon to Sat 8am to 2pm
Price: RM 5 to RM 16
Track the truck here!
11. The Boys Food
The boys are stirring up the mobile kitchen and bringing you an explosion of pastas, burgers, hotdogs and sandwiches! Feast your eyes on the gloriously sloppy comfort food spread by The Boys Food: pastas, sandwiches, burgers and hotdogs drizzled with deliciously cheesy sauce, fiery chili con carne or any other condiment you fancy.
Usually found camping out in Dataran Wangsa, they've got your supper eats covered at an average of just RM5 a dish. Worth every calorie.
Location: Dataran Wangsa, 53300 Kuala Lumpur, Malaysia (carpark)
Operating Hours: Monday to Saturday 9.30pm – 12am | Closed on Sun and PH
Price: RM 5 – RM 16
Track the truck here!
12. Guac!
Rolling through the streets of Klang Valley since 2014, The Guac Truck is the place to go for crave-worthy, authentic Mexican burritos, tacos and nachos. But it's their specials that keeps people coming back for more.
Guac! occasionally surprises its loyal followers with their limited-time dishes, such as their juicy Braised Lamb Tacos and Burritos, Crispy Chicken Tenders and All-Day Breakfast Burritos.
If you're still not convinced to get up and go guac-truck-chasing, it is worth mentioning that Guac! also has a charitable side to its business. The business operates on a suspended meals system: customers can purchase an additional meal which will go toward feeding the needy.
Location: Damansara Uptown (near Texas Chicken), TTDI, opposite Deutsches Gasthaus
Price: RM6 to RM 15
Track the truck here!
13. Wheeloaf
Being the first ever Mobile Gourmet Bakery in town, Wheeloaf aims to combine the ambiance of a café, freshness of a bakery shop and the mobility of a vehicle all under one truck.
This mobile bakery bakes incredible Panini and cheese as well as other pastries in the oven of the truck. Delicious, fresh and convenient, Wheeloaf grilled cheese Panini is absolutely to die for – warm to the touch, crisp to the bite & creamy to the chew… can you picture all that yummy goodness?
Here, now you don't have to – but you'll have to get the actual sandwiches yourself.
Location: TTDI
Price: RM 7 to RM 16
Track the truck here!
14. Negative Celsius
Have you heard of Macaron Ice-Cream Sandwich? Negative Celsius claims to be the most special ice-cream truck in town, offering assorted gelatto sandwiched in between sweet pastel-coloured macaron shells, and finished with any topping of your choice. Painted bright pink, you can't miss this eye-catching van on the road.
The perfect treat in Malaysia's horrid heat, this cute-looking dessert would surely melt your heart.
Location: PV128, Genting Klang, Setapak
Price: RM 9 to RM 12
Track the truck here!
15. Q Gastrotruck
Spicing up the streets of Klang Valley, Q Gastrotruck serves undeniably one of the best pastas and tortilla wraps in town, along with delectable East meet West fusion dishes such as Sambal Prawn Pasta and their Aglio Olio Special. You'll surely be clamouring for more of their fresh and oh-so-yummy Western food that doesn't cost an arm and a leg either!
Better yet enjoy your meal with a cup of coffee, brewed fresh from their truck every morning.
Location: Taman Melawati
Operating Hours: Daily 8.30pm to 1am
Price: RM9 to RM19
Track the truck here!
Chasing the Taste
The food truck craze has certainly peaked over the last couple of years with so many unique and exciting outlets as mention in this long list of awestrucking food trucks in Malaysia. Have you visited any of these food trucks yet? Many of these food trucks change their locations every day, check out their websites to see where you can catch them next, may the odds be ever in your favour.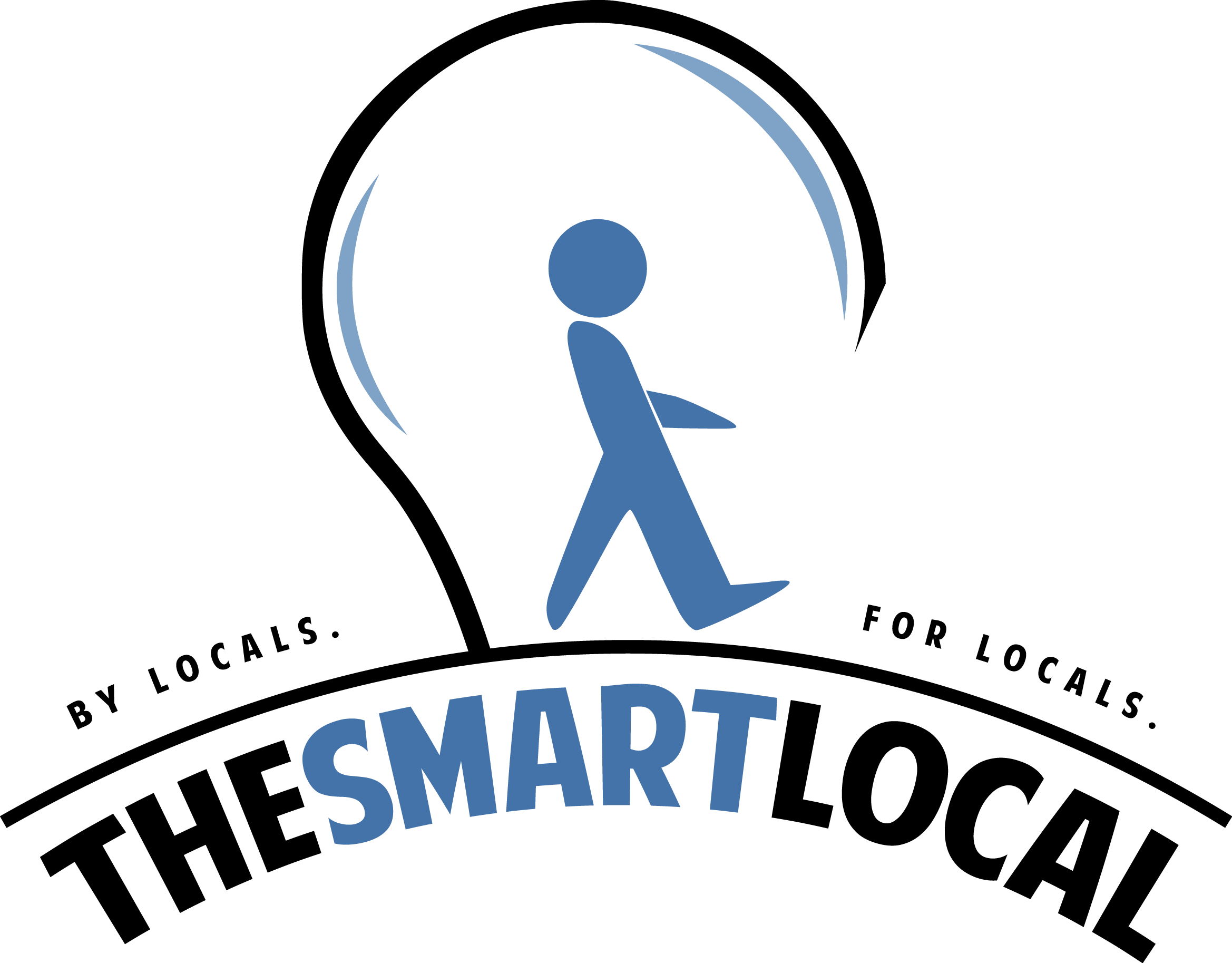 Drop us your email so you won't miss the latest news.