Finance tips for people in their 20s
---
So, you're naturally thrifty and have spent your 20s saving up enough money in your bank account to buy a house or a car? Congrats. Not much feels as good as having control over your finances.
The rest of you who didn't, plus those twentysomethings that are still living life to the fullest without checking their bank balance, take note of these finance tips. They'll help you put a little extra cash in your pocket so you can start working towards major financial goals like your wedding, home renovations, and going on luxurious holidays.
---
1. Use budgeting apps to allocate funds
---
Budgeting apps can't physically stop you from spending your money, but they can help you allocate funds strategically. 
On top of that, these apps can analyse your spending habits, remind you to stick to a strict budget, and stay on top of your bills. That way, you can ensure your monthly paycheck isn't going directly to excessive online shopping or takeouts. 
---
2. Set aside emergency funds to cover 3-6 months of expenses
---
Between job losses and sudden pay cuts, surprise expenses happen to the best of us. Since you can't expect the unexpected, it's a good idea to build a buffer by setting aside an emergency fund with 3 to 6 months' worth of expenses.
The key to building a rainy day fund is to start small – even with just a few dollars a month. Get yourself into the habit of saving before working your way up. It might take you months or even years to securely pad your emergency piggy bank, but you know you'll have a roof over your head and food in your stomach. And, ideally, Netflix on your TV.
That said, if you haven't built up a sufficient emergency fund just yet but need to make some essential big-ticket purchases in the near future, taking up a Personal Loan can help to shoulder your expenditure. Financial institutions like CIMB offer loans with low interest rates and $0 processing fees when your approved amount is $5,000 or above.
---
3. Make purchases only during double-digit sales
---
You might be in full saving mode, but once in a while, you'll need to shop. When that happens, aim to make purchases strategically during double-digit sales.
During this monthly palooza, anything you've been eyeing will be steeply discounted on various e-commerce platforms like Shopee and Lazada. Electronics? Check. Home goods? Also check. Most sites run regular loyalty rewards programmes, so you'll be able to snag discount vouchers and get cashback while you're at it.
If you're on the market for cheap and cheerful furniture for your home renovation, don't overlook Taobao. The online retailer offers top-rated pieces at a fraction of the price and endless possibilities to customise your products.
---
4. Cut wedding costs by sourcing essentials on Carousell & Telegram
---
So, you're engaged. You've made a promise to spend the rest of your life with your soulmate. And now, you're likely to spend tens of thousands of dollars to celebrate that fact. That is, unless you source wedding essentials on Carousell and Telegram to cut wedding costs.
Screenshot from: @Singaporebride BTB 2021 Telegram group
Both platforms carry a treasure trove of discounted wedding goods. Looking for affordable car and reception decor? Carousell has them. Wanting to ditch the local florists for cheaper alternatives? You'll find Telegram group chats like @Bengsflowers that sell an abundance of DIY bouquets.
Pro tip: Browse the by-invitation-only @Singaporebrides BTB Telegram group for bargains. Everything from angbaos and fairy lights to preloved custom-made gowns can be found there at a fraction of the local store's retail price.
---
5. Take advantage of credit cards with cashback and miles
---
Racking up points and miles has pretty much become a sport. Whether you're road tripping through the States or island hopping around Asia, you can earn cashback and air miles by choosing your credit card wisely.
With a credit card that gives you cashback, you'll be able to get money back on any spending – whether you're buying a cup of coffee or booking a hotel. Use that to offset the cost of holidays. On top of that, some credit cards even come with travel benefits like free airport lounge access, travel insurance, and concierge services.
---
6. Invest small amounts in low-fee ETFs
---
Investing doesn't need to be scary, complicated, or require you to have a degree in economics. In fact, you can start investing with just $100 a month.
One of the easiest ways to get started is by engaging a robo-advisor. These digital agents will be able to suggest funds for you to put money in, depending on how risk-averse you are. A few options for beginners include government-backed Singapore Savings Bonds and low-fee Exchange-Traded Funds.
---
7. Pay credit card bills on time to build a good credit score
---
Dealing with your credit score is up there with taking the trash out on your list of favourite things to do. Well, you might not be a big fan of the task, but it's important that you get it done. 
A good credit score determines whether you can do a multitude of things, like buy a home or take out a loan. If you have credit card bills, pay them in full and on time to avoid incurring a debt that can stab your credit score in the back.
---
Save more with these finance tips
---
We know that you know you're supposed to be saving, keeping a budget, and getting rid of your debt. But truth be told, it's not easy trying to talk yourself out of shopping and eating out – that's why you've spent your 20s putting it off. However, the easy finance tips above might help you manage your money no matter where you are in your life.
If you haven't saved, skimped, and built up a stockpile of cash to cover your major financial milestones, however, it's not the end of the world. Simply reach out to financial institutions like CIMB to enquire about a Personal Loan that'll help cover your immediate money obligations.
Image credit: CIMB
In a nutshell, it's a loan option for Singaporeans and PRs who earn a minimum annual income of $20,000. When you take out a Personal Loan at CIMB, you'll receive a low interest rate as low as 3.38%* p.a. (EIR from 6.32% p.a.), and borrow up to 8 times* of your monthly income.
For an approved loan amount of over $5,000, you'll get to enjoy a $0 processing fee. On top of that, interest rates are transparent and can be easily accessed via the CIMB website. You may use the Personal Loan calculator on CIMB website to get a clear view on how it will look like repaying a personal loan.
Those signing up for a Personal Loan can even get up to $2,000 cashback* upon application approval. The best part is, the application process is straightforward and takes less than 10 minutes to complete online. There is no need to download an app and no prerequisite to have a CIMB bank account or CIMB credit card before you apply. 
If you didn't spend your 20s getting financially fit, don't sweat. There's still an option to put these finance tips in use or take out a Personal Loan at CIMB. That way, you can get access to funds quickly and go back to doing important things like planning your dream wedding, renovating your home, and going on a much-needed vacay.
---
This post was brought to you by CIMB.
*T&Cs apply. Refer to the CIMB website for more information.
Content sponsored by CIMB Bank Berhad, Singapore Branch ("CIMB"). The information shared above is provided strictly on a non-reliance basis and does not constitute any form of advice from TheSmartLocal or CIMB. You should make your own assessment of your financial situation and needs.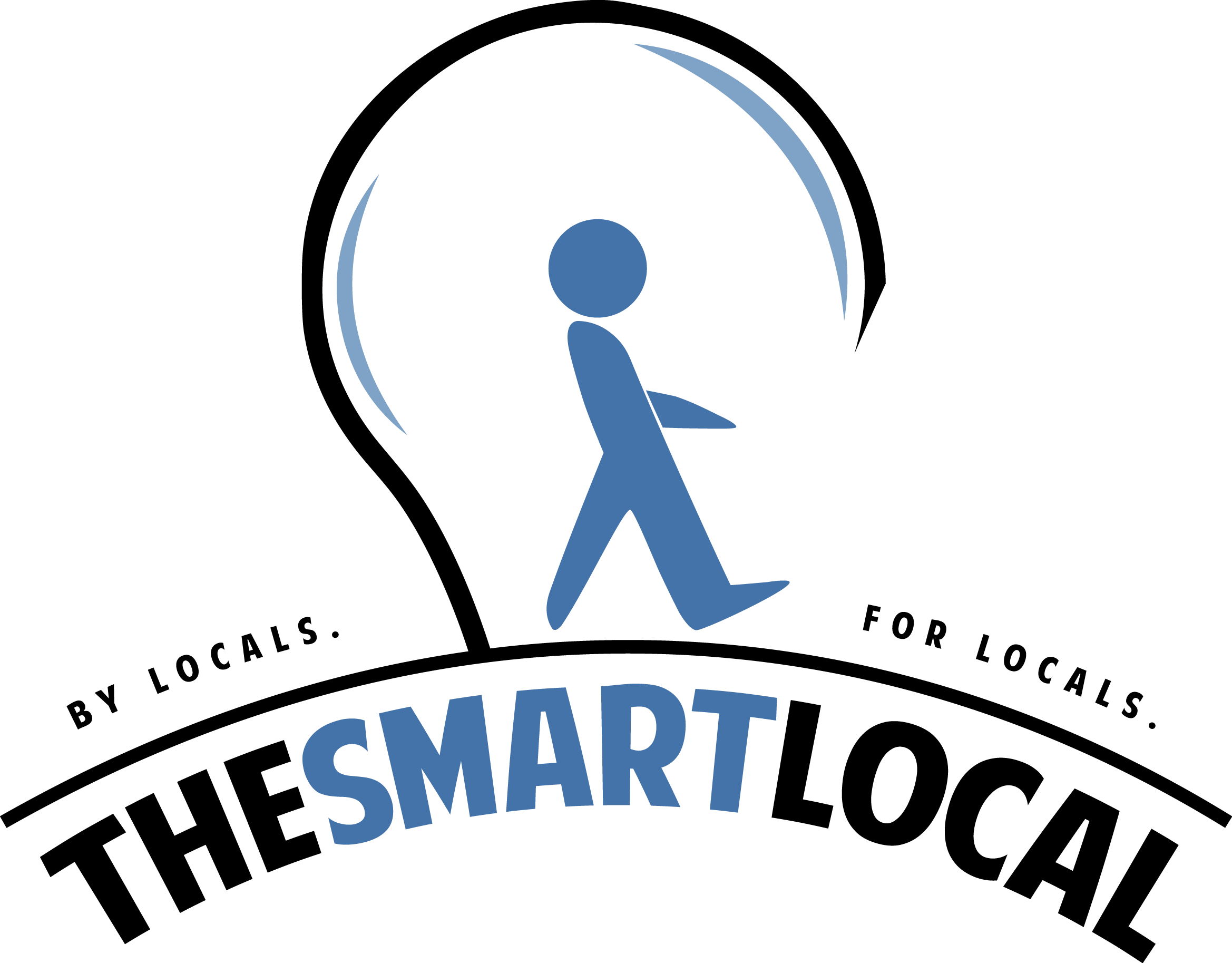 Drop us your email so you won't miss the latest news.