2017 holiday plans: solved
Travelling is expensive, but it's irresistible to go explore the world beyond our little red dot. When it comes to short, under-a-week getaways, Singaporeans love nearby Asian cities like Bangkok, Hong Kong, Taipei, Bali and Seoul – especially because our wallets can go crazy with retail therapy.
Calm your heart if you've been taken aback by soaring prices of flights and accommodation; Expedia is having GSS deals on popular tourist destinations. The prices here are already ridiculous enough, but you can get an extra 10% off hotels with code or $40 off packages with code !
Here are 5 cities you can hit up to relish in the joy of spending some saved up cash.
Bangkok (from $262/pax)
One of Singaporeans' favourite travel destinations, the allure of Bangkok lies in its undying streets – from haggling shoppers to chatty locals, there's always so much life and activity going on in this vibrant city.
Revel in the Thai people's sanuk (fun) way of life by bringing your best bargaining skills to the streets, and leave with both hands full of shopping bags.
Shopping District: Chatuchak
Must Visit: BOX SPACE Ratchayothin
Inspired by the original Artbox Bangkok, BOX SPACE Ratchayothin is a colourful establishment of container shops set up by up and coming Thai entrepreneurs. Show your support by purchasing unique handicraft and accessories whilst stuffing yourselves with all kinds of hipster food!
What to buy: Quality handmade goods
Address: 20/126 Ratchadaphisek Road, Chatuchak, Bangkok
Must Visit: JJ Green Market
Source: @annieasys
JJ Green Market is a walking distance away from BOX SPACE and it radiates a rustic charm with flea market feels. Affectionately nicknamed the Siam Gypsy Market, you can buy cheap tote bags, clothes, shoes and secondhand goodies from over 600 stalls here.
What to buy: Vintage knick-knacks
Address: 1 Kamphaeng Phet 3, Chatuchak, Bangkok
Where to stay:
1. Praya Palazzo
Source: @beatricesays
An oasis in the middle of the city, Praya Palazzo is an elegant mansion turned into a riverside boutique hotel. Pamper yourself like royals – rooms are spacious and adorned with antique furniture, resembling homes of aristocrats.
*Note: The hotel is only accessible by boat.
Address: 757/1 Somdej Prapinklao Soi 2 Bang Yee Khan, Bangkok 10700
Booking: Here
2. K Maison Boutique Hotel
Source: @tyffvathu.p
Marbled tiles, monochrome aesthetics, pristine white sheets – almost everything at K Maison Boutique Hotel is in mint condition with spotlessly clean rooms and bathrooms. The hotel is about a 20-minute leisurely walk to Bangkok's hottest shopping districts, and traffic is more relaxed in the area.
Address: 116/17-21 Rangnam Road, Phyathai,Ratchathewi district, Bangkok 10400
Booking: Here
Hong Kong (from $334/pax)
Hong Kong might be bursting with crowds in narrow alleyways, but it's also a city that explodes with life and vigour almost 24/7. Amidst the chaos is a stunning variety of things to shop for, from branded goods in megamalls to small handicraft shops on the streets. Did we mention that sales tax doesn't exist in Hong Kong?
Shopping District: SOHO
Must Visit: PMQ
Source: @wai.bokeh
Source: @flaflahk
The PMQ was once upon a time a dormitory for police officers and before that, a college building. Now, it stands as Hong Kong's creative hub for the arts. Displaying various artworks and occasional exhibits, it is home to over a 100 design studios and shops. If you're a fan of crafty handmade items and accessories, PMQ will be your heaven.
What to buy: Craftsmen specialties (clothes and jewellery)
Address: 35 Aberdeen St, Central, Hong Kong
Shopping District: Star Street
Must Visit: The Monocle Shop
Source: @nattphotography
The Monocle Shop is set up by the people behind the Monocle magazine, a lifestyle magazine that covers all kinds of topics from business to culture and fashion. We hear their Porter x Monocle series of Japanese bags and travel goods are absolute steals!
What to buy: Lifestyle items
Address: 1 St Francis Yard, Wan Chai, Hong Kong
Must Visit: Cocktail Jojo
Source: @mychau2015
You don't know what to expect when you step into Cocktail Jojo, but it's def not cocktails or drinks. This is an adorable shop full of locally made clothes, jewellery, homewares and gifts, all at wallet-friendly prices.
What to buy: Fun, quirky items
Address: 2 Sun St, Wan Chai, Hong Kong
Where to stay:
1. TUVE
Source: @desmet_thomas
TUVE is a stripped down beauty inspired by Swedish design. Raw concrete walls, metal and wood decor; The hotel saves on unnecessary decor and only brings you the essentials for a comfortable stay. Located in the Tin Hau area, it's a stone throw's away from the metro and you'll also be surrounded by a maze of the best Cantonese food.
Address: 16 Tsing Fung St, Causeway Bay, Hong Kong
Booking: Here
2. Twenty One Whitfield
Source: @andinyuriza
Imagine waking up to a view like that! The huge windows of the rooms at Twenty One Whitfield will make you feel like you slept in the open air. It's a narrow apartment-styled place complete with a kitchenette, work table and really fast wifi, so make yourself at home.
Address: 21 Whitfield Road, Hong Kong
Booking: Here
Taipei (from $292/pax)
Taipei has a mix of East Asia's best qualities – it's inspired by Japan and Korea's beauty trends, radiates the charm of China, yet somehow holds its own attractiveness. The openness of the city allowed it to become a fusion of all cultures surrounding it and there's always an element of fun here, be it smelly tofu or a toilet-themed cafe.
Shopping District: Da'an
Must Visit: Zhongxiao Dunhua Shopping Area
Source: @katdj
A distant cousin of Haji Lane in Singapore, the Zhongxiao Dunhua Shopping Area consists of numerous narrow alleys with small shops set up by local brands. The price range of goods gets pretty wide, but the quality of the items justify their tags.
What to buy: Clothes from small local brands
Address: Sec. 4, Zhongxiao E. Rd., Da'an Dist., Taipei City 106, Taiwan
Must Visit: Shida Night Market
Source: @azurath
Forget Shilin Night Market – if you're young, fashionable and hungry, Shida Night Market is where you should visit for a whole night of eating and shopping. Popular amongst local university students, shops here sell apparel following the latest trends at very affordable prices.
What to buy: Cheap fashionable clothes
Address: Lane 39, Shida Road, Da'an District, Taipei City 106, Taiwan
Where to stay:
1. Art'otel Ximending Taipei
Source: @zippyzipeng
Like its name suggests, Art'otel Ximending Taipei looks like an artist's den/workspace. Wide open windows and natural light brighten the rooms and you'll be walking into comforting warmth every time you step into the room. Location of the hotel is prime – it's only a 10 minute walk to the bustling Ximending shopping area and 7 minutes to Ximen MRT station!
Address: 4 Floor. No.124-2, Sec.2, Wuchang Street Wanhua Dist., Taipei City, Taiwan
Booking: Here
2. Swiio Hotel Daan
Source: @rickykazaf
Source: @alexscheng
Swiio Hotel has two branches in Taipei – one in Ximending, and one in Da'an. Whilst the former exudes a vintage and homely charm, the latter is more sophisticated and elegant. It's in the same district as the above mentioned shopping hotspots, so if you've had enough of Ximending you can hop over to this area.
Address: No. 185, Section 1, Da'an Road, Da'an District, Taipei City 106, Taiwan
Booking: Here
Bali (from $319/pax)
When I think of Bali, I think of an exotic escapade. There's so much adventure waiting for you outdoors; think ATV rides, surfing and walking along paths full of cheeky monkeys. With all these experiences, you're sure to return from Bali with a radiant sun-kissed glow.
Shopping District: Ubud
Must Visit: Ubud Market
Source: @ran_orquidea_25
Souvenirs from Bali are always bursting with colour. At Ubud Market, you'll find a generous display of colourful batik fabrics, bags, and handmade gifts to bring back for your loved ones. Bargaining is essential here – try starting from a quarter of the store owner's offered price!
What to buy: Kitschy souvenirs
Address: Jalan Raya Ubud No.35, Ubud, Kabupaten Gianyar, Bali 80571, Indonesia
Shopping District: Seminyak
Must Visit: Drifter Surf Shop
Source: @havelovewilltravel.blog
Drifter Surf Shop is a all-in-one place for shopping, eating and hanging out with friends. The store offers an extensive range of quality clothes and swimsuits, surfboards and books for you to complete your "chillin on the beach" kit. Grab a cup of coffee from its in-house cafe, and spend a leisurely afternoon here or the beach right in front.
What to buy: Beachwear
Address: Jl. Oberoi No. 50, Seminyak, Kuta, Kabupaten Badung, Bali, Indonesia
Where to stay:
1. The Kana Kuta
Source: @hyo_ssunny
The Kana Kuta is a great accommodation for honeymoon couples – the small resort offers shuttle bus services to tourist attractions, and is a well-known place to cabbies so you won't have to worry about getting lost. Don't miss out on their all-you-can-eat BBQ buffets on Friday if you're planning to go over the weekend.
Address: Jl. Setia Budi No.8, Kuta, Kabupaten Badung, Bali 80361, Indonesia
Booking: Here
2. The ONE Legian
Source: @maddyboulton
The abundance of greenery in The ONE Legian makes it look like a refreshing rainforest. With over 300 rooms available, it's one of the biggest hotels in its area, and a happening one too – there's a Sky Pool Party and movie nights with free popcorn held 3 and 4 times a week respectively.
Address: Jl. Legian No.117, Kuta, Kabupaten Badung, Bali 80361, Indonesia
Booking: Here
Seoul (from $463/pax)
Seoul is worth visiting at least once in your life, not just to soak up its poppy culture but also for shopping cheap cosmetics and trendy clothes. Whether it's for hunting down the best food or hoping to feel closer to your Kpop idols, the charming capital of Korea awaits your exploration.
Shopping District: Hongdae
Must Visit: Gentle Monster
Don't be fooled by the art gallery vibes of Gentle Monster – this brand has been Korea's top glasses brand for the past few years, with several celebrities endorsing its unconventional styles. Prices are steep, but their showrooms are just as good as walking into carefully curated museums.
What to buy: One of a kind, trendy and stylish sunglasses
Address: 404-5, Seogyo-dong, Mapo-gu, Seoul, South Korea
Must Visit: Neon Moon
Source: @ehdms0133
Source: @neon__moon
Whatever you begged your mom for as a princess-y kid, Neon Moon has it in its store. The shop offers a dream-like trip back to the past, whilst selling eclectic clothing items like holographic jumpers and neon-bright shirts. Brave fashionistas and pastel lovers will obsess over their clothes.
What to buy: All kinds of knick-knacks and unique clothing items
Address: 194-11 Seongmisan-ro, Yeonnam-dong, Mapo-gu, Seoul, South Korea
Where to stay:
1. Hotel Cappuccino
Source: @hotelcappuccinoseoul
Source: @shushusugartown
Hotel Cappuccino exudes warmth and coziness – rooms as well as in-house eateries are brightly lit by natural lighting. Its stripped-down, industrial charm draws many locals for staycations too; a lovely setting for urban travellers to declutter their thoughts.
The hotel is situated in the prime Gangnam area, and is only a 5-minute walk from the metro.
Address: 155, Bongeunsa-ro, Gangnam-gu, Seoul 06122, Korea
Booking: Here
2. Hotel Karashy
Source: @hemao_mig
Hotel Karashy is simple yet exquisite. Dark walls, leather couches, and marbled tiles give its rooms sleek and elegant vibes. The showers and tubs overlook the cityscape, and you're sure to feel like a modern boss soaking up luxury as you take a bath.
It's only 50m from Sadang Station, a busy metro station along Line 2 and 4 which can get you to most of Seoul's hottest destinations.
Address: 15, Dongjak-daero 1-gil, Dongjak-gu, Seoul 156-827, Korea
Booking: Here
Save more for travel shopping with Expedia's sweet deals
We've finally hit the middle of 2017, and that means the Great Singapore Sale will be guiding our hands to our wallets for some retail therapy. But don't go to Orchard just yet – put your money into a sweet getaway complete with overseas shopping and fun under the sun.
You can skip the hassle of going to different agents for flight tickets and hotel bookings with Expedia, the world's biggest online travel agency. Kill two birds with one stone, and try booking through their package deals!
From as low as $262 person, you can cover return flights to and hotel accommodation in Bangkok, as well as other cities mentioned above by booking your tickets through Expedia. To make things sweeter, use the coupon codes "GSSHOTEL" for 10% your hotel (up to $30 off) and "GSSPACKAGE" for $40 off your package purchase (min. $500). Fastest hands will snag the best prices.
---
This post was brought to you by Expedia.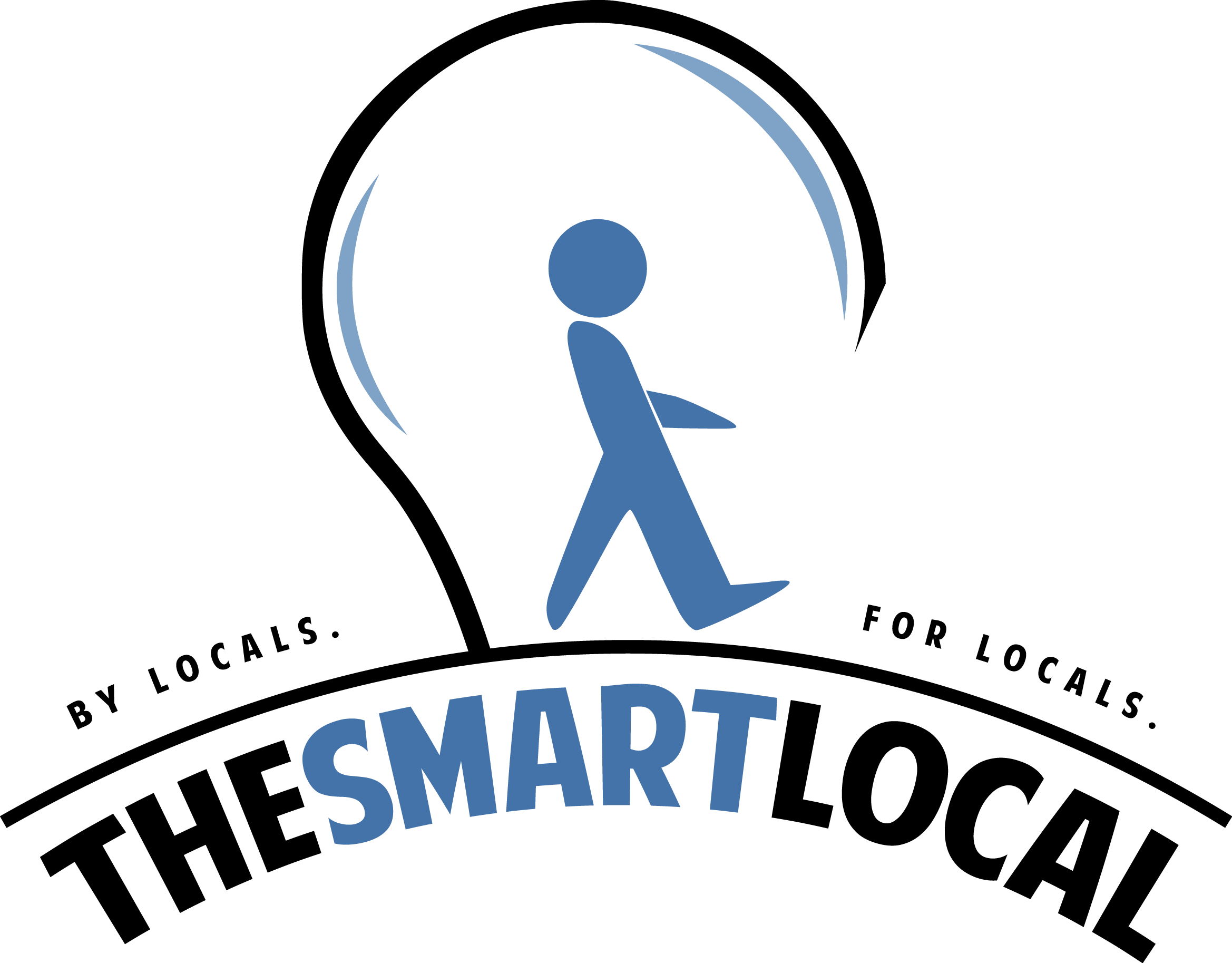 Drop us your email so you won't miss the latest news.