Malaysia's castle-like hotels for kings & queens
Imagination can only get you so far when it comes to pretending to live as a prince or princess and building your own castle of pillows will make you second-guess your maturity. Besides, tidying up the fort is tedious. Here's an alternative – a staycation at castle-like hotels.
You may not believe it, but there are many hotels and resorts in Malaysia offering a glimpse of fantasy. They look just like castles or palaces! With accommodation that comes alive from the pages of a story book, your staycation will begin with a 'once upon a time' at these 10 places.
1. Macalister Mansion
Nestled in the heart of Georgetown, Penang, is a heritage colonial mansion built about 100 years ago, that was given a modern interior overhaul – its outer façade, however, has remained intact. The boutique hotel houses only eight rooms and persists as an ode to English colonial culture, with its iconic architecture and tea!

Source: @sywong_

Source: @dolzies_
Book a stay at Macalister Mansion.
Price: From RM990
Address: 228, Jalan Macalister, George Town, 11400 George Town, Pulau Pinang, Malaysia
Website
2. The Chateau Spa and Organic Wellness Resort

Source: @the_chateau_resort
Inspired by the medieval 'Haut-Koenigsbourg' castle in France, this resort offers a cool and relaxing getaway in Berjaya Hills, just an hour's drive from the Klang Valley. Visitors can choose from their extensive spa and wellness packages, which are the main attractions.
Apart from that, they also have weight-loss and detox programs that you can sign up for, conducted by professional in-house trainers. Otherwise, wander around the hotel and breathe in the air of royalty or convert the place into your own makeshift photoshoot studio – there are many instagram-worthy spots dotted all over the resort!

Source: @iqbal_ia

Source: @paulinetls
Price: From RM564 (Book here!)
Address: KM48,Persimpangan Bertingkat . Lebuhraya Karak, Kuala Lumpur, Federal Territory of Kuala Lumpur, Malaysia
Website
3. Palace of the Golden Horses
The Turkish inspired minarets, domes and archways in this extraordinary hotel give the impression that you're in a desert oasis, overlooking a sparkling lake. In fact, all you need now is a magic flying carpet and a boisterous genie. Apart from being the venue of many landmark VIP meetings in the past, this hotel was also featured in one of Jackie Chan's films.
While rooms of various sizes for the common guests are abound, there are also accommodation designed for heads-of-state, monarchs and special VVIPs that come with some extra perks, like butler services. However, if you'd rather skip the atas treatment and go on a night out, you'll find a plethora of entertainment centres nearby, like boat rides on the lake and a shopping mall called The Mines just a stone's throw away.

Source: @pictures_may

Source: @shazzlien
Price: From RM288 (Book here!)
Address: Jalan Kuda Emas, Mines Wellness City, 43300 Seri Kembangan, Selangor, Malaysia
Website
4. Merdeka Palace 
The Merdeka Palace Hotel is possibly one of the most recognizable landmarks at the Kuching waterfront area, where many tourist attractions are located. In fact, the hotel is smack in the middle of Kuching's historical district, which means you can explore museums and attractions on foot, like the Sarawak Museum, Chinese History Museum and Sarawak Islamic Museum.
The opulent lobby is enough to impress you, with its shiny tall beams, and marble covered floors and ceilings. You can just imagine James Brooke, the first White Rajah of Sarawak, leisurely enjoying a cigar here while swirling a glass of whiskey.
Price: From RM142 (Book here!)
Address: Jalan Tun Abang Hj Openg, Taman Budaya, 93000 Kuching, Sarawak, Malaysia
Website
5. First World Hotel and Plaza
When Genting Highlands was first developed as a resort destination, First World Hotel was one of the earliest buildings to be erected. It holds the current Guinness World Record for the most number of rooms – a whooping total of 7,351. Imagine the amount of housekeeping staff!
That aside, the colourful hotel is a massive building that rivals any castle, strategically linked to a whole lot of attractions which you can access without ever leaving the building. Since you'll be in Resorts World Genting, might as well enjoy the multitude of indoor theme parks, shops and eateries in the complex.

Source: @chchaw96

Source: @fabianfan
Price: From RM142 (Book here!)
Address: First World Hotel & Plaza, Genting Highlands, 69000 Genting Highlands, Pahang, Malaysia
Website
6. The Palace Hotel
Kota Kinabalu is the last place you'd expect to find a whitewashed castle, complete with turrets and towers – which is exactly what the Palace Hotel is. It's nestled at the end of Jalan Tangki, the city's cozy corner, away from the noise and traffic. The hotel overlooks plenty of greenery, so you'd like to feel like a King or Queen surveying their lands, climb up to the highest turret!
Price: From RM143 (Book here!)
Address: No 1, Jalan Tangki, Karamunsing, 88100 Kota Kinabalu, Sabah, Malaysia
7. Colmar Tropicale
Despite having the word 'Tropicale' (meaning 'tropical' in Italian) in its name, you get the distinct feeling that you're in a quaint village in the Swiss Alps. However, the developers of this resort were actually inspired by the village of Colmar in France which explains the cobblestone streets and dormer roofs.
Like many castles, Colmar Tropicale's entry point has a makeshift moat and drawbridge and even has a fountain in its central square, reminiscent of a early medieval european villages. The resort is a romantic destination, worthy of being named after the country it is emulating – France.
Price: From RM237 (Book here!)
Address: KM 48 Persimpangan Bertingkat, Lebuhraya Karak, Bukit Tinggi, 28750 Bentong, Pahang, Malaysia
Website
8. Bella Vista Waterfront Resort and Spa
This Disney-castle-like hotel is located on the paradise island of Langkawi, Kedah, and is strategically located just beside the sea. This makes it ideal for those who are looking for a truly tropical holiday by the beach. Langkawi has some of the most beautiful beaches in Malaysia, with sand as fine as flour, and water so clear you'll be able to see your feet.

Source : @bvhotelsandresorts
Price: From RM175 (Book here!)
Address: Persiaran Mutiara 2, Pusat Dagangan Kelana Mas, 07000 Langkawi, Kedah, Malaysia
Website
9. Casa del Rio

Source: @jyap97
You'd be convinced that you're in the Mediterranean while visiting Melaka's Casa del Rio, with its overhanging balconies, Moorish fountain and curved arches. In fact, the hotel was purposefully designed that way, to pay homage to Melaka's past as a Portuguese colony.
However, you'll also see many local heritage elements, like Peranakan pottery and Malay batik in the interior decorations. The hotel is located on the banks of the Melaka River and guests can take a short 5-minute walk to reach Melaka's main tourist areas like Jonker Walk and the Stadthuys.

Source: @8dna8
Price: From RM710 (Book here!)
Address: 88, Jalan Laksamana, Taman Kota Laksamana, 75200 Melaka, Malaysia
Website
10. Grand Kampar Hotel
The small town of Kampar may come across as just another sleepy town, but it hides a surprising secret – the Grand Kampar Hotel. Built in 2007, this young hotel continues to attract visitors, not just for its design, but for its warm hospitality that includes a complimentary buffet breakfast.  The façade is reminiscent of colonial-era hotels, with aesthetics that mirrors the movie The Grand Budapest Hotel!

Source: @jeremy_kron
Price: From RM710 (Book here!)
Address: Taman Bandar Baru, 31900 Kampar, Perak, Malaysia
Website
A storybook ending to a grand staycation
They say you shouldn't expect life to end with a 'happily ever after' like in the storybooks, but in the least, your staycations should. Whether you're visiting another state for a getaway or looking for a hotel for a short staycation, staying in these castle-like hotels and resorts have the same outcome – you check out from the hotel feeling relaxed.
A portion of this content may contain referral links to products. Our opinions remain our own.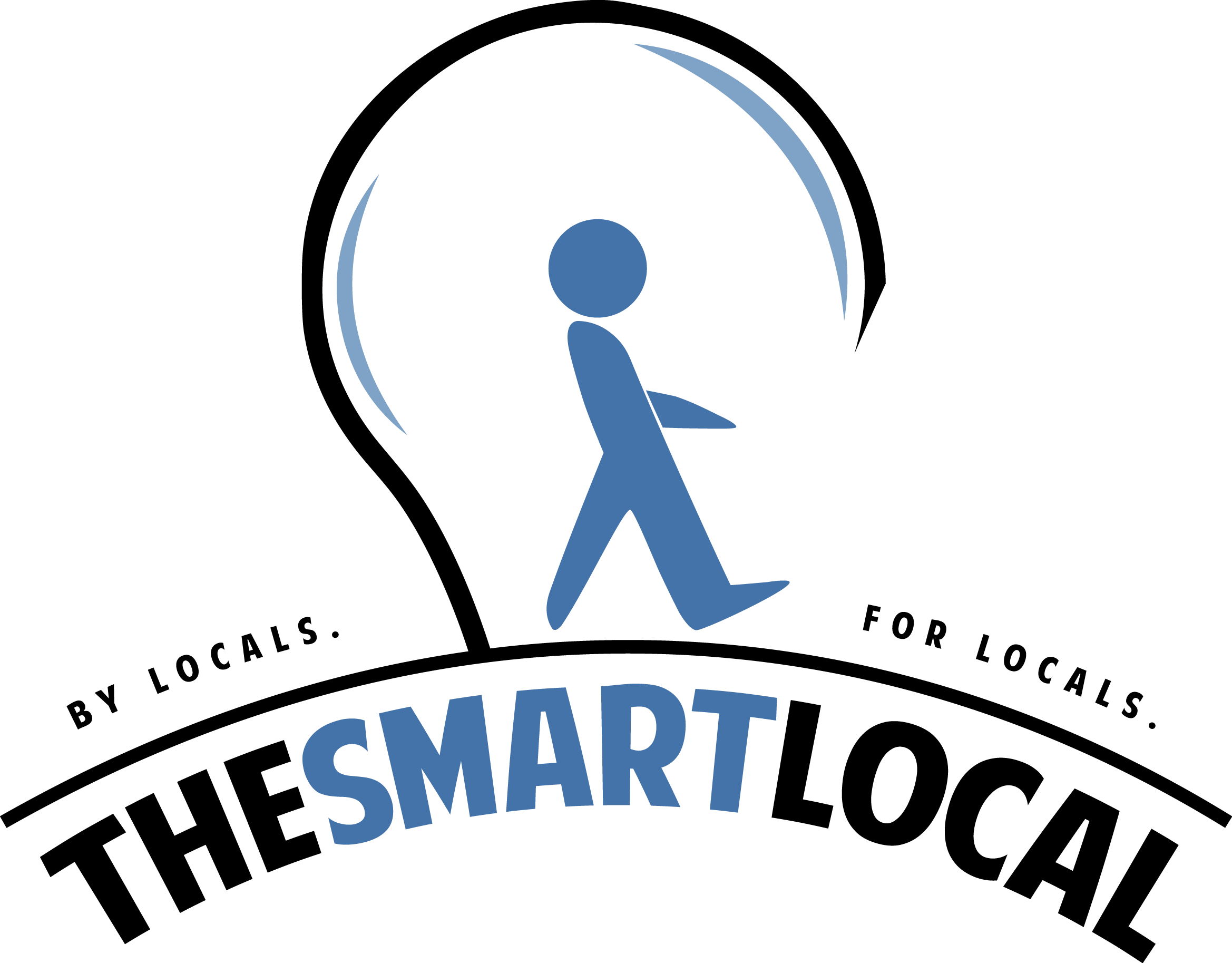 Drop us your email so you won't miss the latest news.