Not Your Average 'Meating' Spot
Off the top of your head, how many restaurants do you know of that serve South American cuisine in Singapore? Our little island is saturated with Japanese, and now Korean eateries but restaurants serving South American fare are few and far between.
Enter boCHINche, a cosy, offbeat Argentinian restaurant tucked away along Martin Road. In Spanish, boCHINche means 'commotion' or 'ruckus', and this South American restaurant, inparticular, is known for their impressive handcrafted cocktails and Argentinian wines, succulent cuts of meat, and tempting tapas-style menu.
Their Chef Patron, Diego Jacquet, is a man on a mission: to dispel the notion that Argentinian cuisine is purely meat-oriented, while keeping true to its Argentinian roots.
Stepping into boCHINche, you'll first be greeted with an eccentric grocer's market, its shelves stocked to the brim with an extensive spread of Argentine goodies such as wines, meats, snacks and condiments.
Complete with an open kitchen and bar, the quirky colour palette of its rustic, industrial-chic inspired interior makes every nook and cranny of the restaurant picture perfect. Pay extra attention to their punny pillows and fact-filled coasters for a good laugh!
As someone who spends her free time watching reruns of Masterchef, the only thing better than tucking into a delicious meal, is having the opportunity to watch all the magic as it happens. So you can only imagine my excitement when I was allocated a seat by the open kitchen – the best seat in the house in my opinion! But if you're heading to boCHINche in a group, their indoor and al fresco seating area will be a better choice to facilitate the merry making.
If you haven't heard of this zippy little diner, don't expect super-sized portions or a traditional roll-out of courses. boCHINche's refreshed Small Plates menu consists of three Cold Plates, one Hot Plate, an Empanada (Latin American stuffed pastry), and a side dish, which will set you back anywhere between $6 to $21 per item.
We had the privilege to try a couple of items from boCHINche's elevated small Plates menu, as well as a few of their signature dishes and drinks. Here's how it all went down.
Crispy Chicken Skin, Liver Parfait, Walnuts & Grapes ($18)
I've had my fair share of pig organs, chicken feet, and even tried beef tongue once, but oddly enough chicken liver is completely foreign to me. The first hot plate that was served to us was a medley of crispy chicken skin, liver parfait, walnuts & grapes. Tucking into one bite-sized portion, I was instantly hit with the rich gamey flavour of the liver, and the sweetness of the grape chutney.
For a first-timer, the taste of the liver was a little too strong for my liking, but avid innard lovers will definitely be asking for seconds. The crisp texture of the chicken skin and crunch of the walnuts gave the dish even more depth, making it a lot easier to stomach. All in all, a decent starter to whet our appetites.
Rating: 6/10
Roasted Beetroot, Goat's Cheese, Tarragon and Oats Crumble ($16)
The next cold plate to arrive was the Roasted Beetroot, Goat's Cheese, Tarragon and Oats Crumble – one of the new vegetarian options on their updated menu.
The thick, deep purple beetroot was slightly sweet, further elevated by the creamy goat cheese. Eaten together, each mouthful made for a very intriguing experience, and the tender oven-roasted beets still had a bite to it. Regrettably, the oat crumble was a little too sweet for my liking, which ruined this otherwise well thought-out dish for me.
Rating: 6.5/10
Hokkaido Scallops Tiradito, Tomato Water, Avocado & Yuca ($21)
Tiradito (raw fish in spicy sauce), is a Peruvian ceviche-style dish. boCHINche's version features the freshest Hokkaido scallops, swimming in a pool of tomato water and topped with avocado paste and yuca (tapioca) chips.
Tomato water is not something you hear of anywhere in supermarkets or in a restaurant. As its name would imply, tomato water is plainly liquid extracted from the ripest tomatoes, and lightly seasoned for a boost in taste.
As a whole, the addition made the dish bright and fragrant, adding that little extra zest to this cold plate. A real palette-cleanser indeed.
Rating: 7.5/10
Crab & humita croquettes, spicy criolla sauce ($15)
Nothing screams comfort food more than deep-fried morsels of your favourite ingredients. Croquettes are always a crowd-pleaser, and these ones were simple, unpretentious, and definitely out to impress.
Biting into the perfectly golden rounds will reward you with a creamy mix of crab meat and humita (a South American dish of freshly-ground corn, garlic, onions, cheese, eggs and cream) that are awfully satisfying. The salsa criolla (traditional Argentinean hot pepper sauce) on the side also packed quite a punch in terms of spice, but the heat perfectly complemented the richness of the croquettes.
Rating: 7/10
Classic Provoleta, Almonds & Oregano Honey ($17)
"It's the best one," our chef proclaimed as the Provoleta (Argentine pulled-curd Provolone cheese) was served in a small cast-iron pan, along with a side of Focaccia bread. Provoleta is a traditional baked Argentine dish, made entirely of Provolone cheese. The dish resembled a cheese fondue, and initially expected a savoury, gooey cheese dip similar to the melted cheese dip. boCHINche's version however was unexpectedly sweet but not cloying, which was a pleasant surprise.
Even if you're not a cheese enthusiast, it's impossible to dislike this dish. The harmonious marriage between the honeyed, gooey cheese and pillowy bread is mouth-wateringly good, so much so that I was tempted to ask for a second helping.
A word of caution: the cheese solidifies quickly, so eat this while hot.
Rating: 8/10
Caramelised Pork Belly, Grilled Prawns, Sweet Potato & Chorizo ($19)
This 'mini surf-and-turf' was our final hot plate of the night. Hidden between the juicy grilled prawns and caramelised pork belly slices are little bits of the well-loved South American chorizo sausage, accompanied by a bed of sweet potato puree and a sliver of crispy pork crackle.
While the vibrantly coloured puree, succulent prawns and luscious pork belly slices looked promising, it was a mixed bag for me – though each component tasted great on its own, the savoury sweet combination was not to my liking.
Rating: 7/10
Ojo de Beife with Chimichurri Sauce ($55)
Our sole main course of the night was one of their well-loved steaks – the Ojo de Beife with Chimichurri Sauce. Made from meat cut from grass-fed cattle and air-flown direct from Argentina, it's no wonder Argentina is best known for their steaks. The herby Chimichurri sauce on the side provided the perfect Argentine punch.
It cut like butter and had a melt-in-your-mouth texture, lightly salted to perfection. However, the steak left a pool of juices on the plate which looked unappetising, probably because it was sliced too early and not given time to rest. Still, that didn't stop us from polishing off this juicy, tender steak in mere seconds.
Rating: 9.5/10
Chips Provenzal ($10)
Accompanying the superstar, was a bowl of boCHINche's Chips Provenzal. Thick-cut and tossed with fried garlic and parsley – as someone with a big love for solid chunky fries, I had high hopes for this side.
Fried to a slight crisp, texture-wise – these chips hit the mark perfectly. Unfortunately, they were a tad too salty for my taste, but you really can't go very wrong with a steak and potato duo.
Rating: 7/10
Milk Cake, Passion Fruit Sorbet & Toasted Almonds ($14)
Generously doused in Dulche de Leche (heated sweetened condensed milk), the milk cake was delightful – sweet, not too dense and oh-so-sinful. But the overall texture left something to be desired, and I found myself longing for an element of crunch.
In terms of flavour, the tart passion fruit sorbet and soft, sweet cake are a match made in heaven.
Rating: 7.5/10
boCHINche 'mess' Champagne & Strawberry Sorbet, Lemon Curd & Meringue ($18)
The second dessert served up was equally impressive. Visually the dessert was far from a mess – the sorbet and lemon curd lent a vivid colour to the plate, hidden under crisp sheets of meringue.
Unlike traditional Argentinean desserts where milk, sugar and caramel are staples, boCHINche switches things up with their prominent feature of sorbets, making for a light and refreshing end to a well-balanced meal.
This sorbet was a little icier than our previous dessert which I liked, and the meringue added a nice crunch.
However, if you're an inexperienced drinker the champagne may be a bit overpowering.
Rating: 7/10
The Verdict
True to its name, boCHINche's offerings are really worth making a ruckus over. Kudos to Chef Diego for making a compelling case for the diversity Argentinian cuisine has to offer – boCHINche's carefully curated menu seriously blew me away. Every dish was well-executed and layered with bold flavours, leaving us stuffed to the gills, but extremely satisfied.
With drinks at just $10 a pop during their happy hour, party away everyday at boCHINche and tantalise your taste buds with unique Argentine ingredients like duche de leche and chimichurri. And if you're a late riser, don't miss out on their spruced up brunch menu – it's sure to whisk you away on a gourmet adventure that'll be perfect to unwind after a hectic workweek!
A little ruckus never killed nobody. Vamos, to boCHINche we go!
Overall Rating: 8/10
Getting to boCHINche
Ascend a flight of stairs to the glass lobby on right of Common Man Coffee Roasters, take the lift up to Level 2.
Address: 22 Martin Road #02-01, Singapore 239058
Contact: +65 6235 4990
Opening Hours:
Brunch: 11am – 4.30pm (Sat & Sun);
Dinner: 5.30pm to 12am (Tue – Thurs & Sun), 5.30pm – 1am (Fri & Sat)
---
This post was brought to you by boCHINche.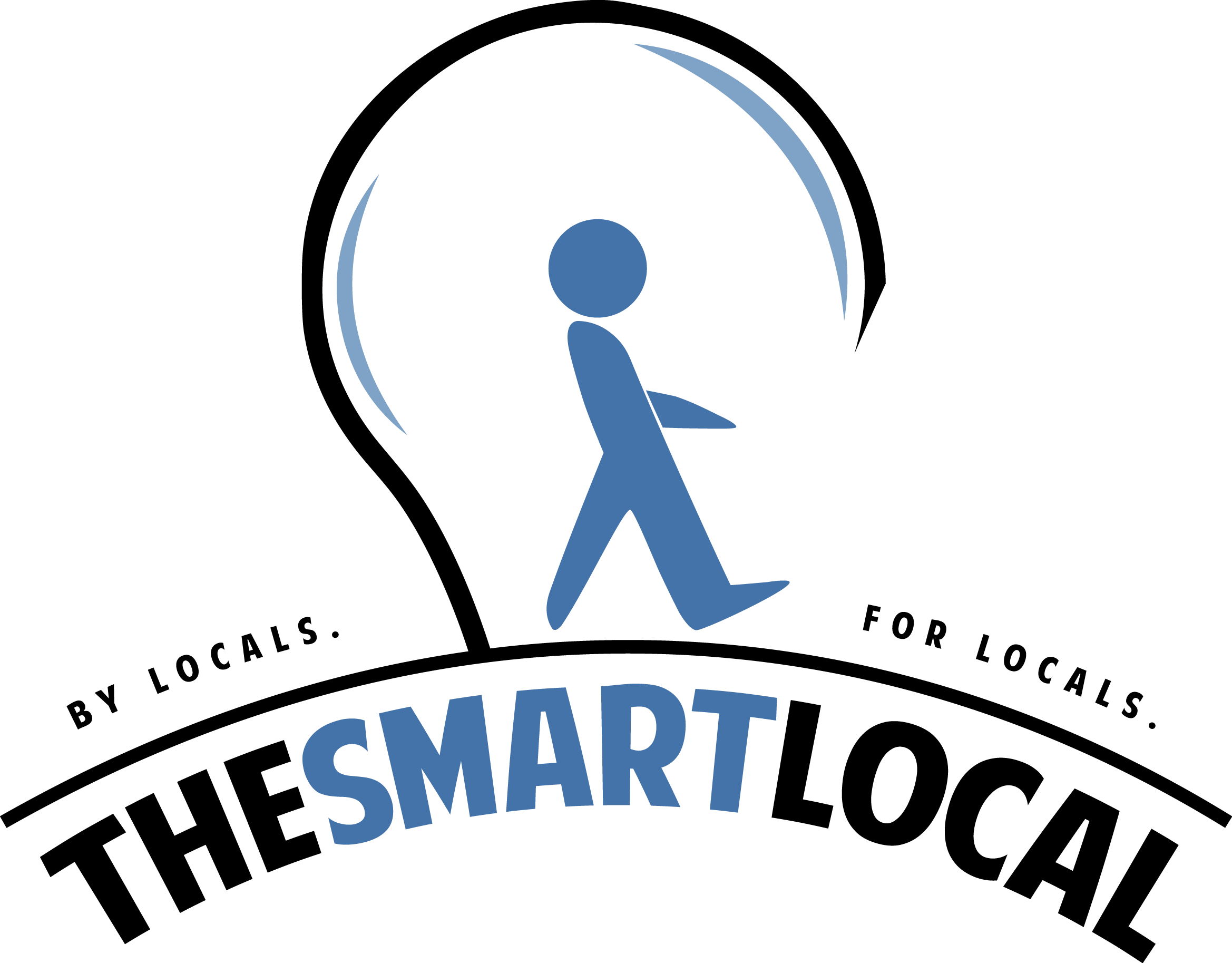 Drop us your email so you won't miss the latest news.