Gaming monitors to buy in Vietnam
---
Monitors are often the last thing people consider when building their gaming rig, but that doesn't mean you can just slap any monitor on your PC and call it a day. The monitor is the thing you'll spend most of your time staring at while using your PC, so getting a good one can go a long way in improving your gaming experience.
 So if you're considering building your own gaming PC, here are our recommendations for the best 6 gaming monitors you can buy in Vietnam to pair it with.
---
What to look for in a gaming monitor
---
If you're new to gaming monitors, it's easy to feel overwhelmed by the sheer number of options available as you browse the market. Often, each monitor is described by several numbers, each of which affects an aspect of its performance.
So, before we get into our picks for the best gaming monitors you can buy in Vietnam, below is a brief explanation of what those numbers mean, so you know what you're paying for.
---
1. Size
---

Image credit: @elizabethtoasty
The size of a monitor is the most obvious factor that catches the eye, so we probably don't have to explain too much here.
Common monitor sizes range from 24 inches and 27 inches all the way to 38 or even 43 inches. For the average user, we'd recommend a 27-inch monitor. We find that anything higher than that makes our eyes tire easily after long periods of use, while a 24-inch monitor feels a bit unsatisfying. Your mileage might vary, though.
---
2. Refresh rate
---

Image credit: @luxuryygamingsetups
Measured in Hertz (Hz), the refresh rate of a monitor tells us how often a monitor can show a new image every second. For example, a 60Hz refresh rate means the monitor can display 60 images – or "frames" – per second.
For those who don't know, the entire principle behind a gaming system is that your PC hardware produces hundreds of such frames per second and displays them in quick succession to create movements in a game. So, the higher the number of frames, the smoother the movements become. This is why frames-per-second (FPS) is often used to measure how well a computer can run a certain game.
When choosing a gaming monitor, it's important to strike a balance between your PC's hardware and your monitor's performances to make the most out of both. If your PC produces 100 frames each second but the monitor only has a 60Hz refresh rate, it can only display 60 frames a second and the extra frames are essentially wasted.
Vice versa, if your monitor has, say, a 240Hz refresh rate, but your PC can only produce 100 frames a second (FPS), then you'll only get 100 frames per second.
---
3. Resolution
---

Image credit: @diegoolliiveira
Your monitor's resolution is how many pixels it can display. A higher resolution means your on-screen images will be sharper and more detailed.
Most gaming monitors nowadays should have a resolution of at least 1920 x 1080 pixels, also called 1080p or "Full HD". This is also the standard resolution for the majority of modern games.
On the other side of the spectrum, a 3840 x 2160 resolution – or "4k" – is the highest one can realistically find on the market. Of course, it'll put extra pressure on your PC's hardware to produce images with higher resolution, so 4k monitors are only recommended for high-end gaming PC rigs.
Between them is the 2560 x 1440 resolution, also known as simply 1440p or "2k". This is a good balance point that an upper-mid range user should aim for, as monitors with this resolution can still offer sharp images but are more affordable.
---
4. Response time
---

Image credit: @viewsonic.benelux
The response time of a monitor, measured in milliseconds (ms), is how long it takes for a monitor to change the color of a pixel.
Faster pixel changes mean fewer blur occurrences and image fractions that can cost you valuable split-seconds of reaction time, which can very well be the difference between life and death in a tense in-game encounter. So, you'll want to keep the response time as low as possible.
---
5. Panel type
---

Image credit: @dream__setups
The panel type of a monitor is the core technology with which it was created. There are 3 popular panel types: TN, VA, and IPS. We won't trouble you with all the technicalities, but here are their basic strengths and weaknesses:
Monitors with TN panels are often considered budget options, as this panel type makes it very easy to achieve low response times and a high refresh rate for optimized gaming performance. However, it comes at the cost of lower color quality, so graphic designers and artists might want to keep this in mind. Normally this isn't too big of a problem, but if you look at a TN panel monitor from the side, you'll clearly see that the colors are significantly distorted. If you want to use your monitor for other things besides gaming, such as graphic designing, this is a factor to keep in mind.
IPS panels, on the other hand, have the best color quality of the 3 types. However, they have lower refresh rates and higher response times, so if you want good gaming performance, be prepared to pay extra.
VA is the middle ground between them. Basically, this panel type doesn't have any definitive weakness, but also doesn't excel in any particular aspect.
---
Best gaming monitors to buy in Vietnam
---
So, now you've got an idea of how gaming monitors work. But if you just want recommendations to buy one without much hassle, here are our choices:
---
1. Gigabyte G27Q – with enhanced vision of dark in-game areas
---

Image credit: @officialbrodie
Let's kick things off with a solid 27-inch monitor: the Gigabyte G27Q. As we mentioned, this is a good option to pair with an upper-mid range gaming setup. For VND9,200,000 (~USD400), you get an IPS panel for great color quality that still boasts a respectable 144Hz refresh rate and 1ms response time for smooth on-screen movements.

Image credit: Gigabyte
A minor complaint is that the design is pretty plain with a flat screen. Still, the monitor's performance will not disappoint. It also comes with the useful Black Equalizer feature, which brightens up dark areas without making light areas too bright. This means if you go to a dark place in a game, you can spot things much easier.
---
2. AOC 27G2 – flexible and ergonomically friendly
---

Image credit: Tinh Tế
While the Gigabyte G27Q is great, the price tag of VND9,200,000 (~USD400) is still a sizable investment. You might want to consider the AOC 27G2 as an alternative.
It downgrades your resolution down a tier, from 2k to Full HD, but otherwise retains the same specs: IPS panel, 144Hz refresh rate, and 1ms response time.
Yes, the lower resolution means the image quality is not quite up there, but it's still nothing to sneer at. After all, you get all the other good stuff for a much more reasonable price of VND5,900,000 (~USD257.33). All in all, this is one of the best mid-range gaming monitors you can find.
Also, the monitor comes with a flexible stand that allows for a wide range of adjustments. With it, you can customize your monitor's height, angle, and can even tilt it up to 90 degrees.
---
3. AOC 24G2 – affordable monitor that still has the best specs
---

Image credit: Dinh Quang Do
If the AOC 27G2 still doesn't cut it for your budget, its smaller cousin, the AOC24G2, is the best we can recommend. It makes another compromise in terms of size, going from 27 inches to 24 inches. And for that, you can shave another sizable chunk off the price tag, as this one costs only VND4,900,000 (~USD213.72).
Again, other numbers remain the same: IPS panel with 144Hz refresh rate and 1ms response time. In case you haven't been able to tell by now, this is what we think is best for gaming performance.
In the same price range, you can probably find a 27-inch IPS panel monitor with 60Hz refresh rate, or a TN panel monitor with 240Hz refresh rate. However, we'd say 144Hz is ideal for the average user. Going from 60Hz to 144Hz is such a huge improvement that you should prioritize it over the monitor's size. On the other hand, the jump from 144Hz to 240Hz is much less prominent and doesn't warrant sacrificing the better color quality of an IPS panel for a TN panel.
---
4. Asus VZ249HR-J – budget option with solid performance
---

Image credit: Asus Việt Nam
The cheapest item we have on our list today is the Asus VZ249HR-J, which goes for a modest VND3,500,000 (~USD152.65).
Of course, given the price, there aren't any fancy features here. But at least it has a refresh rate of 75Hz, which is the most you can realistically expect at this budget, while still retaining an IPS panel.
You'll have to settle for a 5ms response time with this one. Still, the difference between 5ms and 1ms is small enough that you probably wouldn't notice unless you are already used to a 1ms monitor.
That is to say, if this is your first gaming monitor, you can still get a lot out of the Asus VZ249HR-J for a small investment. Anything lower than this, however, is going to hamper your gaming experience drastically.
---
5. LG 27GN950-B UltraGear – premium performance for the strongest gaming PCs
---

Image credit: @van_ridvan
On the other side of the spectrum from the Asus VZ249, we have the LG 27GN950-B UltraGear. For those with the strongest PC hardware components, this is the monitor to pair them with, as it offers all the best specs available at the moment: a 4k resolution, and the usual IPS panel, 1ms response rate, and a 144hz refresh rate.
Yes, we're probably just repeating ourselves with these specs at this point, but it couldn't have been anything else. IPS panels just have the best color quality, and resolutions and response rates can't really get better than 4k and 1ms respectively.
As for the refresh rate, if you run the most modern games on the highest graphic settings, even the absolute strongest hardware available right now can barely produce 4k images on a consistent 144 frames-per-second (FPS) rate, so there isn't much point in going for anything higher.
The catch? A hefty VND22,400,000 (~USD976.98) price. If we haven't been clear, this is only for those with the strongest PC components.
---
6.LG 27UL850 – best image quality for a reasonable price tag
---

Image credit: @tmg3_gaming
If your main focus is to play offline games, then perhaps the LG 27UL850 will serve you much better. Compared to the abovementioned LG 27GN950, the 27UL850 only has a refresh rate of 60Hz and a higher 5ms response time, but it comes at a much cheaper VND11,230,000 (~USD489.90) – basically half the price.
Unlike competitive multiplayer online games, in an offline singleplayer game, there will be far fewer moments where split-second reactions actually matter. So, the reduced frame rate and higher response time will not affect your gaming performance much.
On the other hand, offline games tend to focus more on graphical quality. With the LG 27UL850's 4k resolution and IPS panel, you'll still be able to enjoy the beauty of in-game worlds in all their glory, while not breaking your wallet.
If you do play multiplayer games, then we'd recommend going back to the Gigabyte G27Q with its 2k resolution and 144Hz refresh rate. Of course, if your PC can handle it and you have money to spare, feel free to go for the LG 27GN950-B to get the best of both worlds.
---
Give your monitor the attention it is due
---
Again, we must stress this: your monitor is a very important part of your gaming PC. Powerful graphic cards or processors will amount to little if the display – what you're actually looking at – can't output good image quality.
When planning a budget for your gaming rig, set aside a decent chunk for the monitor. You won't be left wanting. Our recommendations above, which cover different price ranges, can be a good reference point to help you make your choice.
For more stories, check out:
---
Cover image adapted from @tmg3_gaming, @officialbrodie, and Tinh Tế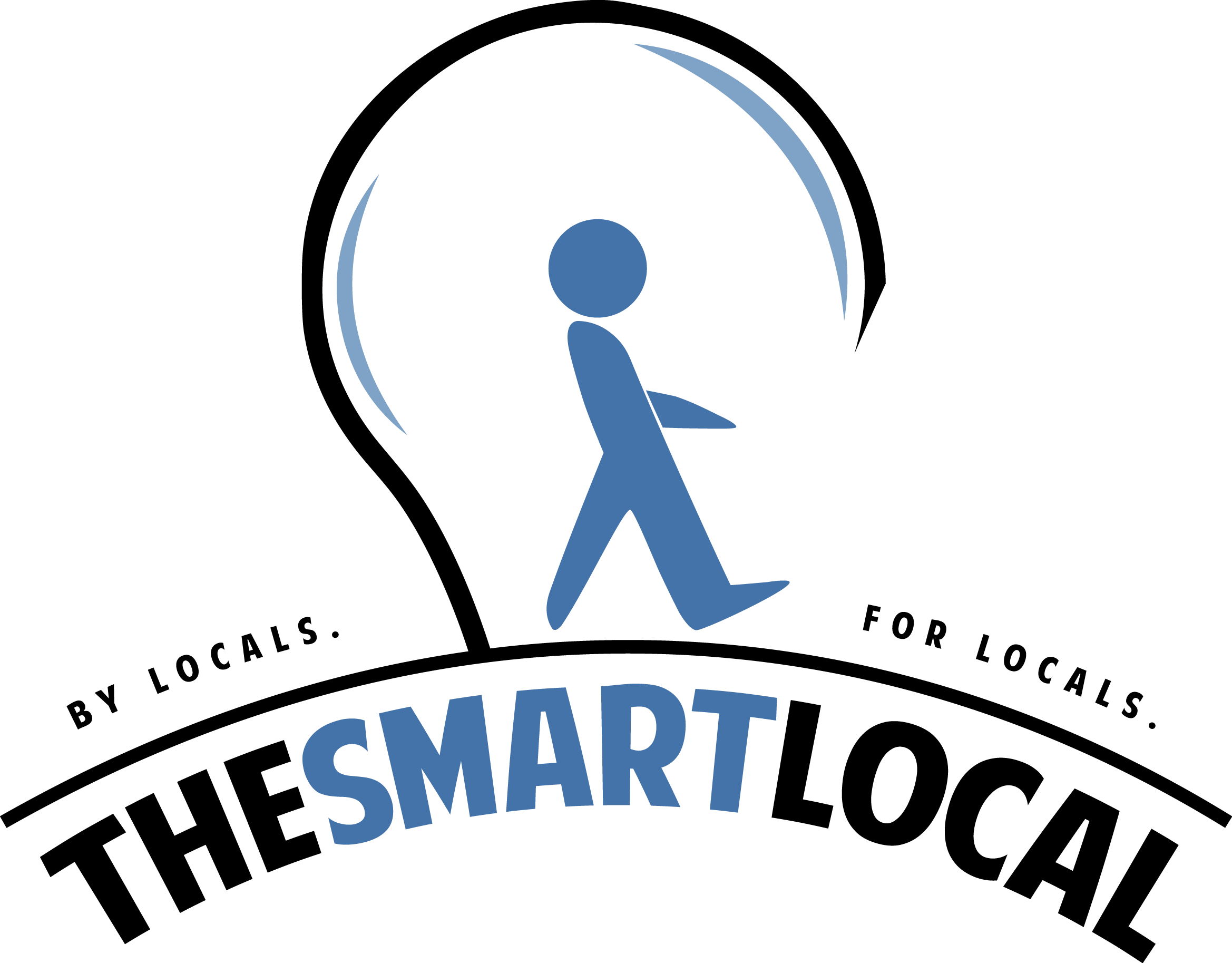 Drop us your email so you won't miss the latest news.