Ngon!
It comes as no surprise that US Master Chef's 2012 winner, Christine Ha won over even the most demanding food critics of the show with her Vietnamese cooking! The country, also commonly referred to as the Pearl of the Far East, is also home to the region's one of the best culinary arts.
If you haven't tried its famous Pho (Beef noodle soup) or Banh mi (French influenced pork pátê sandwich), and Vietnamese drip coffee, call up all your friends to have a trip down to these restaurants for an authentic taste of Vietnam.
1. O Banh Mi
Probably the most commonly known name among Vietnamese street foods, Banh mi is a dazzling mix of tastes from various ingredients stuffed in a fresh crusty baguette. The most common flavour consists of grilled pork belly or roast pork loin, layers of ham, pátê paste, slices of cucumber and sprigs of coriander topped with special sauces. For the full Banh mi experience, the locals usually add a bit of chilli as well as pickled radish and daikon.
They have also expanded their menu to serve other signature dishes like dried vermicelli with savoury BBQ pork and fried spring rolls that are great accompaniments to your Banh mi.
Address: 51, Jalan Radin Tengah, Sri Petaling, Kuala Lumpur | LG 328, New Wing, 1 Utama, Kuala Lumpur
Opening hours: Daily 9:30am to 9:30pm
Website: Here
2. Kafe Vietnam
If you are looking to experience Vietnamese cuisine at its best, this restaurant is the closest to an eatery you'd find in Vietnam. Kafe Vietnam offers an enticing menu of the country's most popular dishes. From the comforting noodle soup to addicting snack foods, the restaurant is literally home to many Vietnamese workers in Klang Valley.
Some of the must-trys are (obviously) Pho, Banh mi and if spicy foods are your thing, order a bowl of Bun Bo Hue (Hue Spicy Beef Soup); its spiciness is just nice without compromising the light and hearty soup which always makes Vietnamese food satisfying and healthy. The rice dishes are also highly recommended here and one should not leave Kafe Vietnam without trying its home cooked braised pork with eggs, served with a plate of steamy rice.
Address: 1, Jalan Puteri 4/1, Bandar Puteri Puchong
Opening hours: Daily 9:30am to 9:30pm
Website: Here
3. Absộlute Viet
Authentic Vietnamese traditional broken rice (rice with fractured rice grains) dish is the restaurant's speciality. The lemongrass grilled pork chop is the favourite all-day meal for Vietnamese due to its perfect blend of sweet, savoury pork tenderloin served with a sunny side up and special chili fish sauce. I also highly recommend ordering their signature tomato soup and complete the meal with a traditional cup of Vietnamese coffee.
What is more to this cosy Vietnamese eatery is the tranquil location, overlooking Setia Walk's mini oasis.
Address: I-5-G, Block I, SetiaWalk, Persiaran Wawasan, Pusat Bandar Puchong
Opening hours: Daily 11:00am to 11:00pm
Website: Here
4. Sao Nam
Sao Nam means 'The Star of Vietnam' and the restaurant is indeed a precious find of the country's culinary arts in Malaysia. This restaurant is not only a place to be for a scrumptious Vietnamese fine dining experience but also the best resemblance of an ancient town in Vietnam. The decor and menu both reflect the charm of post-war Vietnam.
It's always a good time to indulge in a warm comforting bowl of Pho, especially Pho Ha Noi (although the ingredients are similar, the tastes vary depending on the region of origin and the most famous version is the one from the North, where Pho was invented). Or, trust your guts and experience other off-the-eaten track dishes like Vietnamese mangosteen and prawn salad, beef bamboo tube and duck in orange sauce.
Address: 25 Tengkat Tong Shin, Bukit Bintang, Kuala Lumpur | Lot 28 Empire Shopping Gallery, Section 16, Subang Jaya
Opening hours: Daily 10am to 10:30pm
Website: Here
5. Du Viet
Du Viet is arguably the most luxurious Vietnamese eatery in KL with a broad selection of the best of Vietnamese cuisine. The restaurant's tranquil decoration offers its patrons a true gastronomic journey to the Land of the Rising Dragon.
Spring rolls of various cooking styles are definitely our pick for kick-starting the meal. Once your taste buds are stimulated, go for a bowl of noodle or vermicelli in a variety of broths with a side dish of Bo La Lot (grilled beef in wild betel leaf, a must-try). One thing that makes this restaurant an exciting experience is that the chefs are from Central Vietnam, home of the first imperial capital of Vietnam where the art of cooking was first created for the King and royal families.
Address: Lot LC 401, Level 4 Suria KLCC, 50088 Kuala Lumpur
Opening hours: Daily 10am to 10pm
Website: Here
6. Ăn Viet
Despite being fairly new, An Viet has already built a strong reputation among KL foodies with its authentic selection of Vietnamese food. This restaurant certainly knows how to set itself apart from their counterparts by offering different serving portions for rice and vermicelli/ noodles menu and regardless of the size of your order, the price remains the same.
Now it's time to indulge in a hot bowl of Pho! Opt for the chicken version for a different taste as compared to the usual beef soup. You will catch a whiff of the aromatic chicken soup long before it reaches your table. You can choose the smallest portion (60g of noodle) to save room for many other dishes on the menu. Our next pick will be Vietnamese grilled rice paper (Bánh Tráng nướng) which is more commonly known as Vietnamese pizza. This dish is the most famous street food in Da Lat, Vietnam for its heart-warming flavour, perfect for the highland's chilling weather. It's basically grilled rice paper topped with eggs, mince pork, dried shrimp, spring onion, cheese and chili sauce. You won't be able to find anything like that anywhere else.
Address: Lot LG 203B, The Gardens, Mid Valley City, Lingkaran Syed Putra, Kuala Lumpur
Opening hours: Mon to Sat 11:30am to 10pm | Sun 11am to 10pm
Website: Here
7. Phở Hoà (Pho Hoa Noodle Soup)
Known as the largest Vietnamese restaurant chain in the world, Pho Hoa is indeed the number one choice for those who are new to Vietnamese cuisine. This restaurant specialises in the popular noodle dish Pho with various options for meat. A hearty and delightful bowl of Pho is always refreshing and Pho Hoa noodle soup dishes keep patrons coming back for more. Patrons can enjoy a simple Pho with slices of beef and meat balls or one with more "adventurous" parts of a cow like flank, tendon and tripe.
Beside Pho, you should order their vermicelli dishes as well. The must-try one is Bún Tôm Thịt Nướng (grilled prawn and pork served with cold vermicelli). The portions are generous and come filled with lots of meat and fresh veggies, topped with a Vietnamese special fish sauce that will keep your soul blissful for really long while.
Address: Unit G34, Ground Floor, The Curve, Mutiara Damansara, Petaling Jaya | Lot L1-52, First Floor Tropicana City Mall, 3 Jalan SS 20/27, Petalling Jaya
Website: Here
8. La Lot
La Lot restaurant is a subsidiary of Du Viet with focuses more on Vietnamese snacks and rolls among other special soupy dishes. Try Bánh Bèo (Steamed Hue-style rice cake, topped with diced shrimps and red pepper) for a change and get the full taste of sweet and sour fish sauce, which is the only sauce Vietnamese use to serve with a number of vermicelli dishes and also broken rice.
La Lot's best signature dish is obviously La Lot Special, a plate of grilled prawn/ chicken/ beef wrapped in wild betel leaves and served with a special sauce. The succulent meat blends in the freshly grilled leaf to create a wonderful harmony of flavours without one overpowering the other.
Address: Level 6, Pavilion 168 Jalan Bukit Bintang, Kuala Lumpur
Opening hours: Daily 10am to 10pm
Website: Here
9. Mekong House
Despite being tucked away in the campus of Taylor's University, Mekong House is still a favourite eatery for those who are looking for authentic Vietnamese fare. With quite a number of Vietnamese students staying nearby, Mekong House is indeed a 'little Vietnam'.
While offering only a few traditional noodle soup options, their bamboo fried rice and lemongrass chicken are absolutely the must-try dishes over there. Whet your appetite with a chilling ice lemon tea while enjoying the scenery of the lakeside campus.
Address: LG2-5, Taylor's Lakeside Campus, No.1 Jalan Taylors, Petaling Jaya, Malaysia
Website: Here
10. Royale Vietnam
If you fancy a lavish fine-dining experience in one of Kuala Lumpur's most luxurious shopping mall, Royale Vietnam will definitely satisfy your taste buds. The restaurant is famous for their intricate food presentations that come in the form of a carrot dragon and even a family of little carrot birds!
The food doesn't just look good, it also tastes fantastic. You'll truly feel like royalty when dining at Royale Vietnam and it is an experience not to be missed.
Address: LG7, Feast Floor, Starhill Gallery, Jalan Bukit Bintang, Kuala Lumpur
Opening hours: Daily 12pm to 1am
Website: Here
Xin Chào Việt Nam
Vietnamese food is tasty and healthy and good Vietnamese cuisine is not difficult to find in KL! If you have your own favourite Vietnamese haunts, feel free to share them with us in the comments section below!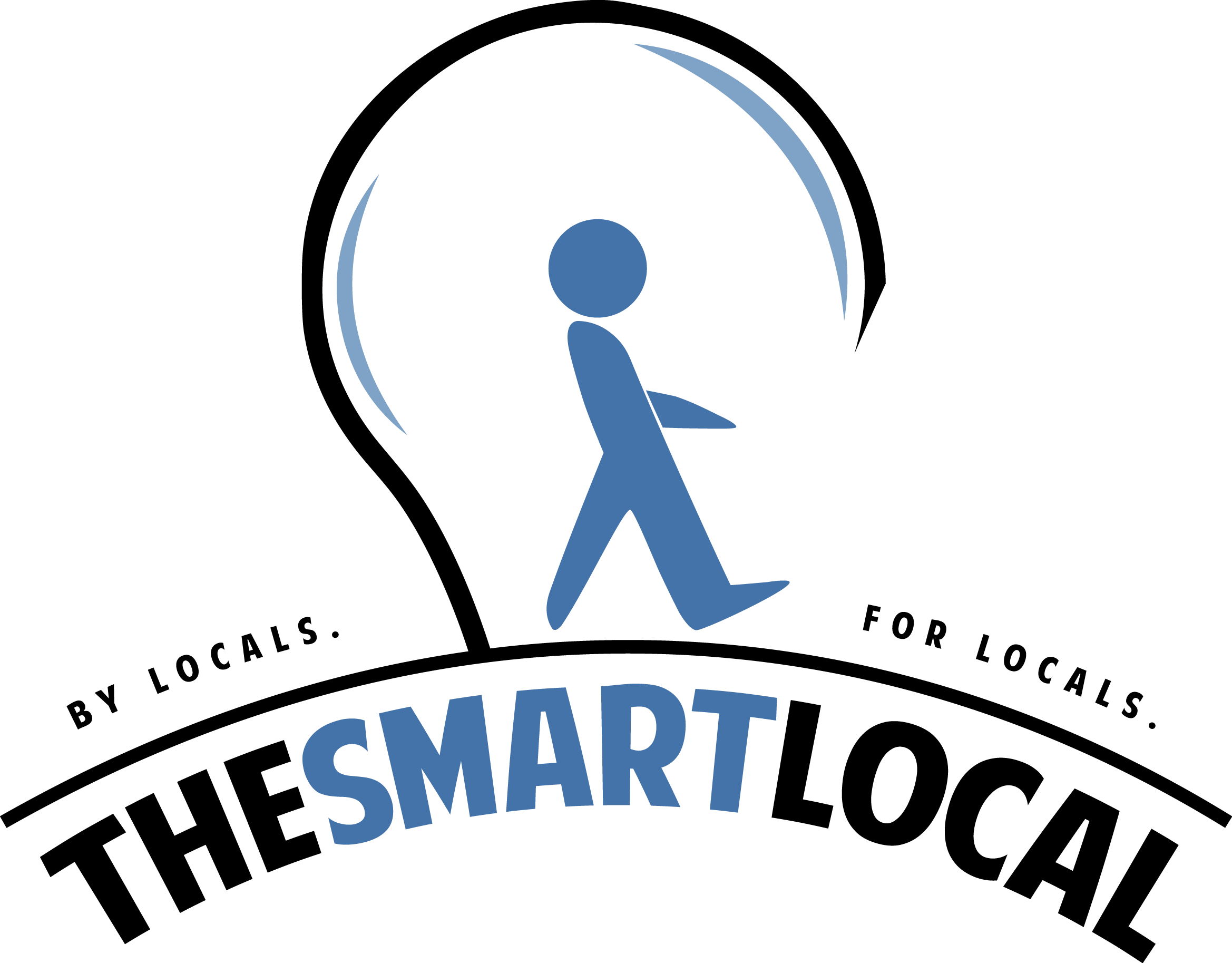 Drop us your email so you won't miss the latest news.