Geo Aesthetics Review – Signature Facial
---
"Busy" is pretty much the defining word for those of us who hustle 9-6. And between work, family, friends and other commitments, pampering ourselves often slips lower down our list of priorities. 
With these daily stresses, it's more important than ever for us to schedule some downtime. My secret indulgence? Facials, which not only affords me time to completely zone out but also prevents stress levels from completely wreaking havoc on my complexion. 
As such, I popped by Geo Aesthetics that's set strategically in the CBD so even the most dedicated office worker can pop in for a lunchtime pick-me-up. Here's my review of their 30-minute Signature Facial:
*Note: this article is based solely on the writer's experiences and is in no way indicative of your experience or results at Geo Aesthetics.We do not endorse or recommend any particular products, treatments, services or diagnosis, whether specifically or generally, and professional advice should be sought in relation to all  health and treatment decisions.
---
Geo Aesthetics Review – Ambience
---
Tucked away in SBF Center along Robinson Road, the aesthetic centre delivered a stunning impression the moment I stepped in. The place was spacious and outfitted with luxe sofas in neutral tones, and I felt like I was a lady of leisure lounging around in a peaceful sanctuary. There was even a subtle aroma lingering in the air that whisked me into "zen" mode, pronto.
Super on-the-ball specialists had me filling up my medical history and registration details promptly, a gesture sure to be appreciated by time-strapped working professionals. 
The questionnaire was by far the most extensive I've seen, too, and checked for a large variety of conditions, leaving me reassured of the clinic's high standards for safety in their treatments. 
---
Consultation
---
As someone who isn't new to facials, I've had a few sessions in the past where I couldn't tell if they actually worked. It felt good and all, but with no evidence of the effects, I walked away with a feeling of "did that really happen?"
No such existential crises at this aesthetic centre, because a consultation gave me a clear picture of the state of my skin and how the Signature Facial could address my concerns.
Left: the relatively unblemished skin of my hand, right: my reddish complexion with large pores.
Using a scanner, the specialist showed me a close-up of my hand and face to illustrate the difference between well-cared-for skin and one subjected to stressors like UV light, pollution and poor makeup removal habits. 
She pointed out my complexion was reddish in tone, which hinted at oversensitivity, while the clogged pores and an oily sheen on selected regions meant I had combination skin. In part, due to a lack of hydration which caused my face to ramp up its oil production erroneously. 
This, she said, could be solved by the Signature Facial, which delivers bountiful amounts of moisture to my parched skin. 
---
Signature Facial Treatment
---
Cleansing
---
First, a milk cleanser, followed by a second cleanse to exfoliate my skin.
Before we commenced the actual treatment, the aesthetician had to first remove all that gunk off my face. And taking a leaf out of the popular 10-step Korean skincare regime, she not only cleansed once, but did a double cleanse to make sure my face was squeaky clean. 
---
Extraction & hydration 
---
Extraction is usually the most feared part of any regular facial and for good reason – the pain. With this expectation, I steeled myself for the usual onslaught that comes with removing those stubborn blackheads and whiteheads. 
However, the extraction was surprisingly light and gentle. While I could feel the satisfaction of having my pores squeezed and cleaned, the treatment never once veered into uncomfortable territory. 
My freshly cleaned and tender face was then quickly calmed by a Soothing Tonic, which also prepped it for that all-important next step: hydration. This was in the form of an Intense Hydrating Ampoule, which delivered a welcome dose of moisture that was absorbed readily.
---
Application of collagen gel & Ultrasound
---
But for truly glowy, plump and firm skin within a session, we had to pull out all the stops. And collagen, a protein that's a building block for the entire body, was our magic ingredient in such a skin transformation. The aesthetician liberally slathered collagen gel on my face, and it felt like heaven with its slightly cool temperature.
To ensure the collagen was delivered deep into the skin layer, a nifty ultrasound device was used to massage my face with a slightly warm touch. This was to activate cells and promote blood circulation. In turn, more collagen would be produced within for a reinvigorated look. 
---
Face lymphatic massage
---
At this point, I was already 99.9% relaxed. But to really edge me closer to complete relaxation and even to dreamland, a lymphatic massage was applied to my face to remove toxins and lock in all the goodness of the previous hydrating ingredients. 
---
Collagen sheet mask
---
Let me confess: I fell asleep at this point. 
That was just how relaxing the treatment was. As I drifted in and out of consciousness, I was faintly aware of how a sheet mask was gently applied, and the consultant informed me it was once again packed with our favourite ingredient – collagen – to give my complexion a further boost and improve elasticity.
After that nap which left me revving to conquer the rest of my day, the aesthetician rounded up the treatment with toner, moisturiser and sunblock. This meant I could go straight back to work or go about running errands all day, without worrying about losing that new facial glow. 
---
Results
---
Remember that iPad from earlier which showed how dire my skin looked up close? Well, it was whipped out yet again, this time to show the effects of the facial. The scan revealed that my skin was now more healthy pink than angry red, and the gaping holes that were my pores previously had now shrunk significantly in size.  
Even from a distance, I could spot a difference. My acne scars seemed to have lightened while the overall look of my complexion was a lot brighter and whiter. When I gingerly pressed my skin, instead of feeling oily, the texture was supple and soft – almost like a newborn's. My dark eye circles also looked less like than a panda, even with no concealer on! 
Furthermore, my specialist explained that with repeated sessions, many of her clients showed a wide variety of skin improvements, including skin pigmentation, reduced dark eye circles and even a "facelift" effect for saggy skin. 
But the part I loved most about the treatment was zero redness. I could easily head back into office with everyone none the wiser on how I just went for a facial during lunch. My colleague did comment though, "you look glowing!" *I just smiled and nodded*
---
Geo Aesthetics Review – a quick, affordable facial right in the CBD
---
Whether you're an OL in the CBD, or someone who works or stays further away, the Signature Facial is a great treatment for folks looking for effective treatments with concrete results. 
The fast 30-minute timeframe means you don't get 2-hour or 3-hour long of purposeless sheet mask snoozing here. Instead, every step of the treatment is thoughtfully curated for maximum efficiency and hydration, but without skimping on the high-grade medical products used.
Trial promo: The Signature Facial is now at $28 nett (U.P. $380) which makes it well worth a try! Especially if you're working in the area or want to maintain a youthful complexion despite a hectic lifestyle. Book or find out more about the Signature Facial at Geo Aesthetics here.
Geo Aesthetics
Address: 160 Robinson Rd, #04-02, Singapore 068914
Phone: 6702 1478
Opening hours: Mon – Fri 11AM-8PM, Sat 10AM-2PM
---
This post was brought to you by Geo Aesthetics.
Photography by Sharlene Lau.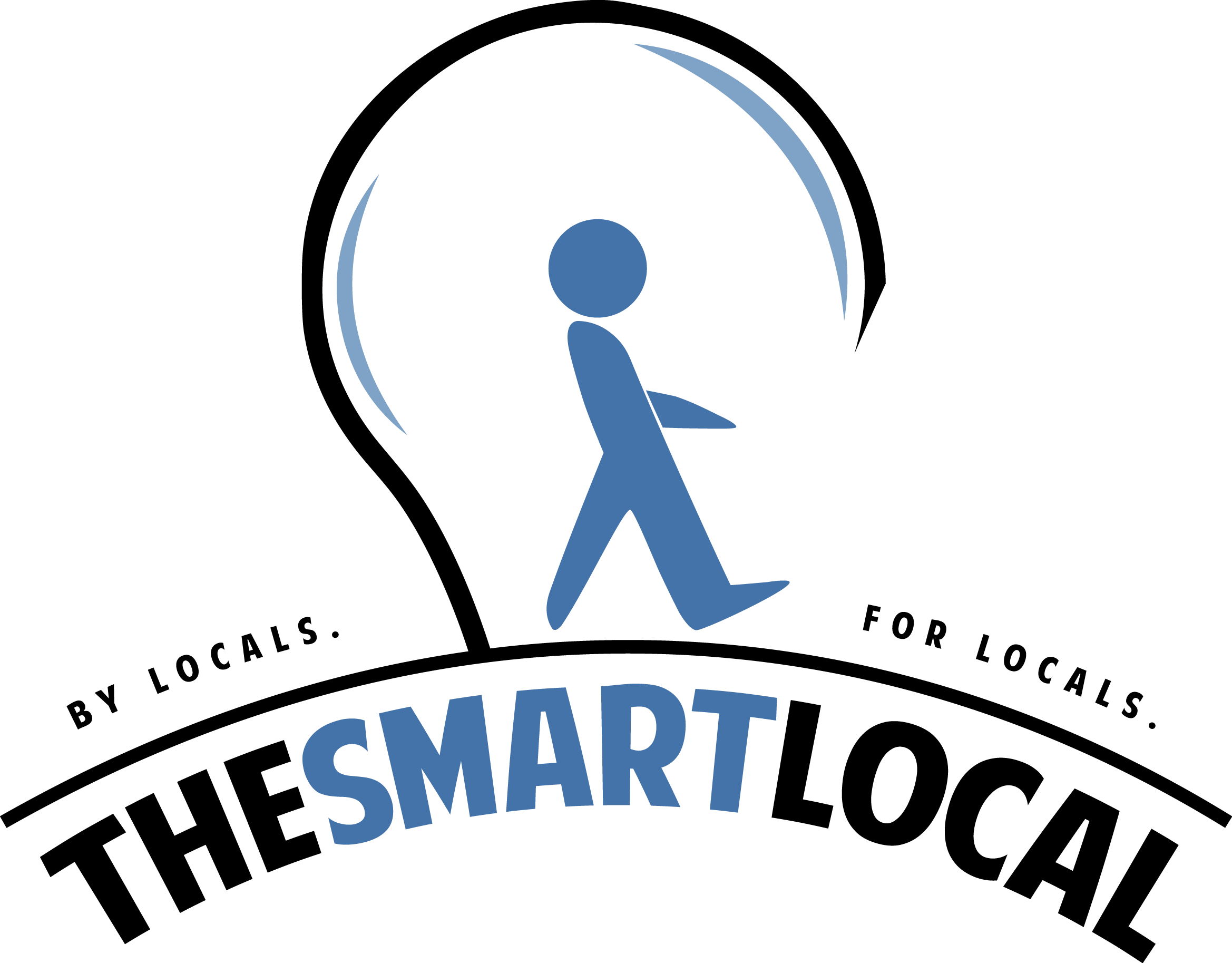 Drop us your email so you won't miss the latest news.