Next gen Singaporean food trends
It's no new fact that Singaporeans love food. We love photographing it, consuming it, creating it; and yes, queueing for it too. Every year, trends come and go. Some disappear as quickly as they arrived, while others have withstood the test of time. Remember the bubble tea craze many years back that got us queueing for hours and sporting a cup of Sweet Talk was like a badge of honor?
In order to serve up something different, we Singaporeans have constantly introduced different renditions of these food fads, even imparting local flavor into them. Talk about being innovative! Here is a list of the 10 Most Hyped Food trends and their Singaporean adaptations which will make you feel both nostalgic and hip at the same time.
1. Salted Egg Yolk
Behold, the salted egg yolk, a quintessential Chinese ingredient which first made its appearance in Hong Kong in the form of Liu Sha Paus aka Salted Egg Yolk Lava Buns. Remember a few years back when salted egg yolks were but something you'd find in mooncakes and the occasional bak chang? Now, it's EVERYWHERE. From appetizers to desserts, Singaporeans have incorporated this rich, briny ingredient into all sorts of food.
You've seen it in croissants, ice cream, and even potato chips (yes, salted egg yolk lovers, get them now). Here, our favorite salted egg yolk is served à la Western style with a local twist. Think deep fried pork ribs slathered with an indulgent buttery and creamy salted egg yolk sauce. Throw in a heap of shoestring fries and a side salad, and there you have it – a balanced meal.
Salted Egg Yolk Pork Ribs ($29.50++) @ PARK, Holland Village
Address:281 Holland Ave #01-01, Singapore 278621
Opening Hours:
Closed on Mondays;
Tue to Thu: 11am – 12am;
Fri to Sun: 11am – 2am
2. Churros
These deep fried, crunchy dough sticks are definitely nothing new to members of the Western nations. Churros, or sometimes referred to as Spanish Doughnuts, are made and eaten best freshly fried and liberally coated with cinnamon sugar. It can also be served with a chocolate/caramel dip. Riding the trend, countless churros stalls have been popping up all over the island, with each one coming up with their own rendition of this iconic snack.
Being uniquely Singapore, we of course have to have local flavour incorporated into our churros. This Ondeh Ondeh Churros with Coconut Ice cream ($6.50) hits all the right notes. Instead of the usual, plain dough sticks, these are pandan flavored. Fresh out of the fryer, they are then coated with cinnamon sugar before a generous scoop of smooth coconut ice cream is added followed by lashings of Gula Melaka syrup and a sprinkle of desiccated coconut. YUMM.
Ondeh Ondeh Churros @ Churros Factory
Outlets: http://www.churrosfactorysg.com/#!find-us/mainPage
Opening Hours:
Sun-Thurs: 11.30am – 9.30pm;
Fri-Sat/Eve of PH: 11.30am – 10pm
3. Rainbow Food
Created by the people behind Kala Toast in Hong Kong, the Rainbow Grilled Cheese Toast ($9+) is locally adapted at Epicurious Cafe. These unicorn toasties are largely colored using real food like carrots (orange) and spinach (green) with minimal amount of food coloring unlike other renditions, in order to cater to Singapore's increasing health consciousness. Truffle oil is also added to kick things up a notch.
Pretty? Definitely. Can't say the same about taste though…
Rainbow Grilled Cheese Toast @ Epicurious Cafe
Address: 60 Robertson Quay, #01-02 The Quayside, Singapore 238252, Tel: +65 6734 7720
Opening Hours:
Tue to Fri: 11.30am – 2.30pm, 6pm – 10pm;
Sat & Sun: 8.30am – 10pm
4. Over-The-Top Milkshakes
Originally starting from a cafe in Canberra, Australia, this cafe's freakshake exploded on social media shortly after its inception. Think an upgrade on your usual milkshake order – sweets, marshmallows and all things good piled on top, creating an absolutely jaw-dropping, monstrous beverage.
What better way to rack up the calories than with an indulgent Milo Dinosaur OTT Milkshake ($16++) the folks at The Benjamins have come up with? Incorporating our all-time favorite energy drink into this food fad, this Milo milkshake comes in a mason jar glass filled with a thick, velvety vanilla ice cream shake and piled high with whipped cream.
Upping the decadence are chopped caramel Maltesers, chocolate fudge bars, chocolate wafers and scoops of milo powder for good measure. Now you don't have to travel down south for your milkshake fix!
Milo Dinosaur OTT Shake @ The Benjamins
Address: 583 Orchard Road, #01-20/21 Forum Shopping Centre, Singapore 238884
Opening Hours:
Mon-Thu: 10:30 am – 9:00 pm;
Fri-Sat: 10:30 am – 9:30 pm;
Sun: 10:30 am – 9:00 pm
5. Raindrop Cake
When I first saw this dessert being shared countlessly on Facebook, I was intrigued. What is this healthy dessert? Oh, what an oxymoron. Some of you might say, "huh? Isn't that just like an overpriced agar-agar?" or my favorite: "THAT'S NOT CAKE."
Hold your horses my friends. Let me explain.
A Raindrop cake is made up of mineral water and agar and is virtually calorie-free on its own. It is served with soybean flour (kinako) and a sugary syrup and debuted in Brooklyn, New York, though it is actually a variation of a traditional Japanese dish that the Japanese have been consuming for years.
Catching up to the trend, the first raindrop cake has landed in Singapore and is retailing at Soo Bing Bing in 3 flavors – Original, Matcha and a DIY. Each one is made upon order with the Matcha Raindrop Cake ($4.80 nett), a spin on the original, replacing the original kuromitsu sugar syrup with a matcha flavored one.
Matcha lovers, now you can have your cake and eat it too 😉
Matcha Raindrop Cake @ Soo Bing Bing
Address: Westgate, 3 Gateway Drive #03-01, Singapore 608532, shares same space as SYNC Korean Bistro
Opening Hours:
Mon to Thu: 5.00 pm – 10.00 pm;
Fri to Sat: 1.00 pm – 10.30 pm;
Sun: 1.00pm – 10.00 pm
6. Shibuya Toast
Ahh, pleasure-inducing carbs. What more when drenched in butter, ice cream and sugary syrups? The Shibuya Toast trend has definitely hit Singapore hard, with throngs of cafes and restaurants offering this ridiculously photogenic decadence.
Putting a local twist to this dessert item made popular in Tokyo's Shibuya district, Dazzling Cafe Pink has came up with a Pandan Gula Melaka Honey Toast ($18.90++). Buttered bread cubes are nestled within a brick of toast, with each individual cube being injected with kaya, a pandan coconut flavored jam filling. It is then finished with custard on top of the cubes and then a scoop of Gula Melaka ice cream. Pandan crumbles adorn the plate.
Go forth and conquer this tower, my friend.
Pandan Gula Melaka Honey Toast @ Dazzling Cafe Pink
Address: 277 Orchard Road, #01-12/13/14 Orchardgateway, Singapore 238858
Opening Hours: Daily, 11.00 am – 10.00 pm
7. Eggs Benedict
Ooze factor? Check.
Brunch food? Check.
Photogenic? Hell yeaaaaa.
Remember the time when all you saw on your feeds were countless pics of #yolkporn or #eggporn? As much as the Eggs Benedict trend has given way to the salted egg yolk and rainbow food hype, it remains a staple brunch menu item. God forbid we are served overcooked egg yolks.
What better way to combine asian and western elements than with a poached egg served atop a crispy, fluffy kosong prata? This Plaster Blaster ($5 nett) comes with a plain prata, 2 slices of chicken ham adhered to the prata with thousand island sauce and finally a poached egg enveloped in thick hollandaise sauce.
It's open till late, so you can even have your eggs benedict for dinner if you please!
Plaster Blaster @ Springleaf Prata Place
Address: 57B Jalan Tua Kong, Singapore 457251
Opening Hours: Mon to Fri: 7am – 11pm
8. Truffle Foods
Truffle fries, truffle pasta… the list goes on. Truffle-flavored foods were once the in-thing to consume, so popular even Mcdonald's caught up to the trend with its Truffle Shaker Fries. For those who haven't heard of it, truffles are rare, costly mushrooms that can cost up to thousands of dollars for a pound of the real deal. Of course, the truffle-d foods here are generally made with synthetically flavored oil, which imparts the dish with an earthy aroma.
The folks at Bee Kee Wanton Mee have upped the hawker food game by introducing a Truffle Oil Wanton Mee ($6 per plate, +$0.20 for takeaway). Instead of the usual black sauce with oil, the cook adds 5 generous sprays of truffle oil together with other seasonings before tossing the cooked noodles with it. This is our local breakfast fare atas-ified. Talk about being innovative.
Truffle Wanton Mee @ Bee Kee Wanton Mee
Address: 2 Lorong Lew Lian, Chuen Kee Restaurant, Singapore 531002 (Another outlet at 50 Market Street, #03-01, Market Street Food Centre)
Opening Hours:
Tues to Sun: 7:30 am – 2:30 pm;
Closed on Mondays
9. Waffles
Commonly a breakfast food, waffles took our newsfeed by storm around 2015 and till date, the trend remains strong with eateries all over the world coming up with various waffle-inspired dishes like waffle burgers and sandwiches. There's just something about the crispy ridges and wells of a waffle perfect for capturing syrup that captures our hearts.
"Assam Crab waffles, really?"
Yes, it sounds weird, but damn, do the flavors work. Perfumed with the aroma of spices, Montana adds local flavor into savory waffles with their Assam Crab Waffles ($18++) which are crispy on the outside and fluffy on the inside. Inspired by the Kedah Laksa, these savory waffles are then finished with fresh chunks of crab meat, a Pineapple Cucumber Salsa and served with an Assam Gula Melaka Mayo.
Assam Crab Waffles @ Montana
Address: 1 Selegie Road, PoMo, #02-25, Singapore 188306.
Opening Hours:
Mon to Thurs : 11.00 am – 10.00 pm; Fri: 11.00 am – 11.00 pm; Sat: 9.00 am – 11.00 pm; Sun: 9.00 am – 10.00 pm
10. Soft Serve Ice Cream
Last but not least, the soft serve ice cream trend. Ice cream takes a back seat here while pretty swirls of these freshly churned confectionery take centre stage. Lighter on the tongue than ice cream, the softer texture is a result of the introduction of air during freezing. Purists would appreciate the classic flavors like vanilla which we never seem to get sick of. What's more, these flavours act as a canvas for the creation of other flavors.
They say when you go black, you don't go back. Soft serve gets interesting with this black-colored rendition by The Cold Pantry. Their freshly churned charcoal flavored soft serve sits on top of a cookie base and is served with a chocolate and root beer infused waffle drizzled with their homemade root beer sauce. Chocolate and root beer? That's it, I'm sold.
Charcoal Vanilla Soft Serve on Chocolate Root Beer Waffle ($12.50) @ The Cold Pantry
Address: 131 Rangoon Road, Singapore 218409
Opening Hours:
Mon, Weds to Thurs: 12:00 pm – 9:00 pm;
Fri to Sun: 12:00 pm – 10:00 pm
Keeping up with Singapore's food trends
Singaporeans who grew up with McDonald's will remember their seasonal menus ever so fondly. From their Samurai Burgers, to truffle-flavoured and Seaweed Shaker Fries; McDonald's has always been a frontrunner when it comes to keeping up with local food trends.
The all new Salted Egg Yolk Chicken Burger
From 30th June 2016, all McDonald's outlets island-wide will be Introducing the all new Salted Egg Yolk Chicken Burger. Crisp, fluffy sesame-dotted buns, a tender breaded whole chicken fillet, and a dose of rich salted egg yolk sauce – our fast food dreams are finally coming true.
This local take on the glorified salted egg yolk trend has propelled our taste buds to new heights. And by new heights, we mean heaven.
This July, brace your stomachs for a food marriage like no other. Beyond the Salted Egg Yolk Chicken Burger, McDonald's also presents a glorious assembly of locally-inspired flavours – Salt & Pepper Crab Flavoured Shaker Fries, Spicy Nuggets, Banana Pie, Gula Melaka McFlurry with Layered Cake Bits and more.
With little cubes of Kueh Lapis goodness and decadent swirls of gula melaka, need we say more?
This is one heck of a seasonal menu you do not want to miss. Round up your squad for The Shiok Feast now!
---
This post was brought to you by McDonald's Singapore.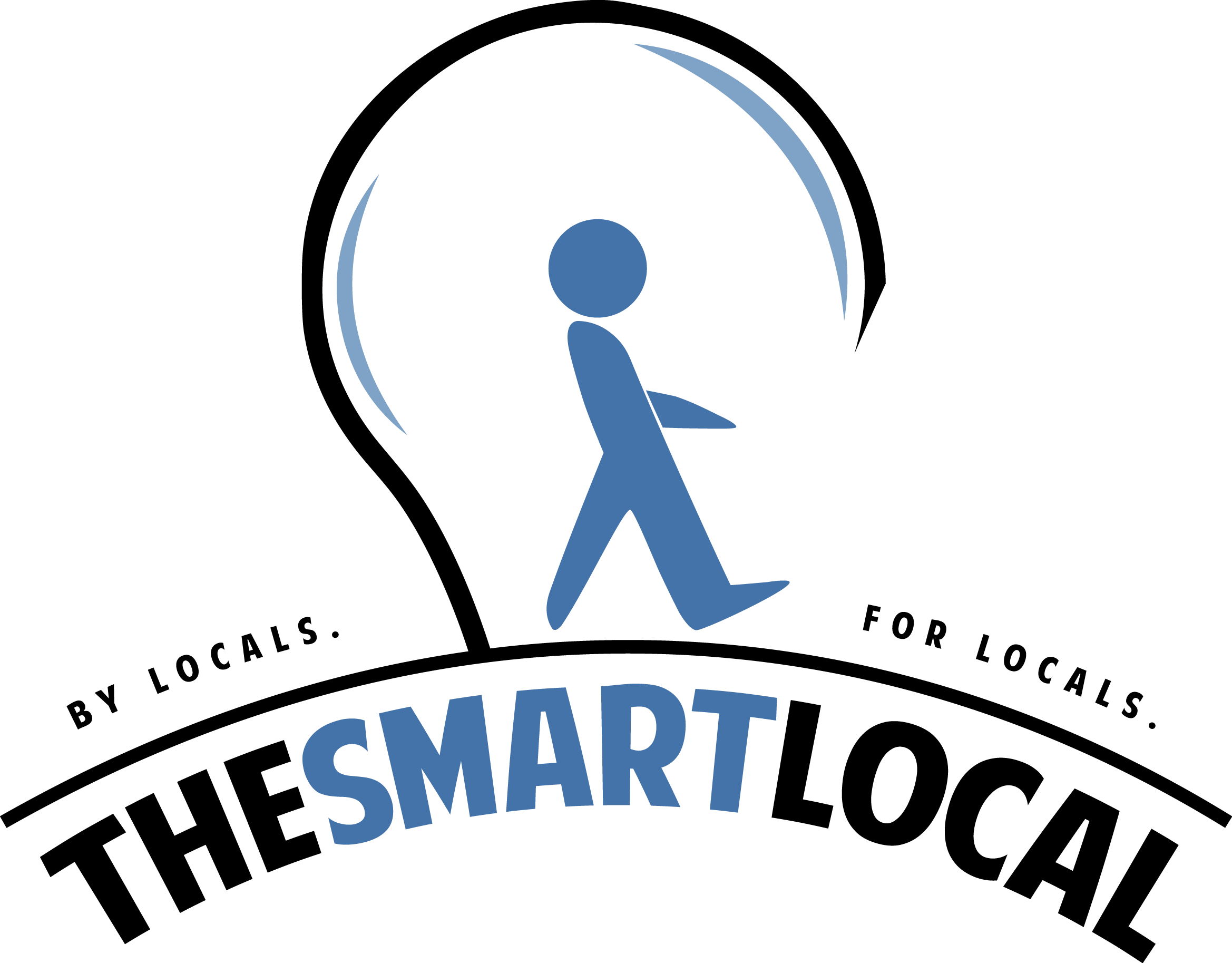 Drop us your email so you won't miss the latest news.