Water sports in Vietnam for all fitness levels
---
Beyond the traffic snarls and motorbike mazes of Vietnam are vast stretches of sands and blue oceans, which all make idyllic spots for thrilling outdoor water sports even if you haven't hit the water for months.
From stand-up paddleboarding (SUP) for a scenic cardio workout to uniquely local basket boat sailing, make the most of your time in the cooling waters with these 9 water sports in Vietnam. 
---
1. Basket boat sailing – a made-in-Vietnam water sport
---

Image adapted from: @badhitchhiker
Sailing in basket boats through coconut forests is an essential part of any visitor's trip to Cam Thanh Village in Hoi An, as well as coastal villages in Central Vietnam.
Tourists will sit in a basket boat with an experienced local sailor and slowly sail along the waters. If you know your way around the oars, you can grab them and sail the basket boats yourself.

Image credit: @tripnaovisor
Basket boats are a rural means of transportation that date back to the French colonial era in the 19th century. In an attempt to avoid the colonial government's harsh tax on boat ownership, Southern Vietnamese farmers and fishermen invented a new kind of boat made from bamboo baskets that can contain 3 people. 
By arguing that these were bamboo baskets, these ingenious farmers successfully evaded the tax and basket boats soon became popular among local residents.
Those looking for an extra challenge in this ride can ask the sailors to perform their boat spinning techniques. But mind you – moving rapidly in circles is not for those with a fear of vertigo. 
You can find these boat rides in Hoi An, Nha Trang, Phan Thiet, and Vung Tau from VND100,000-200,000 (~USD5.78-USD11.56) per ride.

Difficulty level: Easy
---
2. Banana boat ride – suited for team activities, even if you're new to water sports
---

Image credit: @zemluv95
For groups of friends or colleagues looking to have fun together, try bonding over a banana boat ride. 
Your group of 6 – 10 riders clad in life vests will be seated on an inflatable banana-shaped boat hooked to a speedboat, which pulls the banana boat at high speeds up to 50-80km/h.
Each ride lasts about 10 minutes. The gist of the game is to hold on to one another as tightly as possible and not get flipped over into the water.

Image credit: Shop thuyền bơm hơi
This is a fun and exciting activity where both grownups and kids over 8 can enjoy some waves together. 
You can enjoy this sport in Sunworld Hon Thom in Phu Quoc or Nha Trang from VND 850,000 (~USD36.75) per group boat ride. 
Difficulty level: Easy
---
3. SUP (Stand-Up Paddle Boarding) – a great calorie-burning sport
---

A rider paddling in Tri An Lake
Image adapted from: W.A.O SUP Saigon

Not only does stand-up paddle boarding (SUP) let you enjoy nature and explore your surroundings from a paddle board, but it also burns plenty of calories – it isn't as easy as it looks from the shore. 

Since you're constantly on the move on the water, your arms are always moving, which accordingly increases your heart rate and strengthens your back and arm muscles. 

SUP riders on Saigon River
Image adapted from: Saigon SUP Club
Unlike other water sports that can only be found on the beaches or islands outside the city, SUP is a popular sport that can be accessed while in town. You can rent SUP gear at many shops located along lakes and rivers in Saigon or Hanoi.

Image credit: Hanoi Kayak Club
Those in Hanoi can check out Hanoi Kayak Club, which is also a popular place to rent kayaks from (from VND275,000, ~USD11.89 per pax).
If you really want to enjoy this sport to the fullest by knowing the ins and outs of it, do take a 1-day training course at Paddle Station (VND600,000, ~USD25.95 per pax). 
Those in Saigon can join Saigon SUP Club or W.A.O SUP Saigon Club, where you can paddle and practice yoga with the help of professional SUP paddlers from VND1,569,000 (~USD67.85) per pax.
Difficulty level: Moderate
---
4. Kayaking – suitable for longer paddling trips
---
For a similar sport that offers more stability and requires fewer balancing skills compared to SUP, go for kayaking. 
Kayaking involves a small boat with enough storage for two riders to sit comfortably and a double-sided paddle, making it more suitable for a long paddling trip compared to SUP. 

Kayaking in The BCR Theme Park in Saigon's District 9
Image credit: The BCR

However, since kayaks are usually 1 to 3 feet longer than SUP paddle boards, they are less portable. 

Vietnam has plenty of beautiful kayaking spots, especially in Lan Ha Bay and Ha Long Bay. However, you can also kayak around the lakes and rivers in Saigon and Hanoi, where you can find a plethora of kayak rental services (from VND50,000, ~USD2.16 per person) alongside the kayaking spots. 
Difficulty level: Moderate
---
5. Snorkelling – panoramic underwater views
---

Image adapted from: @nha_trang_fun_divers 
If you are keen to explore pristine ecological wonders but are not trained in diving, try snorkelling. 
Snorkelling allows you to swim at the water's surface with masks and breathing tubes on without having to dive deep into the water.

Image credit: Hue Imperial Citadel City
Snorkelling doesn't require any previous experience or skills, including swimming, since you can snorkel with a swim belt or a life vest on. However, it's safer if you know basic swimming strokes.

Image credit: @nha_trang_fun_divers
For a no-fuss snorkelling experience, sign up for a snorkelling tour in Phu Quoc and Nha Trang (from VND310,000, ~USD13.41/adult in a small group) where you can snorkel amid a crystal seabed of emerald algae and take in the sight of wondrous coral reefs with the assistance of experienced snorkelers.
Difficulty level: Moderate
---
6. Surfing – thrilling and educational
---

Image credit: @muinesurfschool 
Bracing and invigorating, surfing is a water sport that never goes out of style. Aside from looking cool while riding the waves, you'll also learn more about the ocean as you pay close attention to the rhythm of waves and tides.

Image credit: @muinesurfschool 
However, in order to have a fun time surfing, you'll need to get a crash course on how to catch a wave and paddle. You'll also need basic swimming skills to stay safe and navigate the water whenever you fall off the board.

Image credit: @muinesurfschool 
The best time for surfing in Vietnam is between September and March, when the seas are calmer.
You can surf on the beaches and islands of Da Nang, Vung Tau, Nha Trang, and Mui Ne, home to powerful waves and ideal weather conditions that offer enjoyable surfing experiences to surfers of all levels.
Difficulty level: Hard
---
7. Kitesurfing – ride with the wind
---

Image credit: Lướt Ván Diều
While both surfing and kitesurfing have steep learning curves and require lots of practice, kitesurfing is a bit more challenging than surfing. It involves making use of the power of the wind with a controllable kite to glide across the water on a board.

Image credit: @muinesurfschool
Unlike surfing that needs powerful waves, kitesurfing thrives on wind force, meaning that kitesurfers will need a lot of wind to surf.
This sport requires at least 10 continuous hours of practice with a certified instructor before surfers can start gliding. 

Image adapted from: Phi Kite School
Swimming skills are essential because it's inevitable for new surfers to fall off the board on their first few attempts.
Mui Ne and Phan Rang are 2 of Vietnam's most ideal kitesurfing spots thanks to favorable downwind conditions, clean blue oceans, and chill vibes. 
When in Mui Ne, you can sign up for 10 hours of kitesurfing lessons with the certified instructors of Water Sky Mui Ne at USD275-USD450 per person, as well as rent surfing gear here at USD30 per hour.
And when in Phan Rang, check out Phi Kite School's comprehensive kitesurfing training package, ranging from USD35 – USD650.
Difficulty level: Hard
---
8. Jet skiing – enjoy the water without having to get into it
---

Image adapted from: Nha Trang Vi Vu
If you're looking for an exhilarating time around the water and its cooling breeze without having to get into the water, jet skiing is your sport. 
While this activity is fun for all ages, it's not easy to master.
You can ski at your own speed, but it takes a lot of balance and coordination to retain control over the motor as you navigate through the waves.

Image credit: Motonuoc.vn Recreation & Sports Center / Trung Tâm Giải Trí Và Thể Thao

Even though you will have life vests on throughout the ride just in case you fall off, it's advisable to have basic swimming skills before hopping on the motor. 

You can enjoy this sport in many beaches in Nha Trang or Sun World Hon Thom Nature Park. in Phu Quoc.

Image credit: @boris_elephant
A jet skiing package in Sun World Hon Thom Nature Park allows you to rent a jetski that's enough to fit two riders for 10 to 15 minutes at VND600,000 to VND850,000 (~USD25.88-USD36.67). 
Difficulty level: Moderate
---
9. Flyboarding – a water sport full of airborne thrills
---

Image credit: Nha Trang Holiday
While all water sports are fun, flyboarding lets you fly above the water surface and perform airborne freestyle stunts like a professional athlete.
In order for you to do that, you'll be pushed by two jets attached to your feet powered by a hydro jet propulsion. 

Image credit: Nha Trang Holiday
All you have to do is to get an 1-hour crash course with certified instructors on how to use that jet power, avoid water obstacles such as rocks and sandbars, and then fly.
This sport is most popular in Nha Trang, home to Vietnam's most beautiful beaches and an epicenter of water sports activities. You can sign up for flyboarding packages with Huy Quyen Travel and Nha Trang Holiday. 
Flyboarding is considered an extreme water sport in Vietnam and therefore can be a bit costly to try. For VND650,000 to 1,200,000 (~USD28.04-USD51.77), you can enjoy this heart-pumping sport for about 10 to 15 minutes. 
Difficulty level: Difficult

---
Water sports in Vietnam for an exhilarating break from the city
---
For a change from water parks and swimming pools, head out to the river or the sea to try relaxing in nature. From basket boat sailing to kitesurfing, the variety of fun water sports in Vietnam will let you surf your stress away.
Also check out:
---
Cover image adapted from: @tharpejason, Kite School Mui Ne, Nha Trang Vi Vu, and Saigon SUP Club
Enjoying The Smart Local Vietnam? Follow us on Facebook, Instagram, and LinkedIn for more stories like this.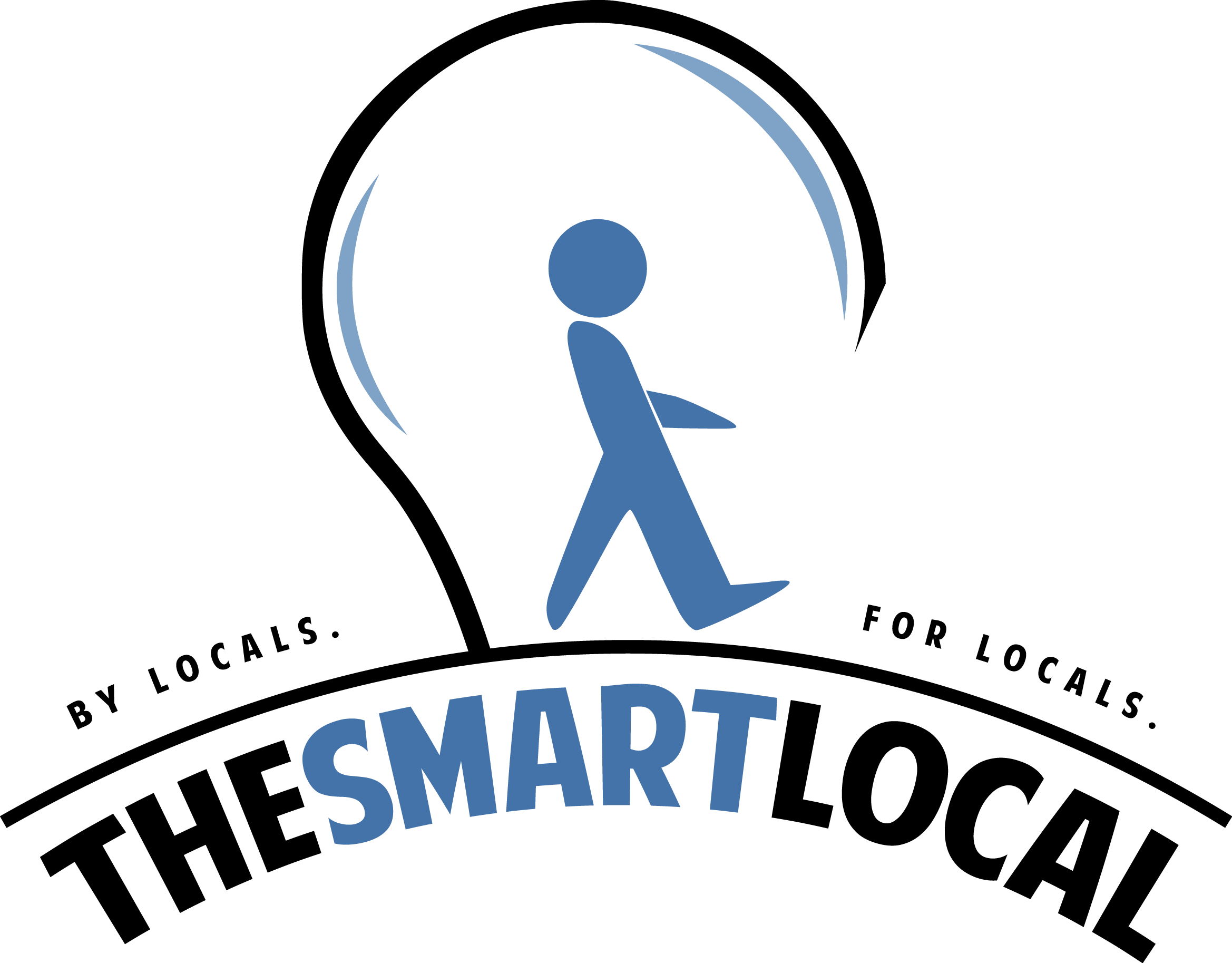 Drop us your email so you won't miss the latest news.