Things to do in Saigon – bustling activities everywhere
---
Saigon, or Ho Chi Minh City, is a cultural hot pot that has a lot of hidden gems for you to find – be it delicious food, exciting activities, or strange locations. There is always something fun to find in Saigon.
If you're having a bit of cabin fever or want to check out something new, have a look at this list of 9 things to do in Saigon. We're looking to expand this list with even more activities and locations, so check out this article again from time to time to see something new.
---
– Things to do in Saigon–
---
1. Nguyễn Văn Bình Book Street – literature heaven and Instagrammer's favorite
---
Situated just a few steps away from Saigon's Notre Dame, Nguyễn Văn Bình Book Street is the go-to place for local bookworms.
Even if you might have a catalog of unread books at home, this is still a very worthwhile place to go. Its unique outdoor library aesthetic offers some gorgeous shots for social media.

Image credit: @hanhtamnguyen
They have a cafe space throughout the street as well, so bring your books here – either the ones from home or freshly bought – and enjoy this relaxing space for you to read in.

Image credit: @iamlttho
With books of various genres in Vietnamese, English, and even French, this is a fantastic check-in location for book-hungry readers.
The site is also home to various book-related events – be it art exhibitions, meet-the-author events, or writing workshops and discussions. Check out this place from time to time to see what's hot!
Address: Nguyễn Văn Bình Street, Bến Nghé Ward, District 1, Hồ Chí Minh City
Opening hours: 8am-10pm, Daily
Contact: 093 201 61 09 | Saigon Book Street Facebook page
---
2. Giác Lâm Pagoda – cleanse your karma inside this ancient temple
---

Image credit: @marcel_travelsoul
Giác Lâm Pagoda was built back in 1744 and it is one of the oldest temples in Saigon. With its unique architecture and historical religious artifacts, this temple is a must-go for those interested in Buddhist culture.
Even if you're not interested in religious histories, the temple's signature seven-storied stupa and Buddhist-style garden provide some rustic atmosphere that would go nicely on your photos.

Image credit: @jordy_comes_alive
Of course, being a sacred place, you can also come here and pray for health, money, and even love. So if you've been having bad karma lately, light some incense and donate to this pagoda.
After the trip, you can check out the various cheap yet tasty vegan restaurants around the temple – so if you're interested in a vegan meal but don't know where to look, this trip might make for a good opportunity.
Address: 565 Lạc Long Quân Street, Ward 10, Tân Bình District, Hồ Chí Minh City
Opening hours: 5am-12pm, 2pm-8pm, Daily
Contact: 028 3865 3933
---
3. Phù Châu floating temple – catch a ferry to this floating pagoda in the middle of a river
---

Image credit: @_ninhnguyen95
Temples aren't exactly a rare sight – even in a busy metropolis like Saigon – but there are a few temples around that are found in rather unusual locations. One of which is the famous Phù Châu Temple that floats on Vàm Thuật River and is only accessible by boats.
To get to Phù Châu Temple, you will need to travel from Gò Vấp Market through Nguyễn Thái Sơn Street, turn left at the end into Trần Báo Giao Street. A few hundred meters more and you'll find a ferry service that will carry you to the temple for VND10,000/person (~0.42USD) – an affordable trip that offers an exciting time and photo opportunities for guests who are itching for short and sweet water adventures.

Image credit: @nhv_5
Inside the temple, not only will you find unique and colorful porcelain decorations that cover the temple from walls to columns, there is also a pond filled with cute turtles for you to watch and take photos.
Price: VND10,000/person (~0.42USD) for ferry
Address: 173/36/7B11 Dương Quảng Hàm Street, Ward 5, Gò Vấp Street, Hồ Chí Minh City
Opening hours: 8am-6pm, Daily
---
4. Japan Town – Try out mouth-watering food in a Japanese-style town
---
For those in Saigon who want to have a try at authentic Japanese food, then there's no place better than the famous Japan Town – a 300m-long alley that you can freely walk through to appreciate the uniquely Japanese atmosphere.
This little area is home to a lot of Japanese restaurants with great food for you to enjoy – so if you've been craving either Japanese grills or ramen but can't seem to find a restaurant that suits your taste, then this town might have something for you.
Not just a place for food, Japan Town offers some gorgeous backdrop for atmospheric photos, such as traditional-style Japanese cafes and izakayas with iconic red lanterns hanging overhead. Get your cameras ready and check out this place for some great shots.
Check out some articles that we have written about this delightful corner of Saigon:
Address: 15B Lê Thánh Tôn Street, Bến Nghé Ward, District 1, Hồ Chí Minh City 
---
– Food and drinks in Saigon–
---
1. Cà phê vợt – taste this freshly brewed coffee filtered through a cloth net
---

Image credit: Bùi Huy Khang
For the coffee connoisseurs, there's nothing strange about Vietnam being a cultural coffee hotpot, where you can try out a variety of wonderful blends made with an endless number of methods, from traditional to modern.
Besides the iconic phin filter, there is also another brewing method called cà phê vợt – also known as nel drip coffee – that we think you should try.
Image credit: Cheo Leo Cafe
Cà phê vợt is done by simmering the beans inside a clay or metal pot, then filtering the liquid through a fabric net, which is what gave the method its name. This brewing method was brought into Vietnam from China by the Hoa people, and then naturally developed into what we see today.
Said to have a very distinctive flavor, with a smooth and creamy texture and a hint of sweet aftertaste, this delicious coffee is worth a try and can only be found in some family businesses around Saigon.
If you want to try it out, we recommend checking Cheo Leo Cafe, an 80-year-old business that has become popular among many coffee lovers in Saigon. The coffee here is brewed inside real clay pots, so you'll know that it's a worthy, authentic place for a good cup of Joe. Do note that their sitting space is quite small, and can get crowded easily.
Price: VND18,000-VND28,000 (~USD0.76,~USD1.18)
Address: 109/36 Nguyễn Thiện Thuật Street, Ward 2, District 3, Hồ Chí Minh City 
Contact: 0166 962 6363 | Cheo Leo Cafe's Facebook page
---
2. Chè – Munching on soothingly sweet soup on the street
---

Image credit: @nhan_tv
Chè is one of the most unique desserts that you'll find in Vietnam – a sweet and thick soup that is made from various ingredients such as beans, fruits, and jelly, combined into an almost endless world of flavor.
Enjoyed by both young and old, chè is a quintessential icon of Vietnamese snacks and shouldn't be missed out on. Every province of Vietnam offers a distinctive variation on chè, and Saigon is no exception.

Image credit: Anh Thi Cao
We suggest trying out your first chè experience at Chè Phục Linh, an old shop with more than 30 years of experience. This place offers an array of sweet ingredients for you to combine into your chè. If you want to escape the intense heat of Saigon, try out a cooling bowl of chè.
Price: VND10,000-VND20,000 (~USD0.42,~USD0.84)
Address: 200 Lê Quang Sung Street, Ward 6, District 6, Hồ Chí Minh City
Time: 9am-6.30pm, Daily
---
3. Gỏi khô bò – snacking on beef jerky and papaya salad inside a park
---

Image credit: Daniel Doan
Besides chè, gỏi is also an essential part of Vietnamese cuisine – a kind of salad made from various healthy ingredients bound together with a dressing made from fish sauce.
Gỏi has become a common sight on many Vietnamese dining tables and it is eaten as an appetizer, side dish, or a simple snack for students during rush hour.
The Saigonese's favorite has to be the tasty gỏi khô bò – made from shredded green papaya, beef jerky, and prawn crackers. This delightfully simple snack has been an all-time favorite among students.

Image credit: Duc Nguyen
There are a few old stalls that sell this dish around Saigon, but our favorite is the Dì Sáu's gỏi khô bò stall located in Lê Văn Tám Park. This lady has been making this simple snack for more than half a century. Her reputation is known far and wide among the locals across 2 generations.
Order a box of gỏi here and eat it in the nearby park for a refreshing snacking experience.
Price: VND28,000 (~USD1.18)
Address: On the sidewalk in front of Lê Văn Tám Park, 259a Hai Bà Trưng Street, Ward 8, District 3, Hồ Chí Minh City
Time: 11 am-9pm, Daily
---
4. Cơm tấm – classic meat and rice with a comforting taste
---

Image credit: Gia Đình BB – Cơm Tấm BB
Potato chip brand O'Star recently released a cơm tấm-flavored chips and it's no surprise that they did. The original dish is so good that it's only logical to turn it into a chip flavor.
Cơm tấm – or simply, broken rice – is a combination of rice and a variety of meat such as grilled pork, egg meatloaf, and shredded pigskin, finished off with a side of fish sauce.
This simple yet utterly divine dish has become a mainstay of day-to-day Saigonese life. It can be found in every little corner of Saigon – be it as breakfast, lunch, or even dinner. 

Image credit: Cơm Tấm Ba Ghiền
Cơm Tấm Ba Ghiền is very popular among fans of this dish. Although their prices are a bit higher than the average stalls, the meat's juiciness and delightful sauce are simply unmatched.
It can get crowded rather easily, so try to go there a bit early if you can.
Price: VND75,000-VND141,000 (~USD3.16,~USD5.94)
Address: 84 Đặng Văn Ngữ Street, Ward 10, Phú Nhuận District, Hồ Chí Minh City
Time: 7am-10pm, Daily
Contact: Cơm Tấm Ba Ghiền's Facebook page
---
5. Bột chiên – crunchy and eggy goodness that leaves you wanting more
---

Image credit: Mạnh Tiến Khôi
Another student's and office worker's long-time favorite is the bột chiên. It's a known Chinese-influenced dish made from fried rice flour cake and egg, accompanied with refreshing vegetables and tangy soy sauce.

Image credit: Alex Harun Dang
Eaten as either a quick snack or a full-blown meal, the crispy, chewy bột chiên is a contender for the most popular comfort food in Saigon.
We recommend trying out this delightful dish at Bột chiên Đạt Thành. We recommend the 2 eggs version instead of 1 egg for that extra-flavored punch.
Price: VND40,000-VND46,000 (~USD1.69,~USD1.94)
Address: 277 Võ Văn Tần Street, Ward 5, District 3, Hồ Chí Minh City
Time: 2pm-9pm, Daily
Contact: 028 3833 4980
---
Things to do in Saigon – live to your fullest in Vietnam's most exciting city
---
This list only covers the surface level of what's available in this large, fantastic city. For now, check out the many locations above and stay tuned as we continue to add more exciting activities to this ever-expanding article.
Also check out our suggestions for things to do in Hanoi and things to do in Da Nang.
Check out our reviews about other fascinating places in Saigon, from cafes to activity hubs such as NEO- Saigon, The Alchemist Cafe, and Saigon Outcast.
---
Cover image adapted from: @iamlttho, Anh Thi Cao, @_ninhnguyen95, Mạnh Tiến Khôi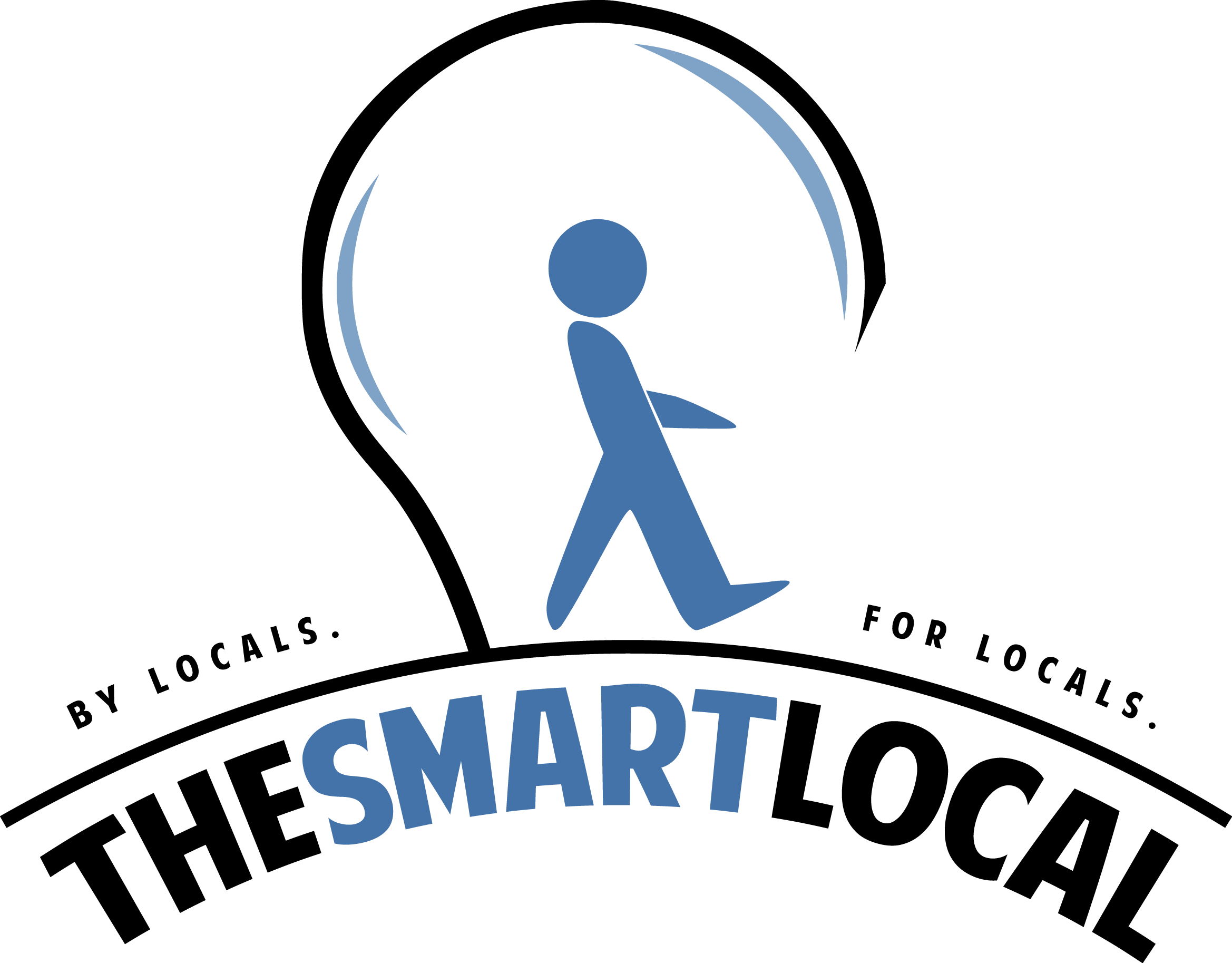 Drop us your email so you won't miss the latest news.