Highly recommended places for crepes in Saigon
---
The popularity of French crepes has extended beyond their hometown and inspired many aspiring cooks to open up creperies even in Asia. Unsurprisingly, food-centric Saigon has jumped onto the French crepe bandwagon and multiple dessert shops selling crepes have sprouted across the city.
For those without a sweet tooth, there are even savory crepes filled with tuna, eggs, hams and even curry for you to nosh on. For the best spots serving crepes in Saigon that do justice to the originals, flick through the list below!
---
1. The Refinery – a fine-dining spot for crepes
---

Image credit: The Refinery
The Refinery, a luxurious Indochinese-style restaurant along a repurposed colonial lane, offers a good selection of top-tier crepes alongside its superb menu of wine, cheese platters, and scrumptious Western dishes.
For a simple midday pick-me-up, check out the crepe with home-made mulberry jam and whipped cream (VND100,000, ~USD4.40).

Image adapted from: The Refinery
If you're a fan of cheese, treat yourself to the crepe "Façon Cheesecake" (VND130,000, ~USD5.72) for a decadent combination of ice cream, mulberry coulis, and whipped cream served atop paper-thin stacks of crepe. 
For a rich treat, try the crepe "Façon Tatin" – Caramelised Apples (VND130,000, ~USD5.72), featuring a fruity blend between crepes and tarte tatin, a renowned apple baked tart. 

Image credit: The Refinery/NormanLam
The Refinery offers spacious and sophisticated outdoor and indoor dining spaces, suitable for large gatherings and romantic dates.
Address: 74/7c Hai Bà Trưng, District 1, Bến Nghé Ward, HCMC
Opening hours: 11AM-11PM, Daily
Telephone: 028 3823 0509 
---
2. The Vagabond – opulent mille crepes fit for parties
---

Image credit: The Vagabond Pâtisserie & Café
At The Vagabond, a French pastry house, the silky-smooth mille crepes are a visual and gastronomic feast. 
Some of the mille crepes flavors you can expect include tiramisu, jasmine tea with mulberry, hazelnut espresso, crème brûlée caramel with oolong, and earl grey tea with mango yuzu.
While you can try the mille crepes here slice by slice, know that the house also receives pre-orders two days in advance for whole cakes in case you need catering for a party. You can customize the cake according to your preferences, say having different flavors in one cake.
A splendid mille crepes whole cake is from VND690,000 (~USD30.34), and delivered free of charge to those living in District 2 and District 7.
Address:

118 Hà Huy Tập, Tân Phong Ward, District 7, HCMC

9 Trần Cao Vân, Đa Kao Ward, District 1, HCMC
Opening hours: 8.30AM-9.30PM, Daily
Telephone: 0775 224 334

Website
---
3. Japanit Matcha & Coffee House – specializing in matcha flavors
---

Image credit: Japanit matcha &coffee house
As the name suggests, Japanit Matcha & Coffee House specialises in Japanese desserts with lightly sweet and earthy matcha as the main ingredients.

A matcha mille crepe cake
Image credit: Japanit matcha &coffee house
Be prepared for a full-blown dose of matcha decadence in its cloud-like matcha mille crepe cake (VND54,000, ~USD2.37), featuring stacks of matcha-flavored crepe layers delicately swathed in whipped cream. 
For a flavorful crepe coated with dark chocolate, check out the premium matcha crepe (VND72,000, ~USD3.17).
Address: 130 Trần Hưng Đạo, Phạm Ngũ Lão, District 1 I 62B Cao Thắng, District 3
Opening hours: 10AM-11.59PM, Daily
Telephone: 0904 735 090

Website
---
4. Ivoire Pastry Boutique – premium mille crepes with 16 flavors
---

Image credit: Ivoire
Boasting classic French pastries from VND150,000 to VND170,000 (~USD6.59-USD7.47), Ivoire Pastry Boutique is a great place for pastry lovers.

A croissant (left) and a creme brulee mille crepe (right)
Image credit: Ivoire
Its sweet and lacy mille crepes, which boast 16 different flavors including the vanilla-flavored creme brulee and cocoa-flavored black sesame, are a hit among local foodies and day-trippers. 
While the pastries here are on the pricey side, they have earned rave reviews from local netizens for their great quality. 

Image credit: Ivoire
Located in a prime location of District 1 and easy to find, this quaint spot is fit for a brunch break or a casual weekend hangout.
Address: 28 Cao Bá Quát, Bến Nghé Ward, District 1, HCMC
Opening hours: 9AM-10PM, Daily
Telephone: 0966 595 857

Website
---
5. Saint-Honoré – a bistro serving premium French cuisine 
---

Image credit: Saint-Honoré Saigon
A quaint bistro serving a broad array of French cuisine, Saint-Honoré doesn't specialize in crepes. However, it is renowned for its delicious collection of both sweet and savory crepes with a variety of decadent fillings.

Image credit: Saint-Honoré Saigon
For savory galettes, have a bite of the bistro's iconic Wheat Crepe St Honore (VND125,000, ~USD5.50). Featuring ham, onions, bechamel sauce, and mozzarella filled inside paper-thin crepes, this dish is perfect for a satisfying brunch or light dinner. 
If you order this dish on a Wednesday, you'll get one free muffin on the side. 
Address: 17 Trần Ngọc Diện, Thảo Điền Ward, District 2, HCMC
Opening hours: 6.30AM-10PM, Daily
Telephone: 0932 587 718

Website
---
6. Mr. Ya Bon – savory galettes for a fulfilling brunch
---

Image credit: @mryabon
Mr. Ya Bon is one of the rare cafes in Saigon that serves traditional savory blé noir, or buckwheat galettes from VND170,000 (~USD7.47). 
Enjoy your classic galette with ham, cheese, Toulouse sausage, cheese, and a golden egg yolk stuffed inside a fragrant pancake.

Image credit: @dieuminh.ly
For an equally buttery and flavorful alternative, check out the one with St Nectaire cheese, potato, and smoked ham.
Address: 5 Thảo Điền Street, Thảo Điền Ward, District 2, HCMC
Opening hours: 7.00AM-10PM, Daily
Telephone: 01265 638 411

Website
---
7. La Crêperie – offering a variety of Breton specialties
---

A savory seafood crepe
Image credit: La Crêperie Ho Chi Minh City
Dishing out a broad array of authentic dishes of Brittany, home to some of the oldest crepe recipes in the world, La Crêperie is an ideal spot for crepe lovers. The house serves both savory and sweet crepes, so you won't lack any good choices here.

A sweet ice-cream crepe
Image credit: La Crêperie Ho Chi Minh City

For dessert, nosh on the richly made La Sexy Suzette crepe (VND145,000, ~USD6.39), a sweet and tangy concoction of orange and mango ice cream flambéed with Grand Marnier. 
In case you're feeling a burning hole in your wallet, try the cheapest option on the menu, La Lemon Sugar (VND45,000, ~USD1.98), which is basically a paper thin crepe with crispy edges, sprinkled with sugar and a squeeze of lemon juice. As simple as it sounds, it's a crowd-pleaser.
Address: 16 Road No. 43, Thảo Điền Ward, District 2, HCMC
Opening hours: Tue-Sun, 11AM-11PM
Telephone: 0796 456 803
---
8. Bánh xèo "Ăn là ghiền" – savoury Vietnamese pancakes
---
Image credit: @kuwacci
Vietnam's street food scene is heavily influenced by French cuisine, and sizzling crepes, known as bánh xèo in Vietnamese, is no exception. Featuring crispy skillet-fried rice flour pancakes stuffed with a variety of fillings such as shrimps, minced pork, bean sprouts, and served with herbs, this dish is affordable and ultra popular among locals. 
For a unique taste of Vietnam's countryside crepe, order bánh xèo củ hủ dừa tôm thịt (VND114,000, ~USD5.06), which translates as crispy crepes wrapped up with pork slices, shrimp, and coconut rice. 

Image credit: @miyukimu
If you're a vegan, you can try bánh xèo chay nấm linh chi đen (VND86,000, ~USD3.78), or vegan crepes with black lingzhi mushrooms. 
Address: 74 Sương Nguyệt Anh, Phạm Ngũ Lão Ward, District 1, HCMC
Opening hours: 10AM-10PM, Daily
Telephone: 0933 418 844

Website
---
9. Bánh Kép Thái Lan – budget-friendly Thai-style crepes
---

Image credit: @lingkhenh
Selling Thai crepes from only VND15,000 (~USD0.66), Bánh Kép Thái Lan is definitely the most budget-friendly place in Saigon for crepes. 
During the cooking process, eggs are added to the batter so the crepes turn out to have an extra soft texture with a little crunch on the edges. 
Expect a variety of sweet and savory fillings catered such as shredded pork, pate, red cabbage, chicken, eggs, and cheese.
Address: 167 Nguyễn Gia Trí, Ward 25, Bình Thạnh District, HCMC
Opening hours: 4PM-11PM, Daily
Find out how to get there here
---
Toothsome sweet and savory crepes in Saigon
---
Of all the heavenly savories originated in France, it's the feather-light and versatile crepes that cling on to everyone's hearts. Perhaps for this reason, people came up with a day called La Chandeleur to celebrate it each 2nd of February. 

Whether you're looking for decadent, lacy mille crepes swathed with whipped cream or the savory ones for a light and fulfilling dinner, these places will not disappoint.
Also check out:
---
Cover image adapted from: La Creperie Ho Chi Minh City, Saint-Honoré Saigon, and The Vagabond Pâtisserie & Café
Enjoying The Smart Local Vietnam? Follow us on Facebook, Instagram, and LinkedIn for more stories like this.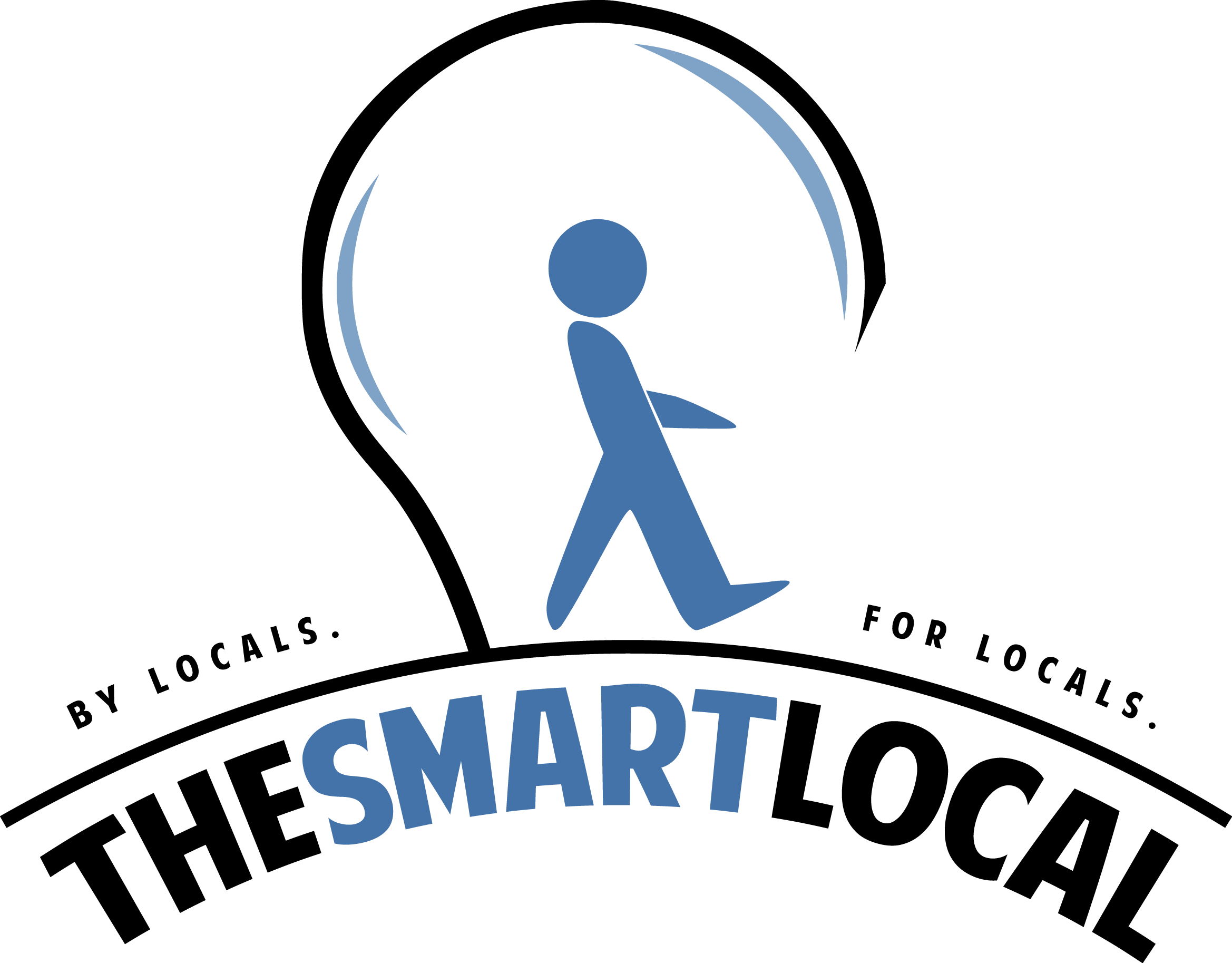 Drop us your email so you won't miss the latest news.