New Disney Snapchat filter for pets
---
Image credit: Kendra Nichole Lewis, Nikki Farish, Madison Palm
Having Snapchat back in 2013 was cool. But after IG stories started taking over, I have to admit being one of the many that left the app rotting away before deleting it for good.
But the year is now 2020 and Snapchat is making rounds again for releasing a new filter that Disney-fies pups and kitties, making people wanna download the app all over again.
---
Special filter for your pets
---
Facebook user Danielle Sugden's post on FB group Dogspotting quickly went viral after she shared an adorable snap of her doggos with the filter on their faces.
Looking at the photos, we wouldn't blame you for mistaking her pups as characters out of a Pixar movie.

Image credit: @snowdrops.and.stardust
Other pet owners soon followed suit and tried this adorable filter on their own fur babies:

Image credit: Stephanie McDonald

Image credit: Charlotte Fennell Fitt
The filter is called 'Cartoon Face' and is available on Snapchat.
One user also mentioned that the filter wouldn't work in real time of her dog, but it managed to work when she uploaded a photo instead.

Image credit: Amy Pritchard
Lucky you if your pet resembles a breed from any Disney flick too!

Lady, is that you?
Images adapted from: Brooke Marie, Disney
Another user shared that taking videos might be easier for some if the filter doesn't show up while taking a regular photo of your pet. Then, just take a screenshot whenever you'd like.
Works on a bunch of different poses as well
Image credit: Jessica Marie
One pet owner managed to get the filter to work on her kitty – so cat owners, make sure to try it too.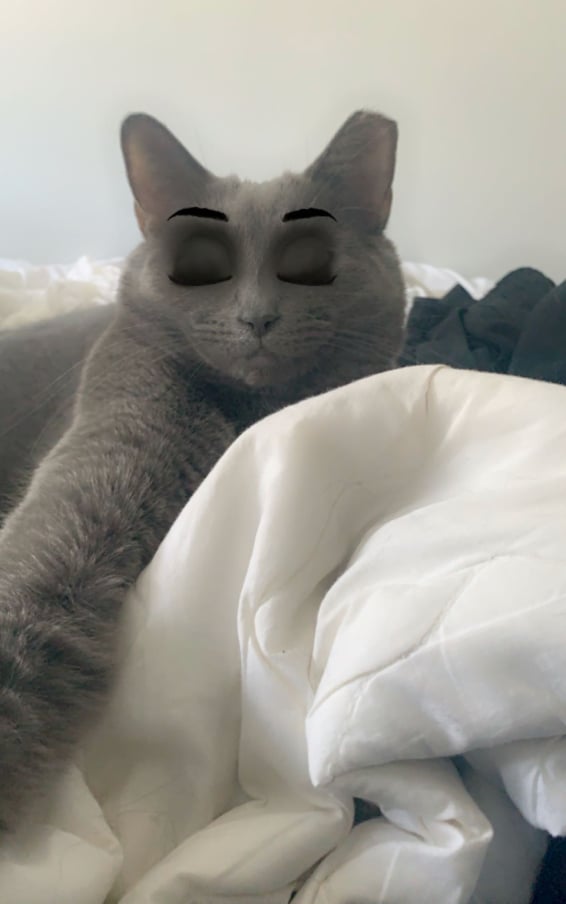 Image credit: Murphy Moroney/POPSUGAR
---
Something fun for pet lovers
---

Image credit: Shandi Stundon, Pixar
If you're getting bored of filters on your own face, it's time to rope your furry friends in for some fun.
And if you don't own a pet (😭), don't worry. just head on to Dogspotting's thread and browse through everyone's photos!
---