Video chat with eels in Japan
---

Image credit: Sumida Aquarium, Getty Images
With COVID-19 forcing all humans to retreat indoors, it's understandable if you don't remember the last time you had some actual physical contact with people.
And the eels at Sumida Aquarium can 100% relate – these poor guys haven't had visitors ever since the aquarium closed due to the virus and have reportedly begun to forget that humans even exist.
---
Lack of visitors make eels skittish
---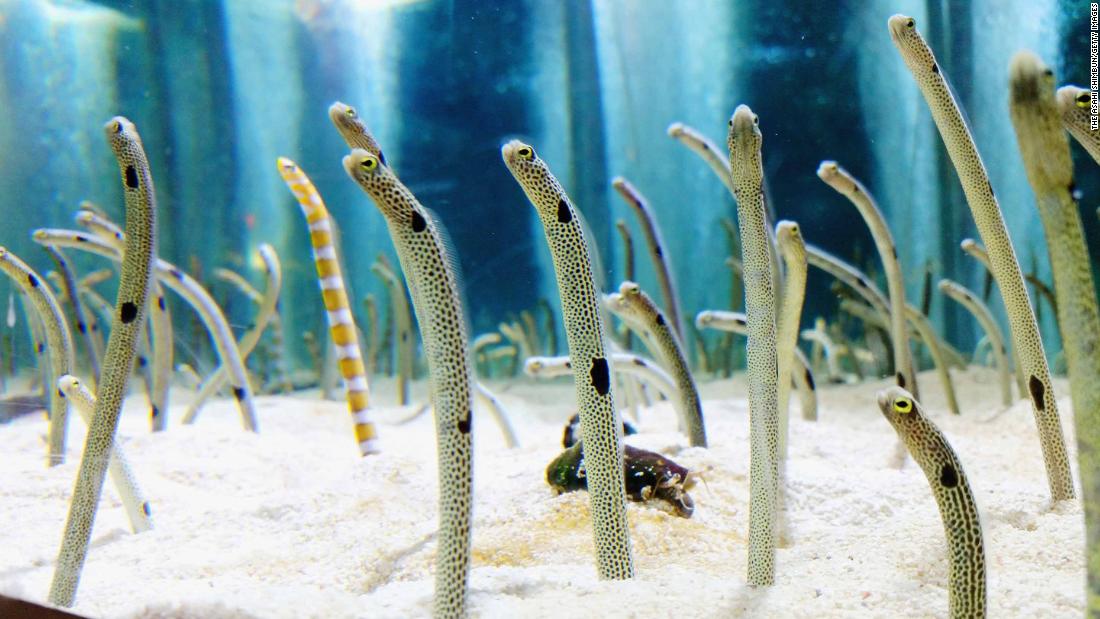 Image credit: Getty Images
The aquarium came forward to urge the public to participate in a "Face Showing Festival", where people can watch the eels via FaceTime on their iPhones and iPads.
This came after keepers noticed that the aquarium's garden eels, which are shy and sensitive by nature, started hiding under the same each time they walked by their tanks.

Image credit: Sumida Aquarium
"They don't see humans, except the keepers" tweeted the aquarium, saying the eels have started forgetting humans. They also added the hashtag #PleaseRememberHumans in Japanese.
In the video, the garden eels were seen hiding in the sand as soon as the camera got close. The tweet also added that this made it difficult for keepers to monitor their health.
---
Say hi to the eels at Sumida Aquarium
---

Sumida Aquarium is located in Tokyo Skytree and is known for its extensive exhibits
Image credit: Entertainment Future Lab
The eels had previously grown accustomed to humans thanks to the visitors who would come by, but the outbreak has since forced the aquarium into closing to prevent transmission of the virus.
It then sent out an urgent request to followers, saying "Could you show your face to our eels from home?"
The "festival" started on 3rd May and will be held until Tuesday, 5th May. Virtual visitors are encouraged to wave and say hello to the little critters, but have been asked to not be too loud, which could frighten the eels.
One Twitter user kindly translated their instructions, so here's all you need to know to join in.
So while you're busy Zoom-ing or Skyping with your buds, don't forget to drop by Sumida Aquarium and say hi to the eels – gambatte, lil ones!
Also check this out while you're "in" Japan:
---