Donald Trump and wife get COVID-19
---
President of the US Donald Trump took to Twitter, as he usually does, to announce that he and his wife, First Lady Melania Trump, had tested positive for COVID-19.
Earlier in the day, it was revealed that a close aide of the president Ms Hope Hicks had tested positive for the virus as well.
 Source
Mr. Trump, who is no stranger to controversy regarding his approach towards tackling the pandemic, shared that they are currently in quarantine.
---
Had tests after staff tested positive
---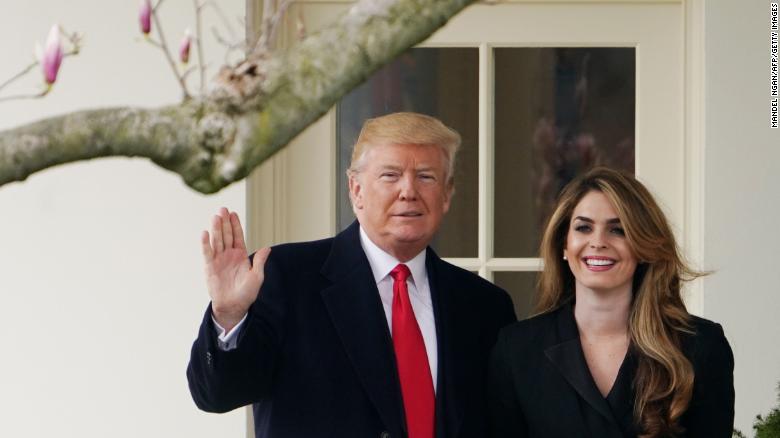 Ms. Hicks tested positive for the virus after travelling with the president
Image credit: AFP
Navy Commander Dr. Sean Conley, the President's physician, shared in a memo to reporters that confirmation of the couple's positive tests came in on Thursday evening.
"Rest assured I expect the President to continue carrying out his duties without disruption while recovering, and I will keep you updated on any further developments," he stated.

Mr. Trump's tweet shortly after Ms. Hicks tested positive for the virus
Source
"She did test positive, I just heard about this. She tested positive. She's a hard worker. Lot of masks, she wears masks a lot but she tested positive," said Trump said to Fox News in an interview in response to Ms. Hick's diagnosis.
---
Trump administration criticised
---
While many sent Trump their support and prayers, he was met with an equal number of netizens who did not hold back the snark.
Donald Trump and his administration have been under constant attack with regard to dealing with the pandemic, and have been known to show disregard for the usage of masks and social distancing.
With the US' Presidential Elections a mere month away, it is unclear how Trump will go ahead with his campaign plans with him being in quarantine.
---
Featured Image: AFP
Enjoying The Smart Local Thailand? Follow us on Facebook and Instagram for more stories like this.