Chula COVID-19 Strip Test
---

Image credit: Chulalongkorn University, Forbes
Image on right for illustration purposes only
Chulalongkorn University (Chula) has developed a new test kit for the novel coronavirus – the Chula COVID-19 Strip Test. The service has been available to members of the public since 30th March 2020 at the university's Health Service Centre, which now serves at a COVID-19 Response and Diagnostic Centre for accessible services amid the outbreak.
The kit was invented by professors at the Faculty of Pharmacy, and is said to provide results in just 10-15 minutes from the first screening of the patient.
Also read:
---
Finger prick test with quick results
---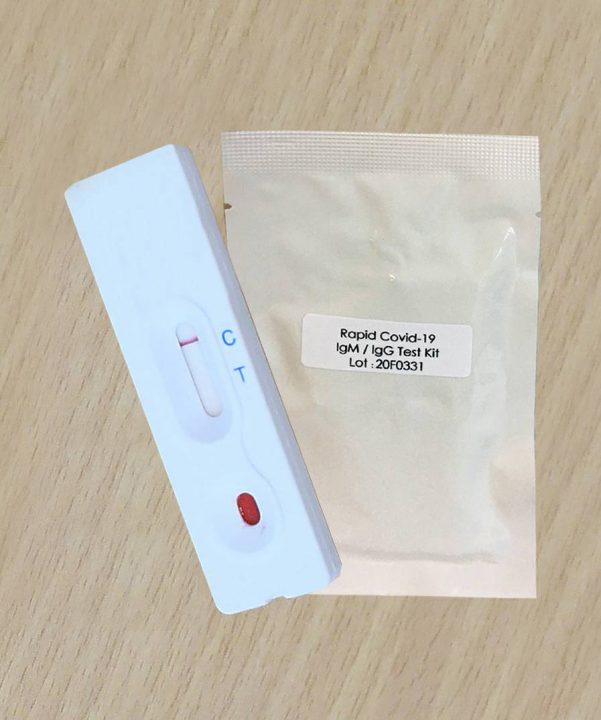 Image credit: Chulalongkorn University
Chula shared on their website that the test utilises serologic testing (blood-based) in order to detect the virus in a person's blood serum or plasma via a finger prick blood test. Currently, testing is done via nasal and throat swab tests.
Professor Dr. Narin Hiransuthikul, Chairperson of the university's COVID-2019 Emergency Operation Centre shared that this would ensure minimal contact with other individuals.
Anyone interested in taking the test must first complete an online registration, after which those showcasing medium to high risks will be asked to visit the health centre for a scheduled test.
With the test, Chula hopes to help reduce the volume of people visiting hospitals for physical examinations during this time.
More COVID-19 news in Thailand:
---
Enjoying The Smart Local Thailand? Follow us on Facebook and Instagram for all things Thailand