Vesak Day – a colourful celebration of culture and festivities
Apart from the sight of aunties purchasing flowers along Waterloo Street and the practice of freeing birds into the wild, most people in Singapore aren't really aware of the significance of Vesak Day – other than the fact that it's yet another anticipated public holiday for lepaking.
This Vesak Day on 10th May, expose yourself to new experiences and immerse yourself in culture by joining in on the festivities at various Buddhist temples – even if you aren't Buddhist. You'll be giving yourself a priceless opportunity to gain insight into the ways of Buddhism, and find out what Vesak Day really is about.
1. Kong Meng San Phor Kark See Monastery
Scenes of the sprawling Bright Hill Temple – our country's largest temple – hardly look like part of Singapore. Among all the sculptures, paintings and architecture of the majestic temple, there's also a whole host of activities awaiting visitors this Vesak day.
Join in on a guided temple museum tour and learn about the life story of the Buddha, and take a walk through the Vesak Fair – filled with thrift stores, free snacks, as well as lantern offerings.
There's also a corner for family fun, with juggling performances, balloon sculpting, drama showcases and Henna painting booths. Kids can also try their hand at at paper bead artwork and Mother's Day card making.
You can also watch on as thousands of participants take part in their annual "3 Steps 1 Bow" ceremony. A 2.5 hour long procession where participants complete hundreds of prostrations in synchronisation, it challenges each of them to put aside their responsibilities and pursuits – not to escape, but to look inwards and cultivate their minds.
You can join them by signing up here.
Address: 88 Bright Hill Road, Singapore 574117
Website
2. Buddhist Fellowship
A platform for practitioners across all 3 Buddhist traditions of Theravada, Mahayana and Vajrayana, Buddhist Fellowship will once again be holding its Vesak Day Carnival this year.
Source: Buddhist Fellowship
Booths will be set up offering food, merchandise and carnival games suitable for all ages. Last year's event even had a dunking machine, where participants could decide the fate of volunteers by striking a target with a basketball.
Source: Buddhist Fellowship
The organisation also makes it a point to spread the joy of Vesak to the elderly in our society, with patients from Renci Hospital specially brought down to participate in the carnival by youth volunteers.
Source: Buddhist Fellowship
Beyond the fun and games, there's also lots of wisdom to be gained. Bhante Buddharakkita – the founder of Uganda Buddhist Centre – will be leading ceremonies for the 3 Refuges and 5 Precepts, combining his wit and humor with the teachings of Buddha. Register for them here.
Pindacara, an Alms Round, will also be held, where members of the public can offer food – be it from home or purchased from the carnival – to the Bhante. A practice observed for the past 2600 years, the act of giving helps one to cultivate generosity. After all, it is only fair for us to offer physical food to the monastic in return for the spiritual "food" they so willingly provide.
Address: Telok Blangah Street 31, Singapore 108942
Website
3. Amitabha Buddhist Centre
For the 20th year in a row, Amitabha Buddhist Centre (ABC) will once again be hosting a wide range of Dharma activities for its Vesak Day celebrations – at the open ground beside Aljunied MRT Station
Open from 7th – 10th May, highlights from this year's event include an impressive Amitabha Buddha thangka (Tibetan Buddhist painting), which devotees can make offerings to, to accrue blessings.
Marvelled not just for their beauty, thangkas are also used in Pujas (prayer rituals), believed to help clear obstacles and even cure illnesses. Such Pujas will also be on show during the event at 9am and 3pm.
From bath offering to statue gilding, various merit-making activities can also be participated in by visitors during the joyous occasion. If you prefer to bring home something more tangible, stop by their shoppers bazaar, with items all being sold for charitable causes.
But with dhamma books, CDs and auspicious wish-fulfilling tokens given out to everyone for free, you don't actually have to spend a cent – though donations are always welcome
Rewind through their 20 years of celebrations in this commemorative 2-part video:
Address: 44 Lorong 25a Geylang, Singapore 388244 (Festivals are held at open ground beside Aljunied MRT Station)
Website
4. Mangala Vihara Temple
Also known as the Shrine of Blessings, within the premises of temple is the magnificent Bodhi Tree – a progeny of the tree Buddha sat under as he obtained enlightenment in Bodh Gaya, India. With the original tree believed to be the last place to be destroyed at the end of world in Buddhist mythology, watch as devotees make offerings of lotus flowers and candles to the sacred tree.
Source: Mangala Vihara
Satiate your sweet tooth with vegetarian desserts and browse through their selection of handmade crafts, as volunteers will be setting up booths for fundraising efforts. There will also be exclusive T-shirts sold, imprinted with creative Buddhism-related slogans.
Source: Mangala Vihara
And in an exhibition available only once a year, relics of Buddha and Venerable Sivali – a pre-eminent disciple of the Buddha – that are kept within the compound of Mangala Vihara will be brought out for public viewing. With prayers and candlelight processions to be observed as well, a trip to Mangala Vihara is an encounter with Buddhism not to be missed.
Address: 30 Jln Eunos, Singapore 419495
5. The Buddhist Library
Started in 1983 as Singapore's first public book service, Buddhist Library's vision is to promote well-being through the study and practice of Buddhism – with chanting sessions and dhamma talks throughout the day. Topics range from Buddhist ethics to celebrating Vesak in a meaningful way. Blessings by the Bhantes (monks) are also run throughout the day.
If you'd prefer something more hands-on, create your own flower arrangement at 10am and watch performances by the youth from the Library's Sunday School at 1pm. The event will also see the grand opening of the Buddhist Art Exhibition. And as with most other places celebrating Vesak Day, a sumptuous vegetarian lunch will open to the public to fill you up between all the activities.
Address: 2 Lor 24A Geylang, Singapore 398526
6. Go on an all-day temple hopping expedition
Source: Fellowship of Dhamma
With so much happening all on the same day, the good folks at Fellowship Of Dharma have it all planned out it you wish to experience it all. From 10am to 6pm, join their temple hopping expedition to visit 6 temples throughout the day: among which are Sri Lankaramaya, Kong Meng San Monastery, Burmese Buddhist Temple and Singapore Buddhist Mission.
Source: Fellowship of Dhamma
Meet new friends as you explore each temple's own set of rituals and the meaning behind Vesak, with the added promise of free food, picturesque locations and an eye-opening experience.
Find yourself this Vesak Day
Living in Singapore's multi-racial, multi-religious society, I've had the privilege of going to few church services and plays, a chanting session at Hindu Temple Ramakrishna Mission, as well as Friday prayers at Masjid An-Nahdhah – all despite growing up in a Buddhist family, with a father of Tibetan descent.
As the youths in Singapore increasingly shun religion, I for one hope that the culture they hold still endures. Whether you're there to ask for blessings, make a donation, or are just curious to find out more, open your mind this Vesak to what our city has to offer on this sacred day.
In the wise words of the Buddha, "ehipassiko" – investigate, question and come see it for yourself!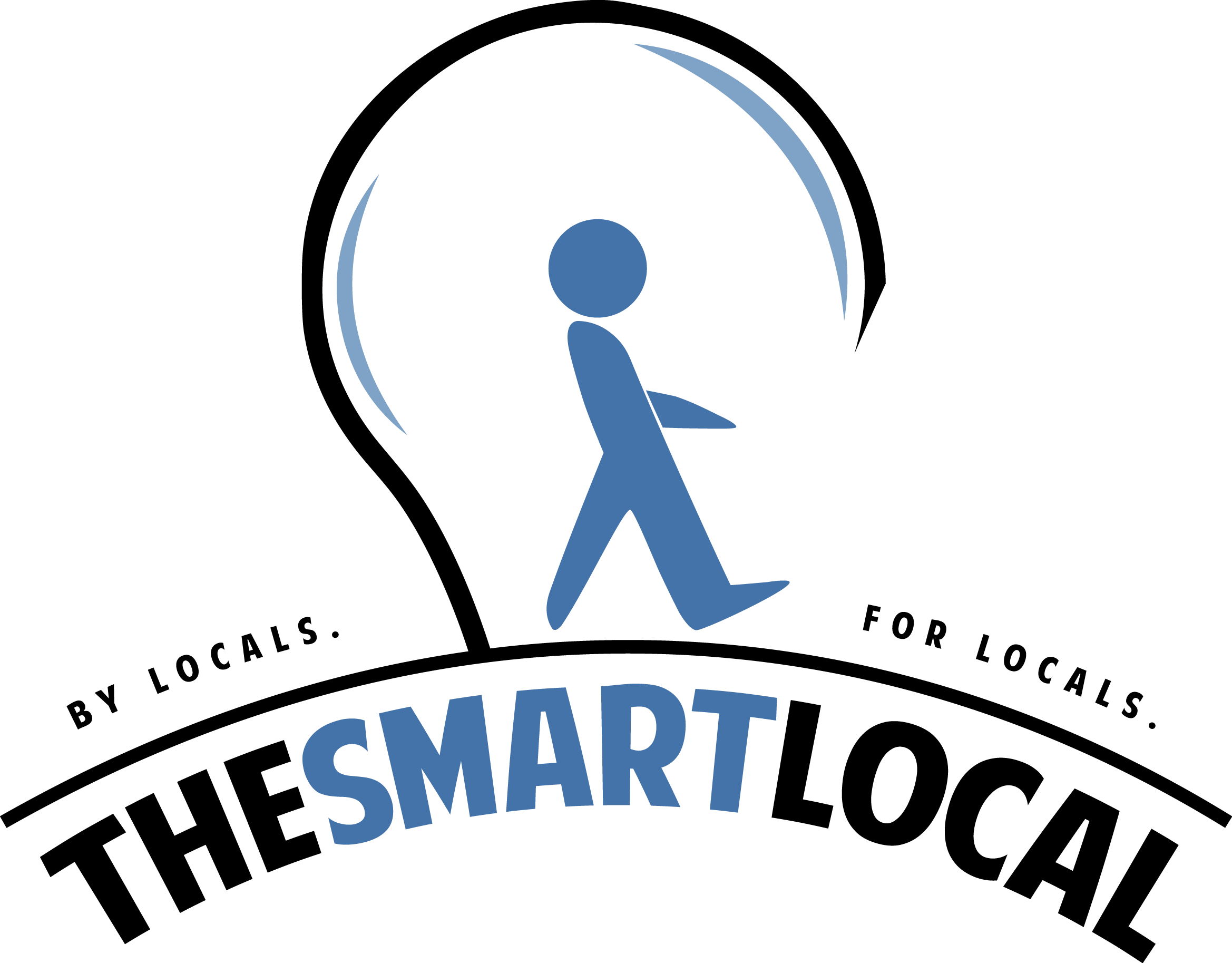 Drop us your email so you won't miss the latest news.