Clear skies, beaches and rice paddy fields in Kedah
---
Image adapted from: @ametbakaq & @Maliaaaaaa_
Malaysia has plenty of beautiful nature spots. Even with gorgeous waterfalls and scenic hiking trails to discover all in our own backyard, Malaysians born and raised here still get majorly impressed when beautiful photos of their country surface on the Internet.
Further showing just how breathtaking local nature scenes can get, netizens from Kedah have been sharing photos of clear blue skies, mountainscapes, and scenic rice paddy fields of the state in Twitter post that has since gone viral, evoking competitive Malaysians from other states to reply to it with their own amazing pictures of their hometowns. And the winner is, of course, all of us who got a visual treat from it.
---
Paddy fields and clear skies in Kedah
---
It all started when netizen @ametbakaq tweeted out a series of breathtaking photos of rice paddy fields in Kedah, along with the caption: "Another reason to live in Kedah. I'm not sick of it even after looking at it 1,000 times."
From the pictures, you can say that the grass is quite literally greener in this "Rice Bowl" state of Malaysia, as scenes he captured with his iPhone showed a sea of green rice stalks and clear skies with white, puffy clouds. To prove that the scene was indeed real, he also posted a video while driving past the same fields.

Image adapted from: @ametbakaq
The replies then kept pouring in, with netizens trying to one-up each other with gorgeous pictures they've taken.
Netizen @silent_0512 shared a spot in Kedah which looks perfect for those looking to refresh their Instagram feed with new nature shots after the MCO: a barren, scenic road in the middle of paddy fields.
You'll even get Mount Jerai – which has already been capturing our attention during MCO – as the backdrop of your photos.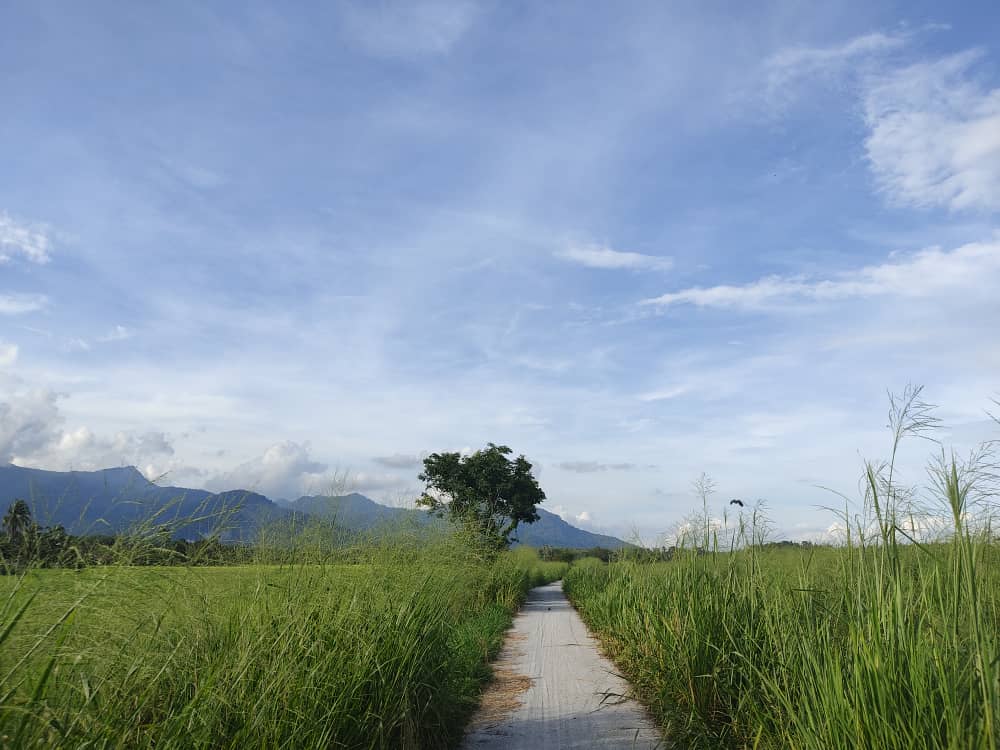 Image credit: @silent_0512

Another Twitter user @zuhaillll shared his own photos that showed dark clouds gathering above the paddy fields, with the sun setting in the horizon, looking like a scene out of a movie.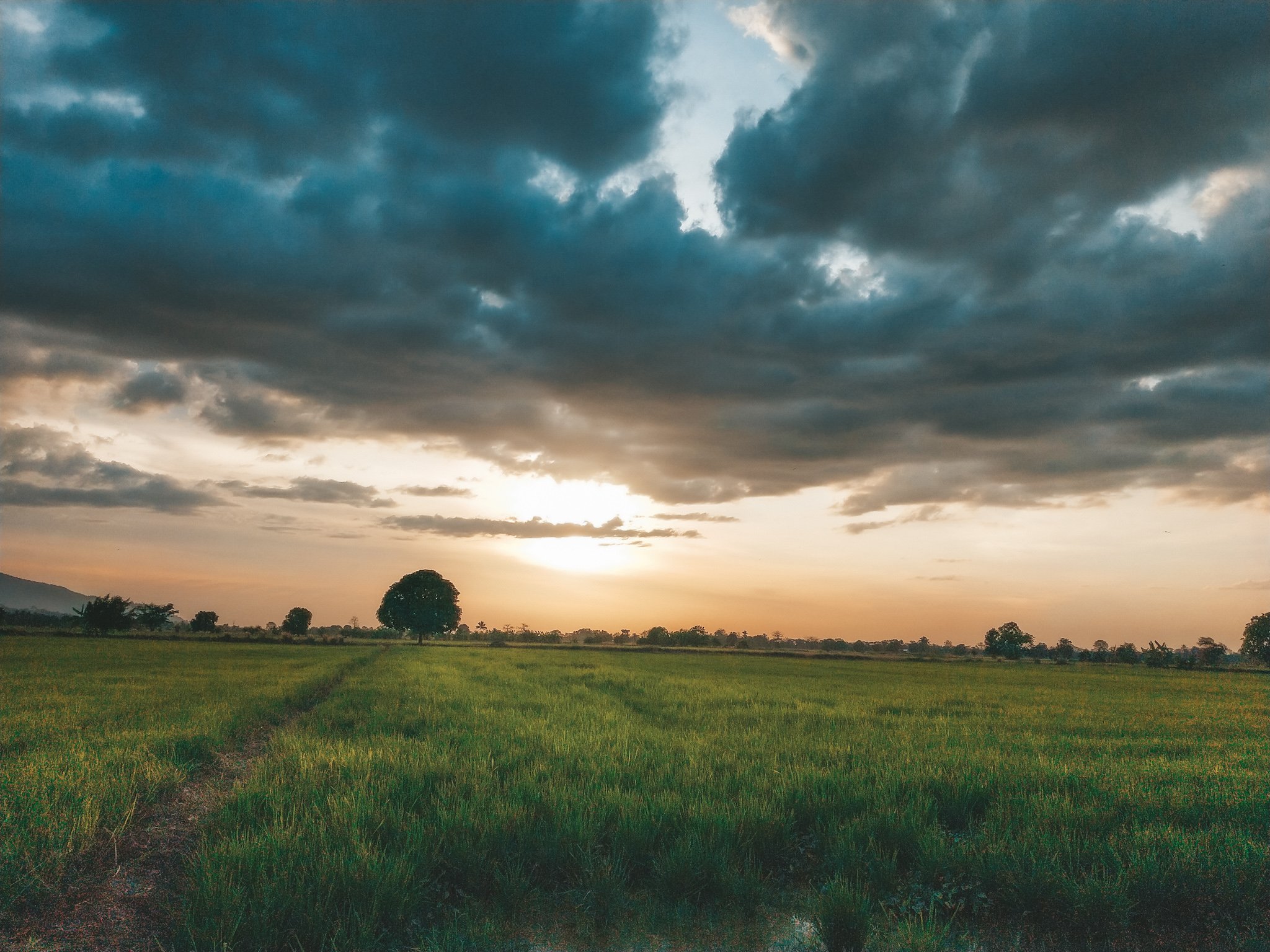 Image credit: @zuhaillll

Another shot @zuhaillll shared showed a fiery sky contrasted against the lush green of the fields.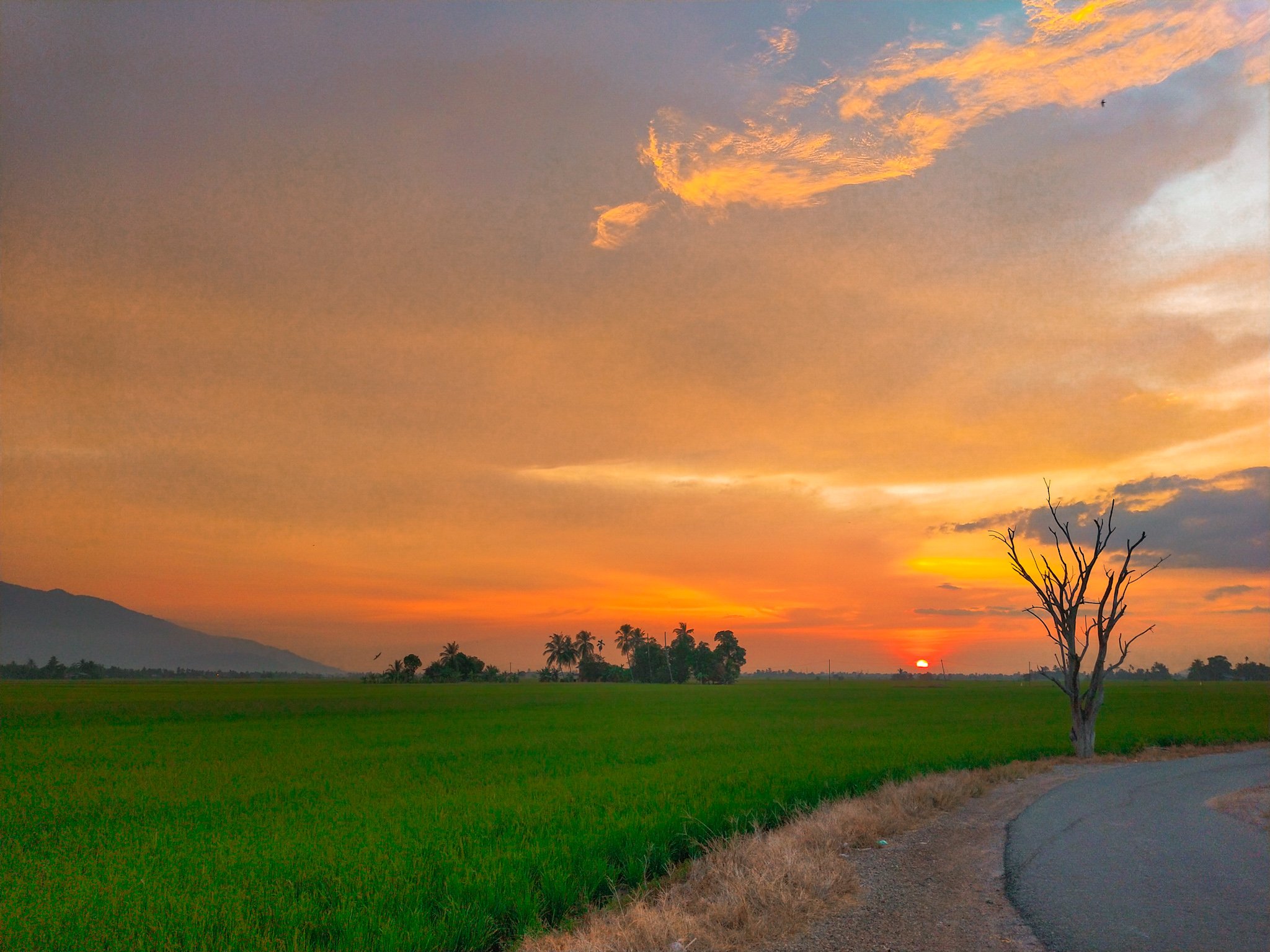 Image credit: @zuhaillll
Twitter user @amyzuza shared a picture that looked like a shot out of those Chinese martial arts drama, with clouds weaving between rolling hills in the background.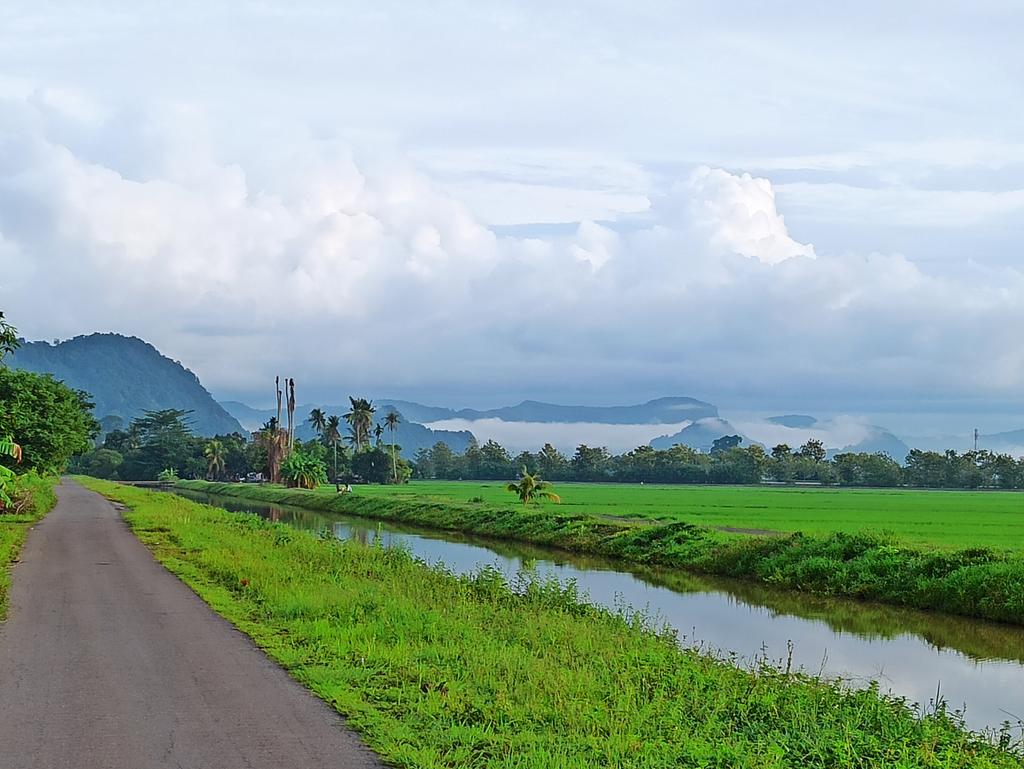 Image credit: @amyzuza
But paddy fields are not all that Kedah has to offer. Netizen @Maliaaaaaa_ proved this with an unreal video of Pantai Murni Beach in the cosy town of Yan. It showed the sun hiding behind pink-and-orange clouds along a scenic dock to take in peaceful waterfront views.

Image adapted from: @Maliaaaaaa_

---
Kedah is a nature gem in Malaysia
---
Kedah is stealing our attention with its nature-filled landscapes. So we can't help but to nod our heads in agreement with netizen @amnrsd_'s quip – "See my state level la" – in response to these photos of paddy fields and clear skies in Kedah.
As interstate travel is now allowed, we can start planning that summer vacation break in that had been put on pause during the MCO. And if you're considering travelling to Kedah, you'll be glad to know that the state is also home to Seven Wells Waterfall and easy hiking trails that beginners can even enjoy.
Read more news in Malaysia here:
Follow The Smart Local Malaysia on Facebook, Twitter, Instagram and Telegram for more stories like this. If you have a story to share, email us at pressmy@thesmartlocal.com.