Crystal clear river in Melaka is our own backyard Maldives
---

Image adapted from: CJ Fen & @shahakml

Malaysians have been cooped up indoors for 3 months now ever since the Movement Control Order (MCO) was implemented back on 18th March 2020. This is why stunning pictures that have emerged of clear skies over KL and empty landmarks have been keeping us company and bringing us some of the joys of travelling while we stay safe at home.
This list now also includes a crystal clear river in the quiet town of Sungai Rambai, Melaka. Several locals have been sharing videos and photos of breathtaking views and "floating" kayaks in the area, and many netizens have come out to compare it with pristine waters commonly associated with the Maldives.
---
Stunning photos of clear waters emerge from Melaka
---
Stunning views of the river was shared on Facebook by netizen Leonard Peters. In it, he compared the river's waters to the clear waters found in the Maldives, a globally renowned beach vacation spot – because the bottom of the river bed could be seen in the uploaded footages.
Someone in the video could also be heard saying it was a "Kampung Maldives", presumably because the river was located outside of downtown Melaka.

Image adapted from: Leonard Peters 
Another local netizen from Melaka, CJ Fen, also took to his Facebook page to document the breathtaking scene in a string of videos and photos. According to a Facebook post, he shared that the "river is always clean and clear, but now it's crystal clear".

Image adapted from: CJ Fen
A report from Bernama on 16th June confirmed that the river usually turns clearer and bluer whenever there's a decrease in human activity around the area. So it is not all too surprising that locals have been spotting extra pristine waters at this Melakan river with the MCO putting a pause on all outdoor activities for 3 months now.
Another photo shared on Twitter by netizen @shahakml further shows how magical the site is, with a kayak floating tranquilly in the clear waters.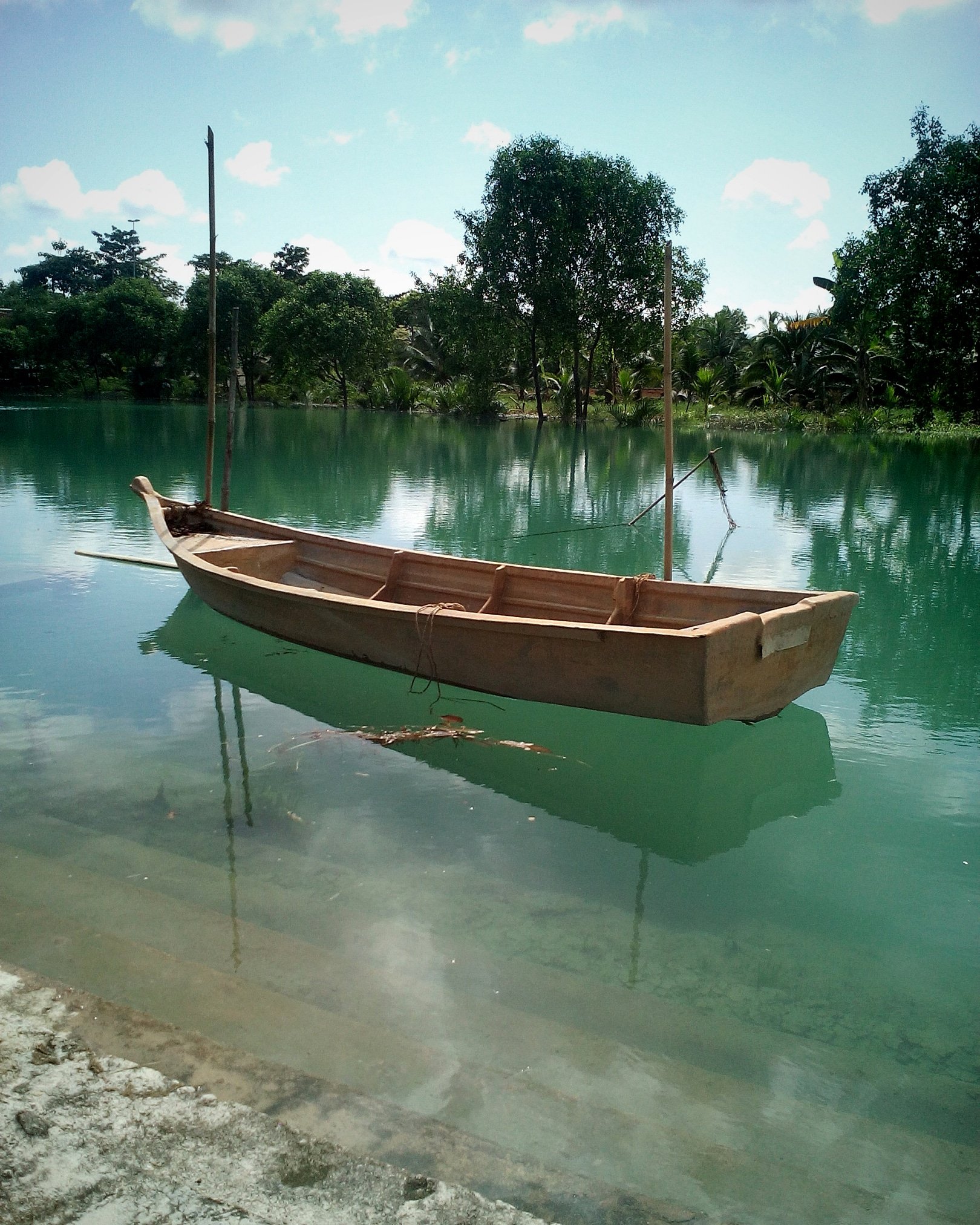 Image credit: @shahakml
But while it's tempting for us to want to flock to the site for a photo op, with its major Studio Ghibli vibes, it's important to note that the river is also home to adult crocodiles. There are several yellow signs placed around the river to warn visitors against taking a dip there, as the fierce water creatures are often found roaming the area.
Image credit: CJ Fen
---
Stunning photos of clear, blue waters caught by netizens
---
This river is one of the many proofs of the beauty of nature that can be found all around us in Malaysia. But if you are planning on making that trip out to Malacca to see this local "Maldives" for yourself, now that we're in the Recovery MCO (RMCO) phase, remember to keep to SOPs, such as social distancing and avoiding large groups, and to refrain from taking a dip in the river.
Keep updated with news in Malaysia: